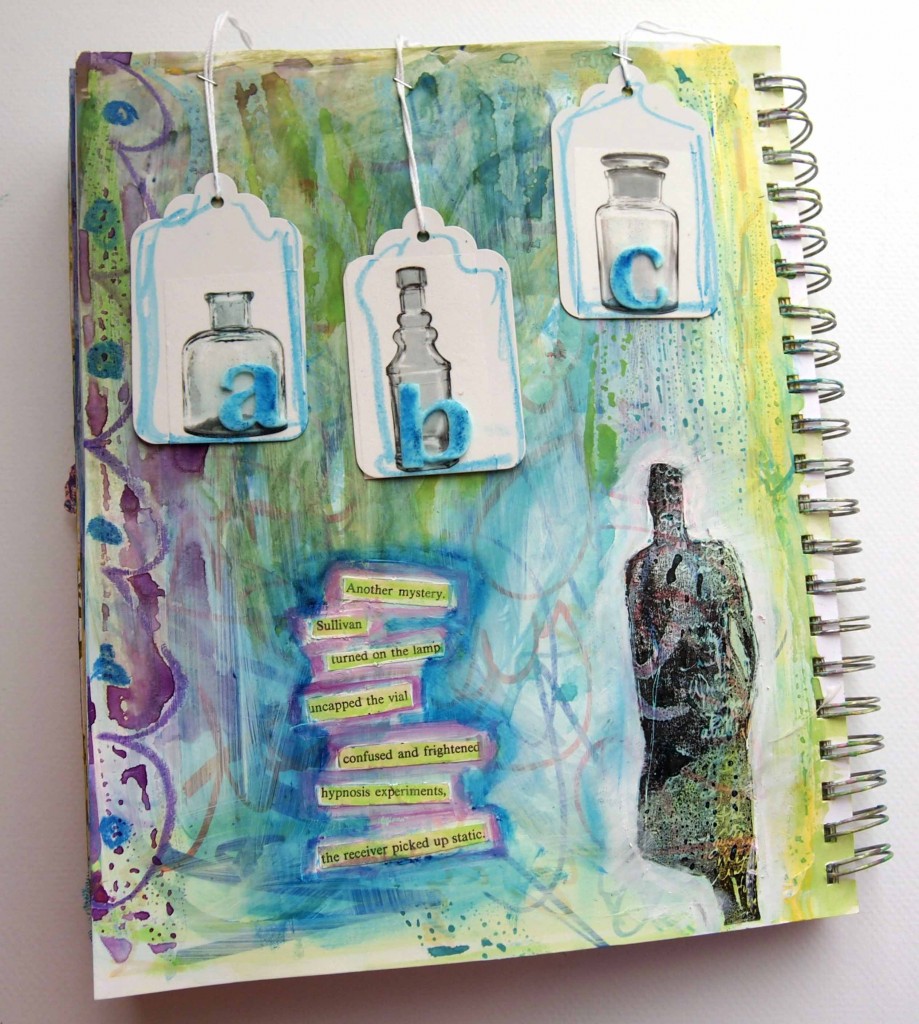 As I finished the messy background my muse decided to stay and play a while.  Stamping Dina Wakely's wonderfully mysterious person was my first step followed by phrases cut from a random book page.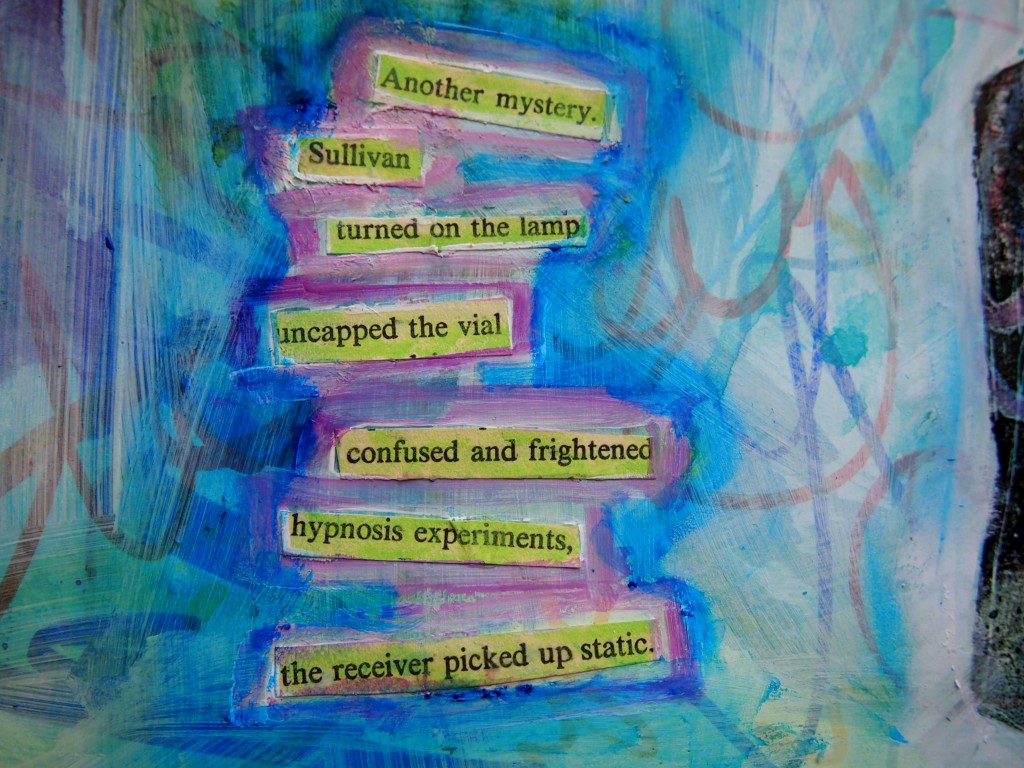 The words led me to my washi tape splurge.  That bottle tape was a small fortune but I knew I had to play with it the minute I saw it on the self in Seattle.  So glad I bought it!
I had to include this photo- those droplets just make me happy!