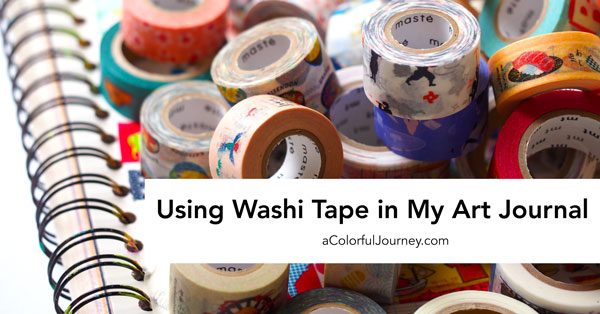 Washi tape made a colorful background for an art journal page and since it is tape, there was no waiting for it to dry.  Just the right place for a dancing butterfly man to be stenciled.
Watch Using Washi Tape in My Art Journal on YouTube.
Randomly, I filled the page with washi tapes.  You might wonder where I got each of these rolls.  No idea exactly where each roll came from, but I tend to find these online, in craft stores, when traveling and in stationary stores  (great places to find rolls).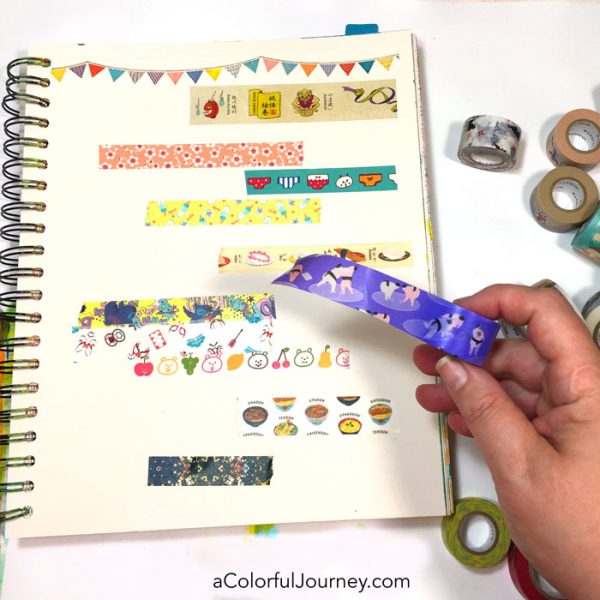 A touch of white paint here and there on top of the washi tape.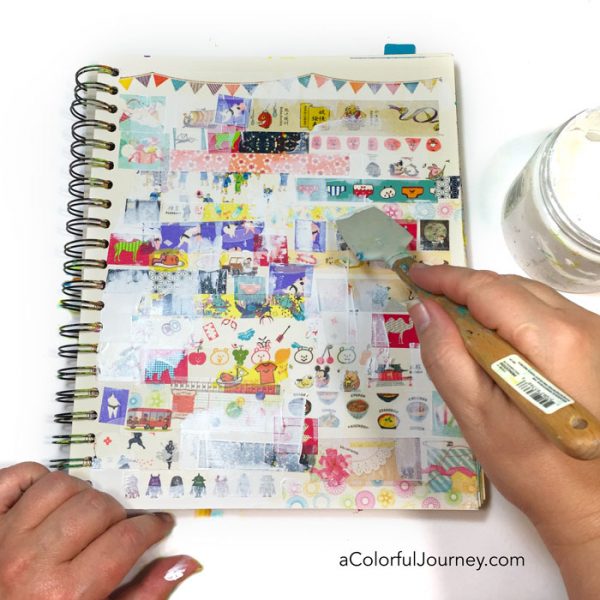 Having that white space meant I needed to add some color on top of it so I grabbed some Distress crayons.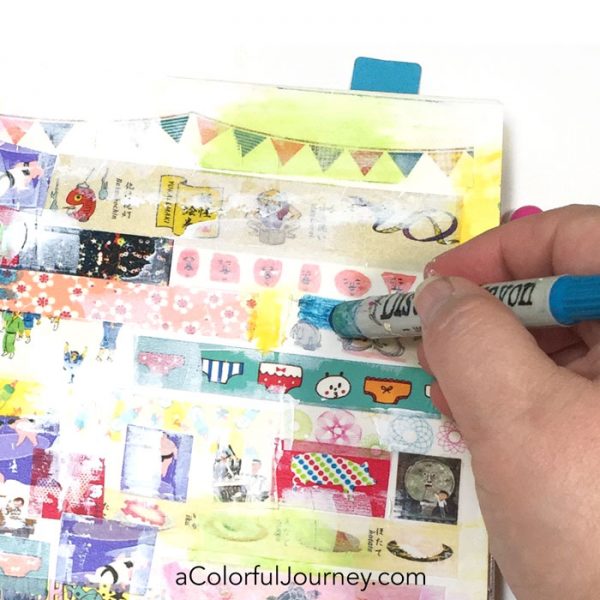 The colorful busy background called for a playful image, the dancing man with wings.  First I stenciled him using my Dance of this Life stencil, then put the Butterfly Journeys stencil over him and gave him wings. Then the Mixed Media Mail stencil provided the word Inspiration to right under the flying man.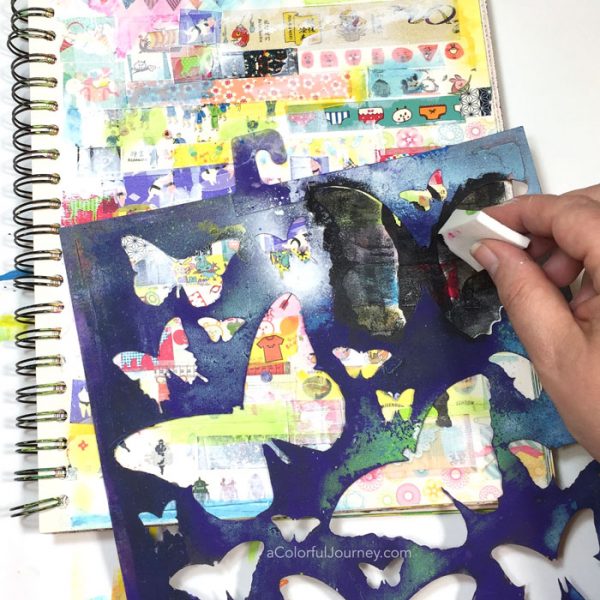 To get my feelings onto the page, I used a Stabilo pencil since they will write on anything, including washi tape. The pencil reacts to water, so I used the smallest brush I had and traced over the scribble journaling with water to make it even darker.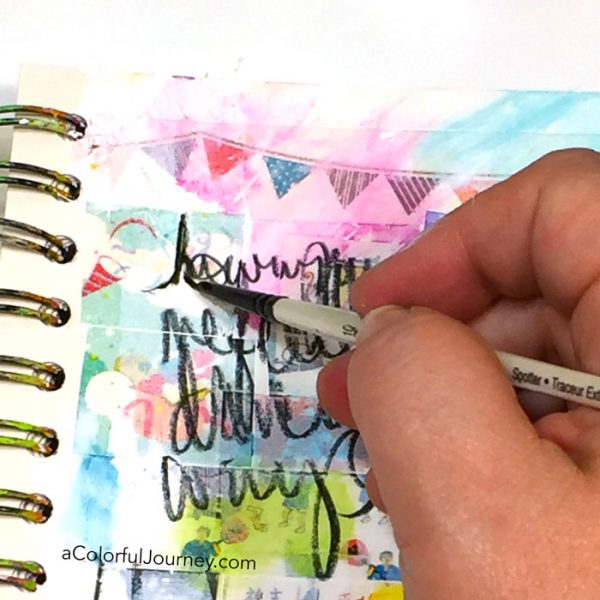 Since I have all my tapes out…I'm thinking of doing this all over again on a loose piece of paper and cutting it up to make postcards and ATCs.  No reason to put those tapes away yet!