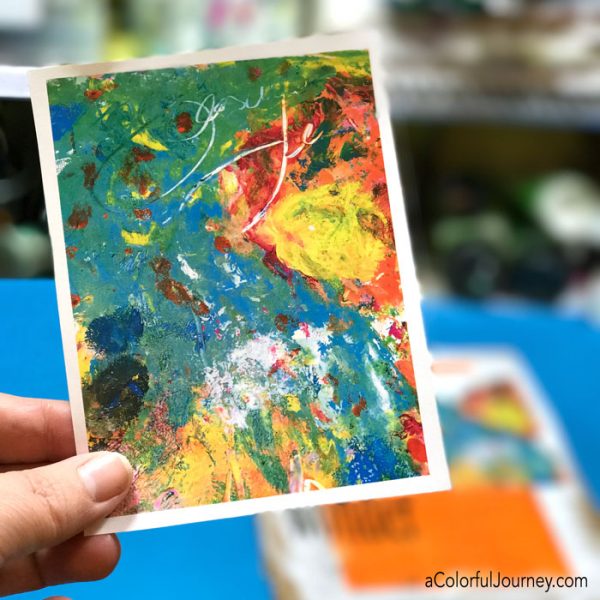 Finding images inside free Sparks of Art-spiration is like spotting objects and characters in the clouds.  In this one, I saw Bed Head Betsy, a very happy woman waking up excited about the wonders the day holds for her.
In the video, you can see how I bring the image out and use it to build an art journal page.
Watch How to use a Spark Art-spiration in an art journal on YouTube.
What are Sparks of Art-spiration? They are a printable snippet of a larger piece of art play and a new one comes each week in my free newsletter.  I use them as a zero pressure way to warm up and start playing.  Want to get the exact same Spark I used? Just click the button and the computer elves will send it to your inbox.
Yes, I want the free download!
Using a pencil, I sketched around the image that I saw. No fancy drawing skills needed.  Truly.  Look at her hands.  They don't exactly have the "proper" number of fingers.
What happens if I "ruin" it or detest my sketching? I just say OOPS and print out another one.  That's the beauty of a Spark – since another can be printed in snap there is no pressure that it has to be perfect.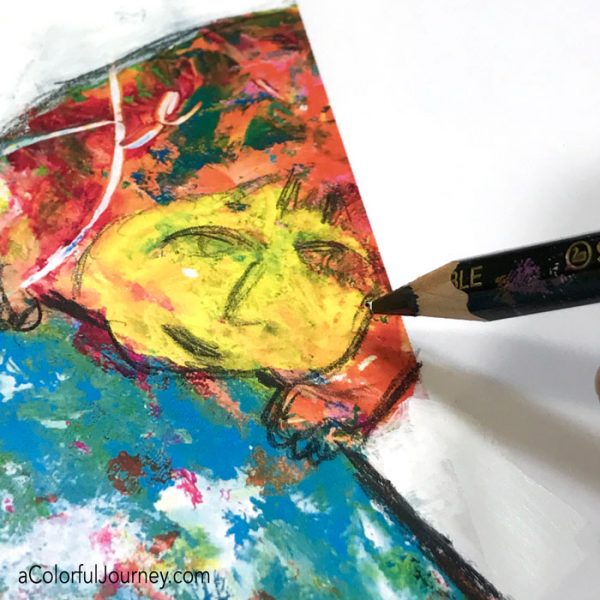 Once I had her sketched in, I used a thick white paint (heavy body) to cover up the areas around her.  What about the ink smearing when painting over it?
I print Sparks on cheap copy paper on both my ink jet or laser printer.  Both work well for this play. Ink jet prints need to be sealed if you want to be sure zero ink will smear. I put a very thin layer of gel medium on ink jet prints.  I've made a video for how to quickly do this in the free workshop, Permission to Play.  If I'm using a laser print, no sealing is necessary.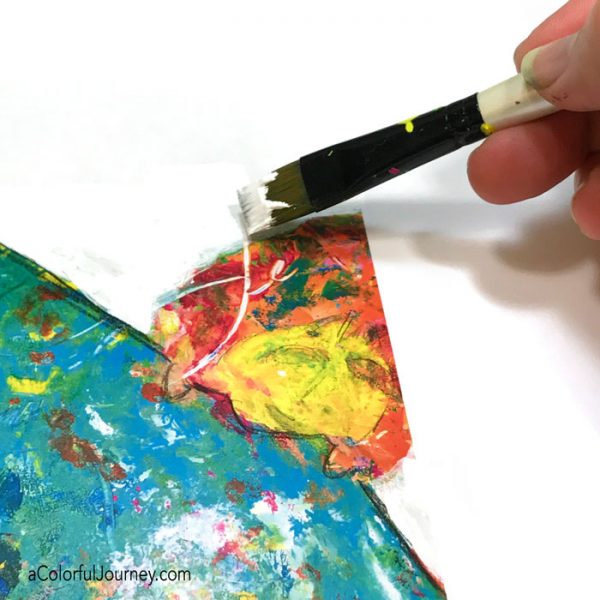 Is it better to cut it or rip it? Whichever way you want to do it is the best way!  It might be wise to wait until the paint is dry to cut it or rip it, but I am not that patient.
What can you do with that Spark?  Anything you use paper for so a card, collage, ATC's, art journaling, and more.  This felt like the start of an art journal page to me, so I followed that impulse.
It was created on cardboard, for a journal like the one I share how to make in the free workshop, Permission to Play.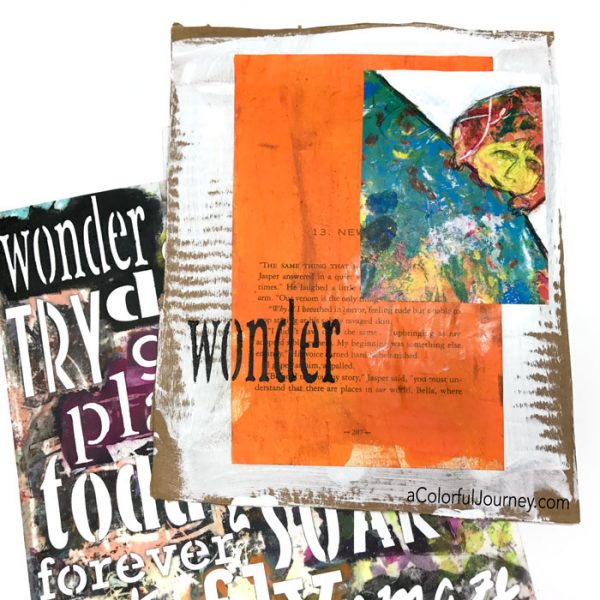 When art journaling, I like to include words.  I am not a big fan of my own handwriting so for titles I often use stencils, like my Now Is the Time stencil.  A touch of scribble journaling captures my thoughts about her waking up, full of wonder about what the day holds.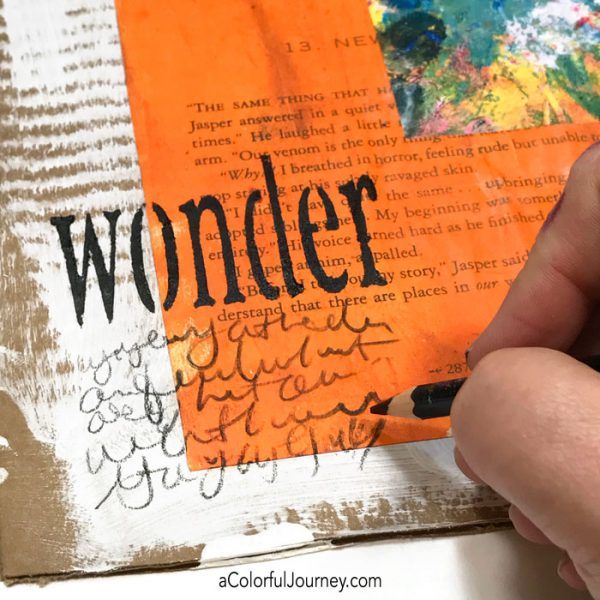 Another perk of using Sparks of Art-spiration is that you can do more than one thing with them since you print more for your personal use.  Using the Bed Head Betsy, I made a card that I'm going to send to someone I know who has a hard time getting out of bed!
Want to play with Sparks?  Use the button below to have this one sent to your inbox now plus you'll get a new one each week in my newsletter.
Yes, I want the free download!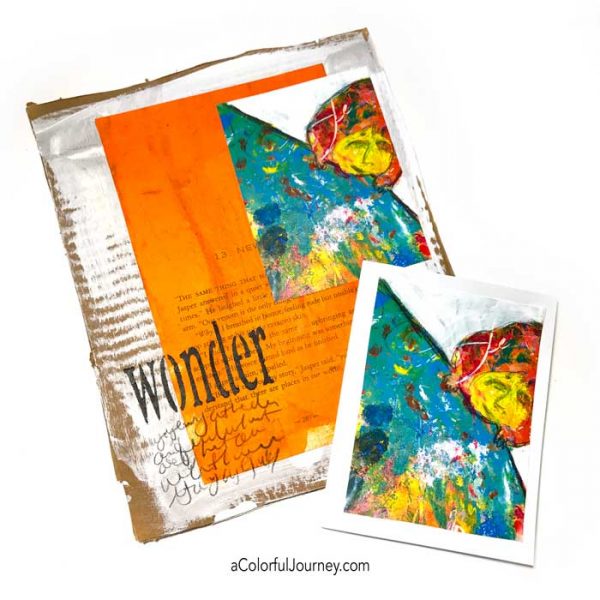 Here are the supplies I used. Some of these links are affiliate links which means I get a small percentage. It doesn't cost you anything extra and it helps keep the free tutorials coming!