This free workshop shares 3 of the ways I reclaimed my sense of play. You'll see those 3 in action while we make an art journal out of cardboard. Along the way I share some of my favorite mixed media techniques too. Get signed up and let yourself play!
I couldn't always let myself play…when I was a kid I did it effortlessly, then as I grew up I lost that skill…boy did I miss it! So, I decided to reclaim my sense of play.
What does play mean for me as an adult? Play means not worrying if it's perfect or right or even if it's good. Play is about the fun, the process, the moment.
This workshop includes specific ways to rediscover play and be creative. Along the way you'll be introduced to mixed media art journaling.
Play has no skill level requirements so beginners and pros are all welcome here!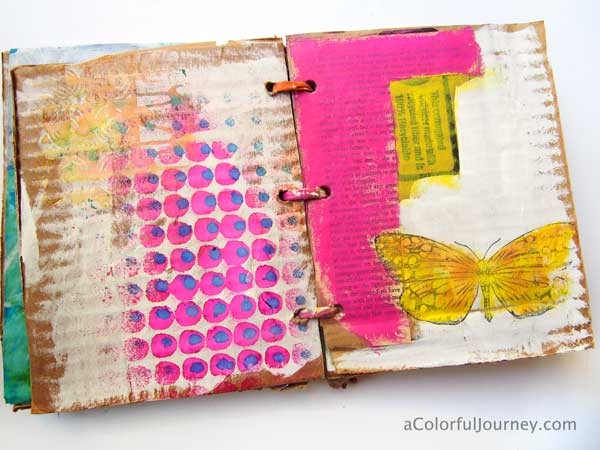 A free 5 lesson workshop for you with each new video lesson every 3 days starting as soon as you sign up.
5 lessons + a bonus lesson
Downloadable videos
Lifetime access to the classroom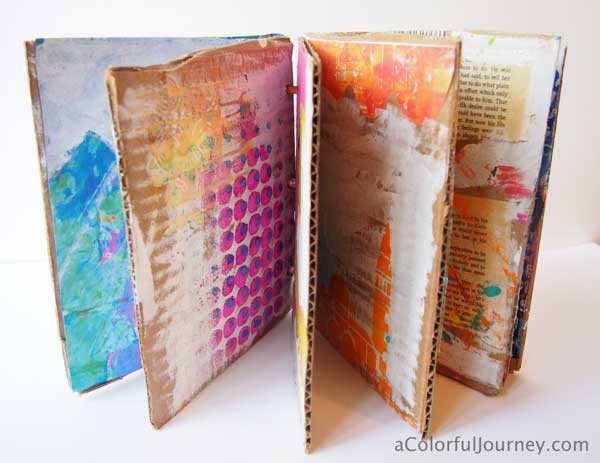 What student's are saying about this workshop
I just wanted to send you a quick message to say thank you for helping me get my Mojo back. I've just completed my permission to play album which has helped me more than you could ever know. – Rachael
This Art Journal book has been a fun book to create. I am fairly new at all of this Art Journaling and Mixed Media. I am just loving it. I guess this was the kind of Art that I have been looking for for years. I just love it because it is so freeing and life changing.- Valerie
I have just cut up 3 boxes, can't believe how happy it makes me feel to look at the pile of excitement in front of me. Don't think I will be coming out of my studio any time soon -Marian
I wanted to thank you because I am liking my art and not thinking it sucks anymore. I am an abstract artist by heart and every time I try and do something else I don't like my work so thank you for giving it back to me by allowing myself to play. – Cindy
All I can say is, thank you so much Carolyn. I love playing with paint, and have wanted to do art journaling for quite some time. My efforts haven't been giving me any joy, until I joined this little class. You have helped me break the barriers significantly. I really appreciate your teaching. Thank you.- Christine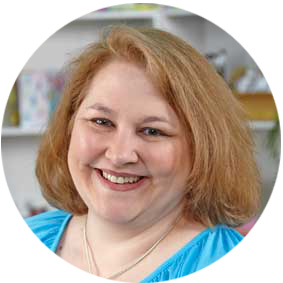 Jump on in and join the fun! I'm looking forward to seeing what you create!
-Carolyn