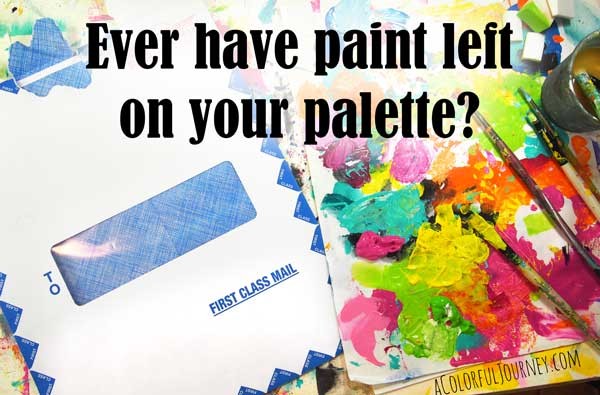 I just needed to use up my leftover paint so I didn't commit the crime of wasting color.  That was my excuse to let loose and just play with the goal of using it all up.
It's a very freeing goal because there is nothing in there about perfection.  Nothing in there about what it MUST be.  As long as I use it up, I meet my goal.  That's a no pressure way to play, pure freedom!
Want to win all 3 of my newest stencils?  I've got a giveaway happening and you can find all the details (and how to get a total of 6 chances to win) here.
Random smears of color with the goal of using it up. No pressure here since it is leftover paint and a junk mail envelope. Can you tell I didn't want any pressure?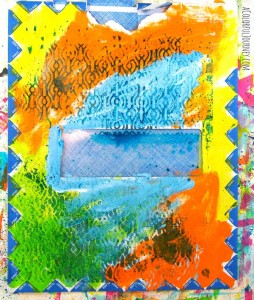 No need to wait for paint to dry…I just grabbed a spray ink and my Iron Grate stencil.  Can't waste the ink, so I flipped it over…This stencil is part of my new Layer Me collection but just because it can be layered doesn't mean it has to be layered!  Both patterns on the stencil are great all by themselves too!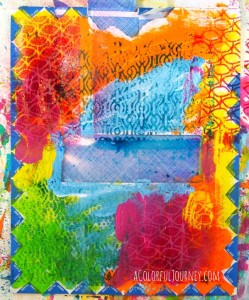 It was such fun I did it again with another stencil, Connected Eyes!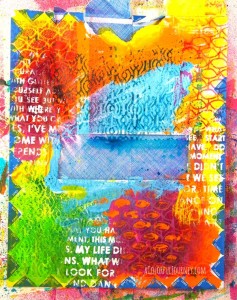 A little touch of white…about as close to white space I can do today with the Wall of Words stencil.
Some more smears of paint and a little scribble journaling with a fine liner and white ink and it feels complete.  So what will I do with this envelope?  No idea.  It might be mailed.  It might become a folder for non-art paperwork.  Who knows how I will use it!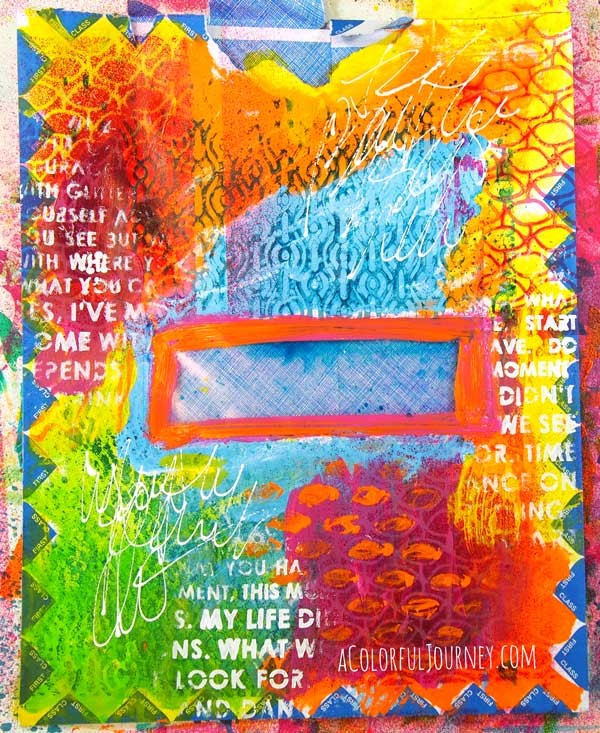 Here are the supplies I used. Some of these links are affiliate links which means I get a small percentage. It doesn't cost you anything extra and you are helping me keep this blog and my videos ad free! Thank you- I don't like ads any more than you do!