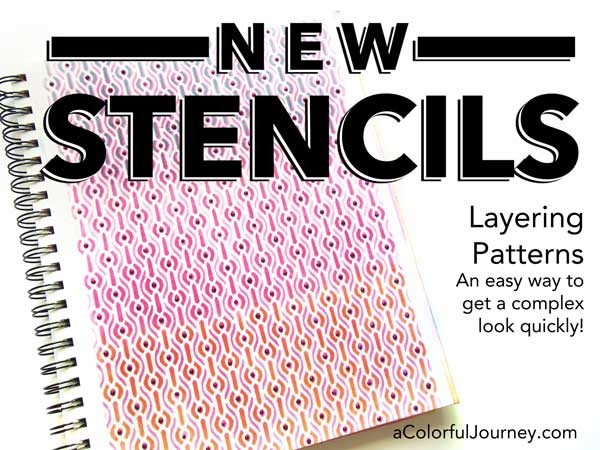 I love the look of detailed and complex designs however, that usually takes more patience than I have. Until now!  I don't have more patience suddenly, I have a stencil that will quickly do the job thanks to my layering stencils.
Watch How to Use Layering Stencils on YouTube.
These are all a part of my Layer Me collection.  Each stencil comes with 2 patterns that layer so you can create a complex design in no time.  In the video, I show you how with Distress ink and paint…with a little touch of sparkle too.

Want to win all 3 of these stencils?  I'm giving one set away to random commenter here on the blog!  Want a chance to win?  Leave a comment to be entered.  Want more chances to win?  How about 5 more chances?  For each of these that you do, you'll get another entry!  Each time you do one of these, come back and leave a comment tell me you did it and you've got more chances to win.  Giveaway closes on Tuesday, July 21st, midnight EST.  Be sure to stop back on the 22nd to see if you've won!  And yes, I will ship these to where ever you live so everyone is eligible!  And if you've already ordered these three – you can pick any 3 of my other stencils!  The giveaway is closed- thank you to everyone who entered!  You can find the winner in this post here.
Pin it!
Share this post on Facebook
Tweet it.
Share on Google+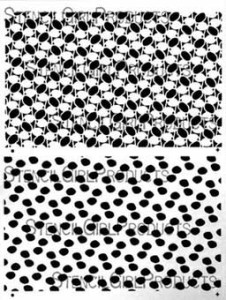 Introducing Pebbles Layer Me stencil.   This was inspired by very relaxing walk along a stream and my hunt for the perfect skipping stone.  See more samples with this stencil here.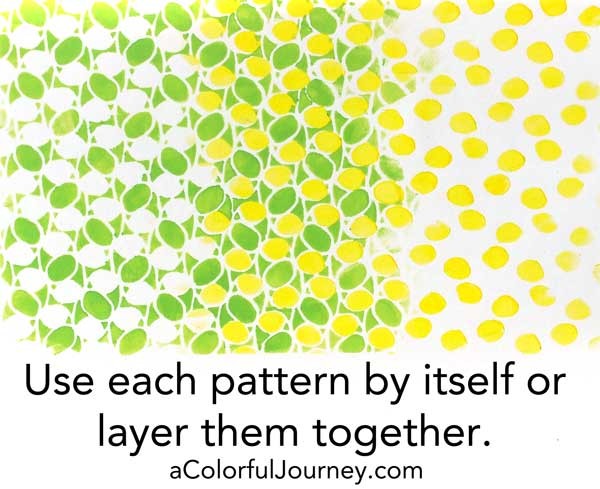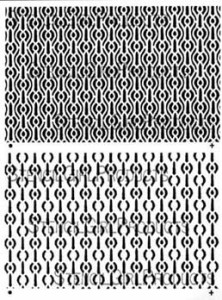 Introducing the Iron Grate Layer Me stencil.  The inspiration for this stencil came from Victorian homes.  Why?  They captivate me with their details, details truly everywhere, even when you look down at mundane things like grates.  See more samples with this stencil here.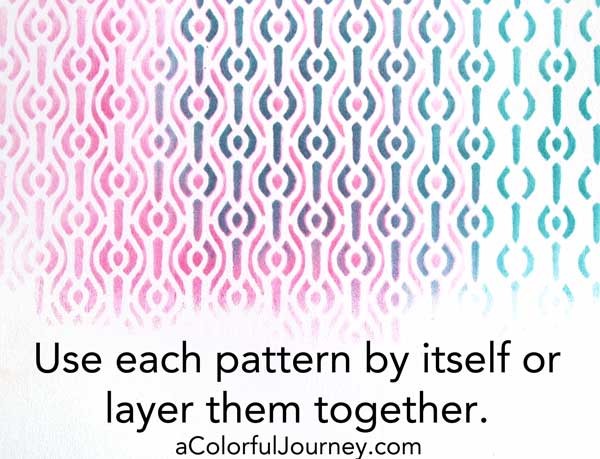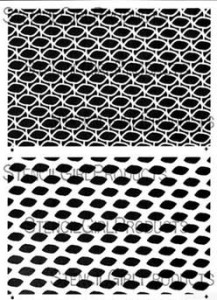 Connected Eyes Layer Me stencil was inspired by the connection for me, as an artist, between what I see and what I feel in my soul.  See more samples with this stencil here.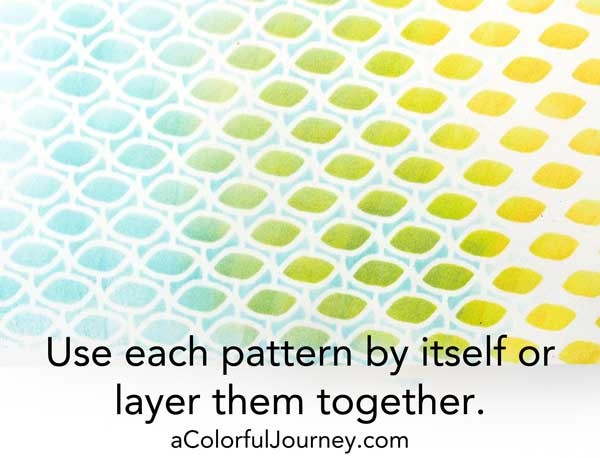 The sky seems to be the limit as to how many different ways these stencils can be used to create different patterns!  Here is an example where I only used one of the patterns on a stencil.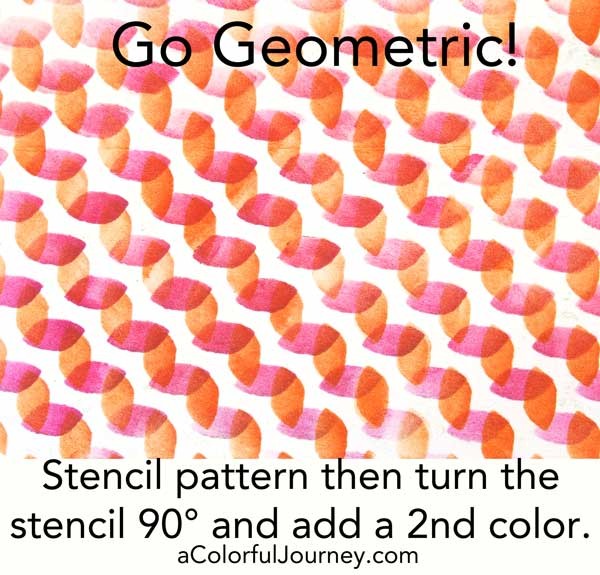 I'll be sharing more of my play with stencils over the next few blog posts – so be sure to stop back…but if you'd like a sneak peek take a look at each of them at StencilGirl.  There are pictures for upcoming blog posts with each stencil!