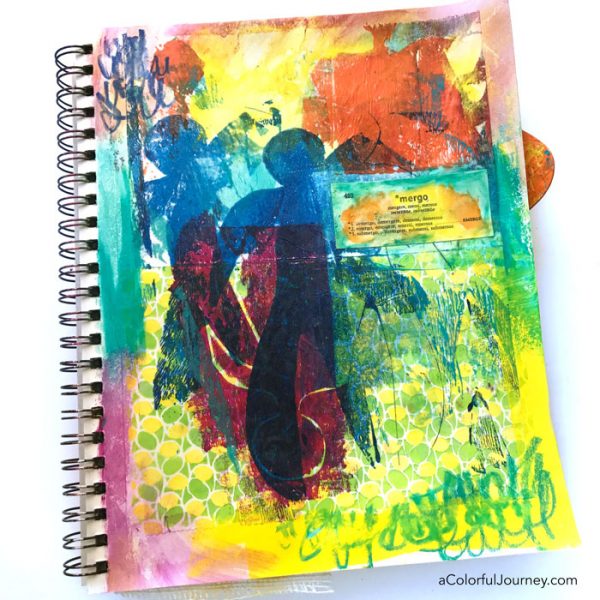 How can you use deli paper in your art journaling?  One of the ways is layering it on top of a pattern so that the pattern peeks out!
Watch Using deli paper in art journal on YouTube.
Here's the pattern created using the Pebbles Layer Me stencil. New to layering stencils?  See the video of how I easily built the pebbles pattern.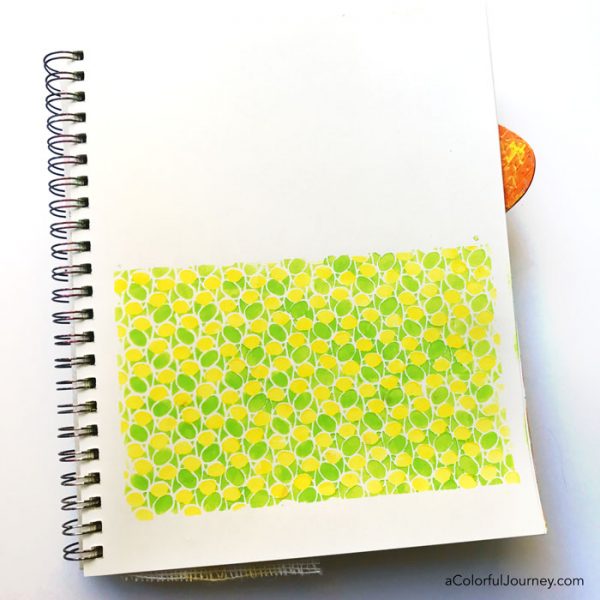 A benefit of gel printing with deli paper is the paper is translucent so what is underneath peeks out in places.  With a bit of gel medium, I adhered the entire piece of deli paper over the entire page but the Pebbles pattern is still visible.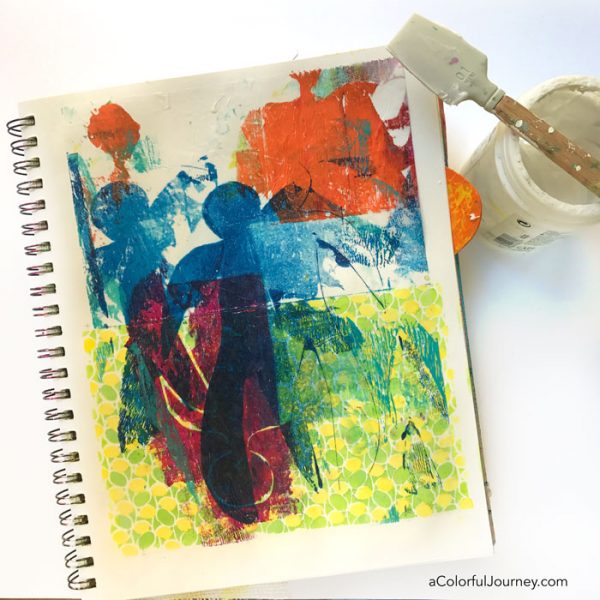 More color was smeared around, after all,  I can't leave any white space.  At first, the color wasn't exactly what I intended (O.O.P.S.), but thanks to a baby wipe, it became even better than what I intended.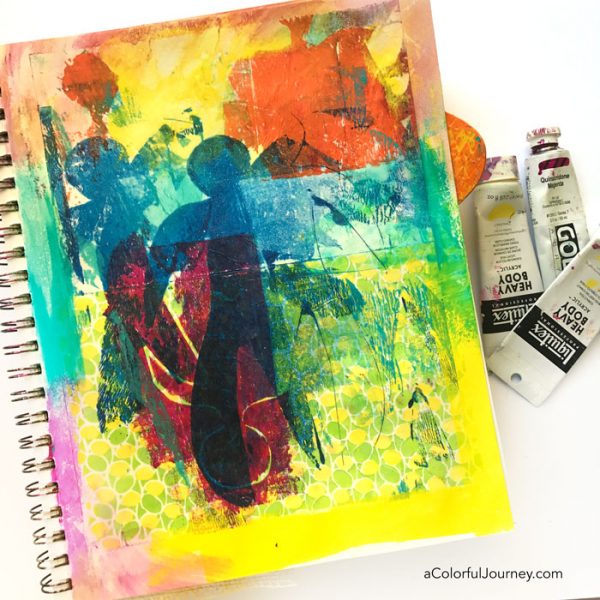 In case you're not fluent in Latin, mergo means dig, engulf, or sink. I only know it because it written on the back.  A Latin flashcard captured the meaning for this page since the pattern was sunken into the page thanks to the deli paper layer.
I took Latin for 3 years in high school and detested every minute of it. And never ever voluntarily used flashcards for it.  But if we're talking layers of color and play then I love those little flashcards.
If you'd like to play with little flashcards like this without having to hunt down vintage ones, there is a modern set that is about the same size and are cheaper than the vintage ones. You can find them here.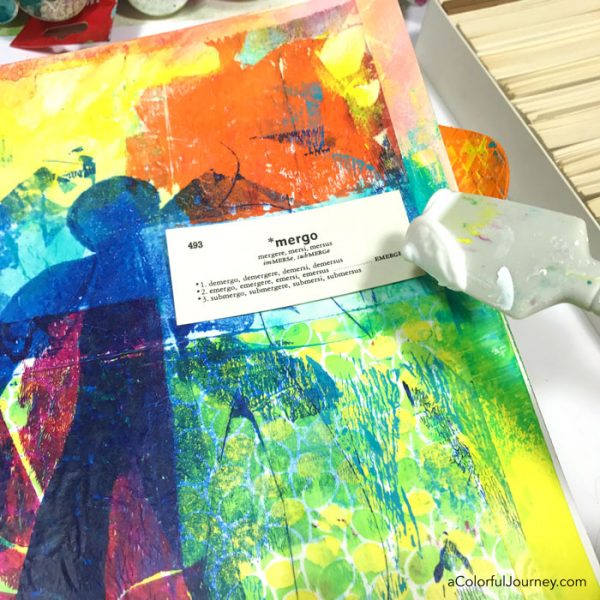 Using a giant colorful pencil keeps things loose and playful as I added some scribble journaling.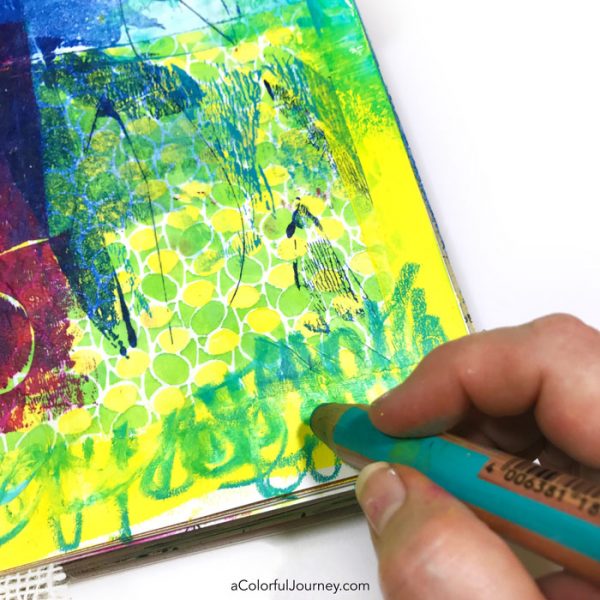 Is this finished?  How do I know with confidence that it is?  I have a few questions I ask myself to decide if a page is finished that I share in the workshop, Art Journaling FUNdamentals.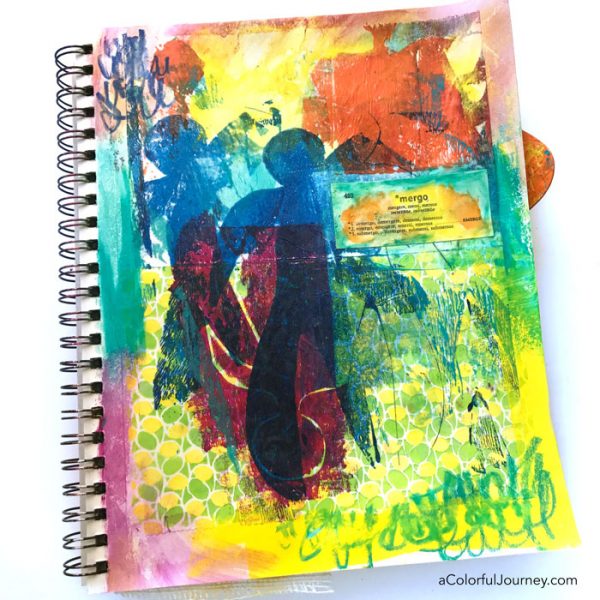 Here are the supplies I used. Some of these links are affiliate links which means I get a small percentage. It doesn't cost you anything extra and it helps keep the free tutorials coming!