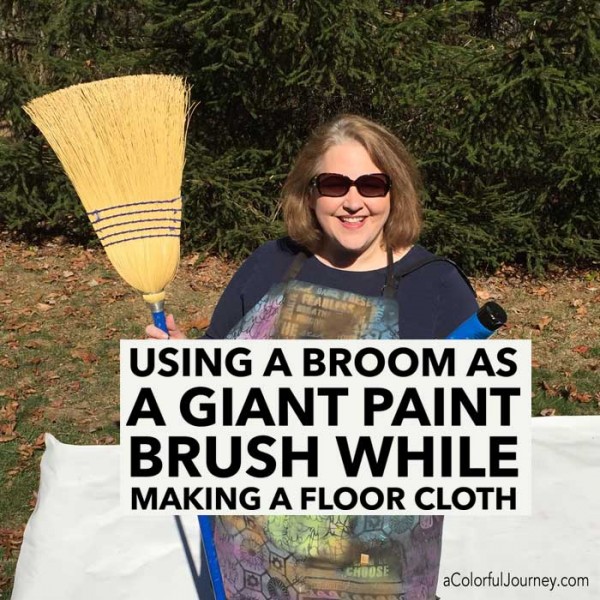 When painting a large surface a large brush helps.  But I didn't have a brush big enough for a 12 foot floor cloth so I grabbed a household broom.  It looks like a brush so why not!
Working this big requires a huge studio, which I don't have.  But I do have a yard so I took it outdoors.
Watch How to use a broom as a giant paint brush while making a floor cloth on YouTube.
After I had the cloth all blue and purple, I left it outside to dry. It didn't look the way I expected…Oops.  Once again, that Oops was an Outstanding Opportunity Presenting Suddenly.  I decided it called for some spray paints for a little more color.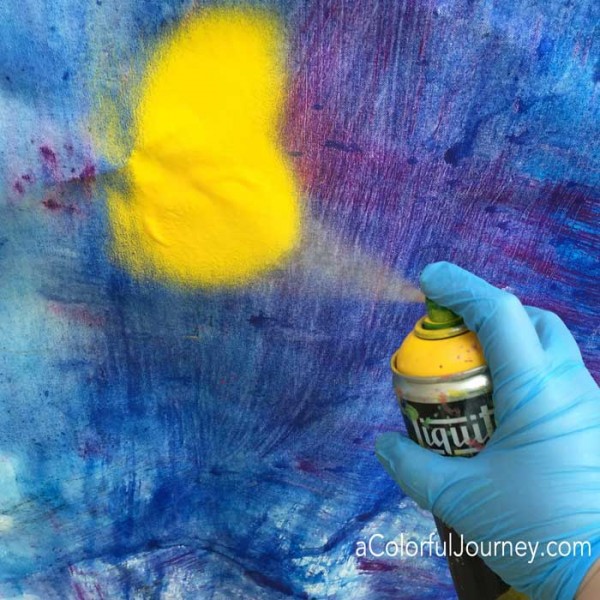 Working on such large surfaces was a challenge to reach the middle without stepping on it and smearing wet/damp paint so I draped them over some cement walls outside.  It was like a giant easel.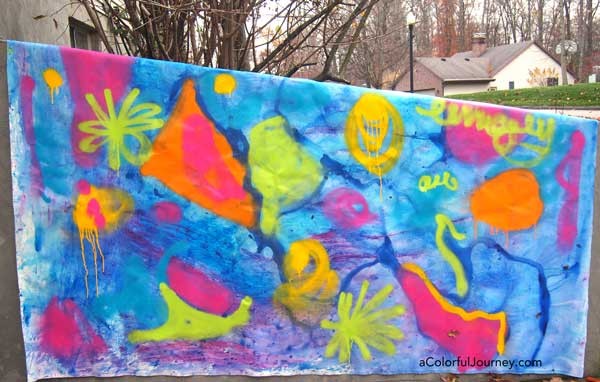 And I just went to town adding layers of colors and shapes with spray paints.  I prefer these spray paints because they are water based and clean up is easier and it smells a whole whole lot less!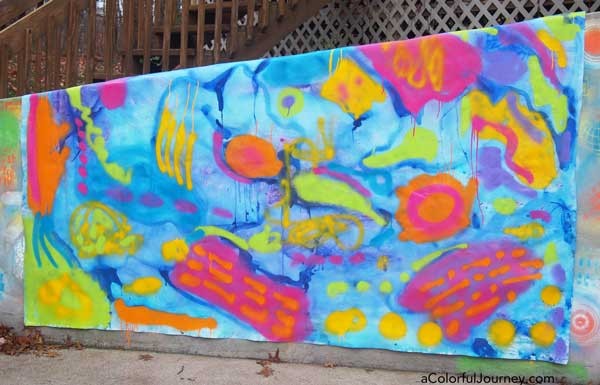 Should I put a hem on it?  Sure.  Should I seal it with polyurethane or something similar?  Sure.  But those all take more time and the drying time for sealing it is way longer than my patience at the moment.  So, I am using it as is and someday will get around to finishing it.
I started to see  a few shapes in my canvases and it just might be an upcoming Spark of Art-spiration in an upcoming newsletter.  Not signed up yet? Just click here!
What are Sparks?  They are downloadable papers full of color and pattern for your play.  You can find out more about Sparks here.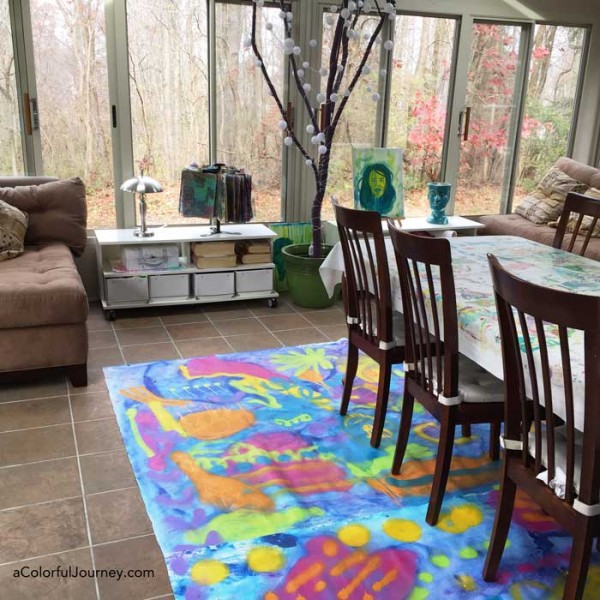 And that painting in the far right…not done by me but by my daughter…she has way more patience than I do!
Here are the supplies I used. Some of these links are affiliate links which means I get a small percentage. It doesn't cost you anything extra and you are helping me keep this blog and my videos ad free! Thank you- I don't like ads any more than you do!