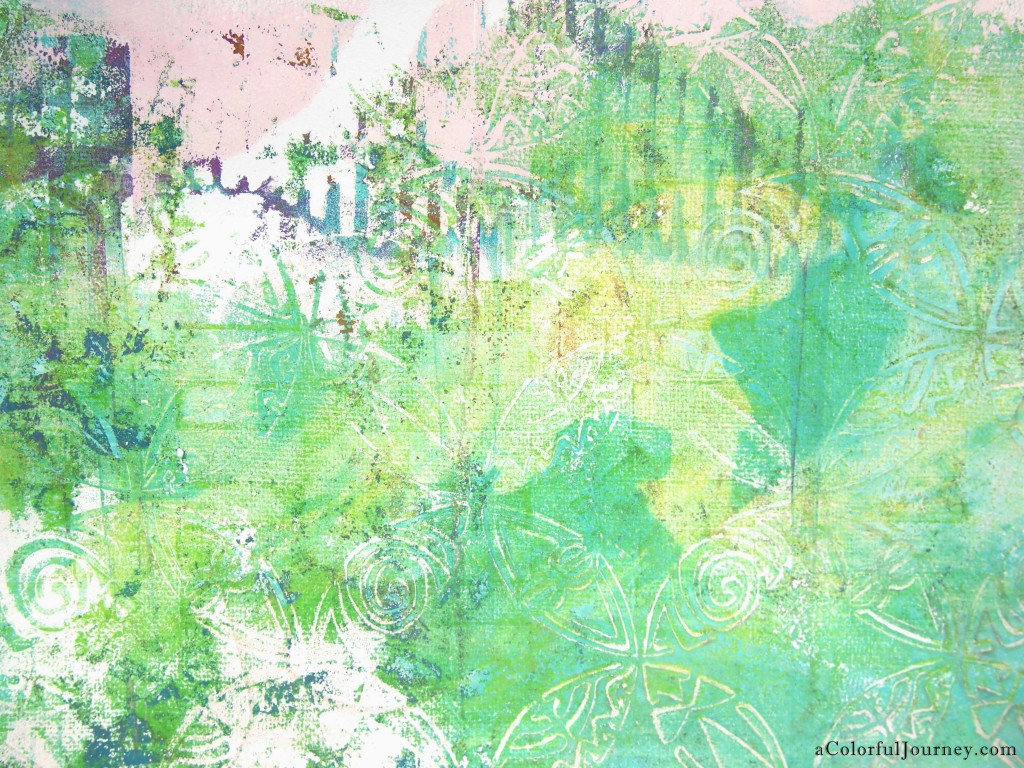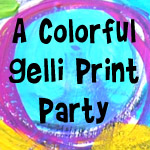 I missed the Gelli print party so much I decided to do it each month in 2013!  On the 1st of each month I'll have a new Gelli something and the link party will let us all share our prints.  The next Gelli party is coming up on this  Friday, February 1st!  I am so excited to see what magic the Gelli Plate is making for everyone!  I've got a fabulous (if I do say so myself) new project and video for you on Friday, so be sure to stop back on Friday.
If you've watched many of my videos with the Gelli Plate you know I get a bunch of prints off of one application of paint.   When I am making Gelli prints I often have ghost prints. Sometimes more ghost prints than I anticipated so I just grab a paper and see what happens.  The Gelli prints I am sharing today were all unexpected delights.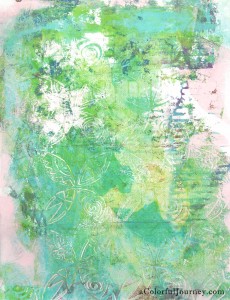 The layers will build up and at some point in the process a paper just grabs my attention and I know it is time to set it aside- it is finished.
There is so much depth and detail in a layered ghost prints.  On these examples you can even see the texture of the canvas I had put on the Gelli Plate!   You can click on the images to get a closer look.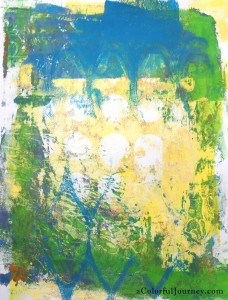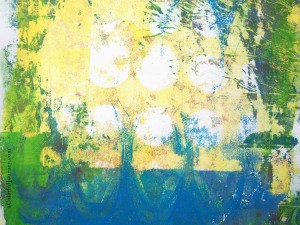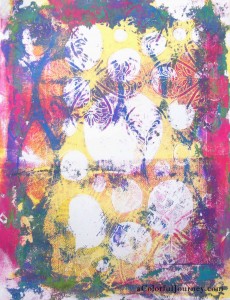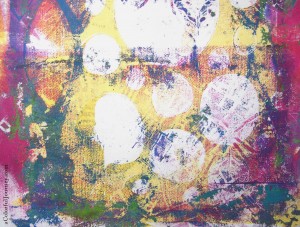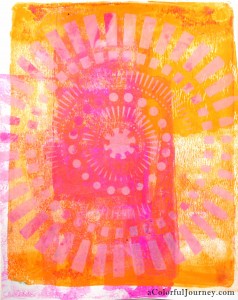 This one surprised me by how much the colors changed when I added the top layer.  I thought it was so light that it would get lost in it.  Nope. The Gelli Plate surprised me again!  Are you ever surprised and thrilled by what you create?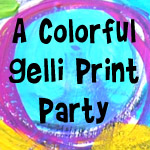 The  link party will be up on Friday, February 1st and will be up all month.  You are welcome to link up any Gelli print post that has not been linked in any of the previous Gelli print parties.  Can't wait to see what you've been printing!