Two artists may look at the same Spark of Art-spiration,  but how it speaks to each individual is unique- and that is the magic of the sparks.   What is a Spark of Art-spiration?  It is a snippet of a larger work.  Something about the snippet sparks my creativity so I go with it.  I print out the spark in whatever size I feel like and then I play.  Since I can print it again and again in any size. Love technology!  There is no fear of ruining it.  That gives me complete freedom to experiment, play, explore, and just have fun arting.
The sparks are exclusively  available to my newsletter subscribers.  I send out 1 to 2 newsletters a month and never share my list.  Signing up for my newsletter is free.  Just enter your email address in the box that is just under my photo on the top right of the page and follow the prompts.  That is all you need to do to get my newsletters and high resolution downloads of the Sparks of Art-spiration!  You can sign up here.
Diane Jaquay generously shared what she create with one of the sparks.  I love how the bird emerged and how all the lush greenery created her jungle!  Now I see birds when I look at this spark!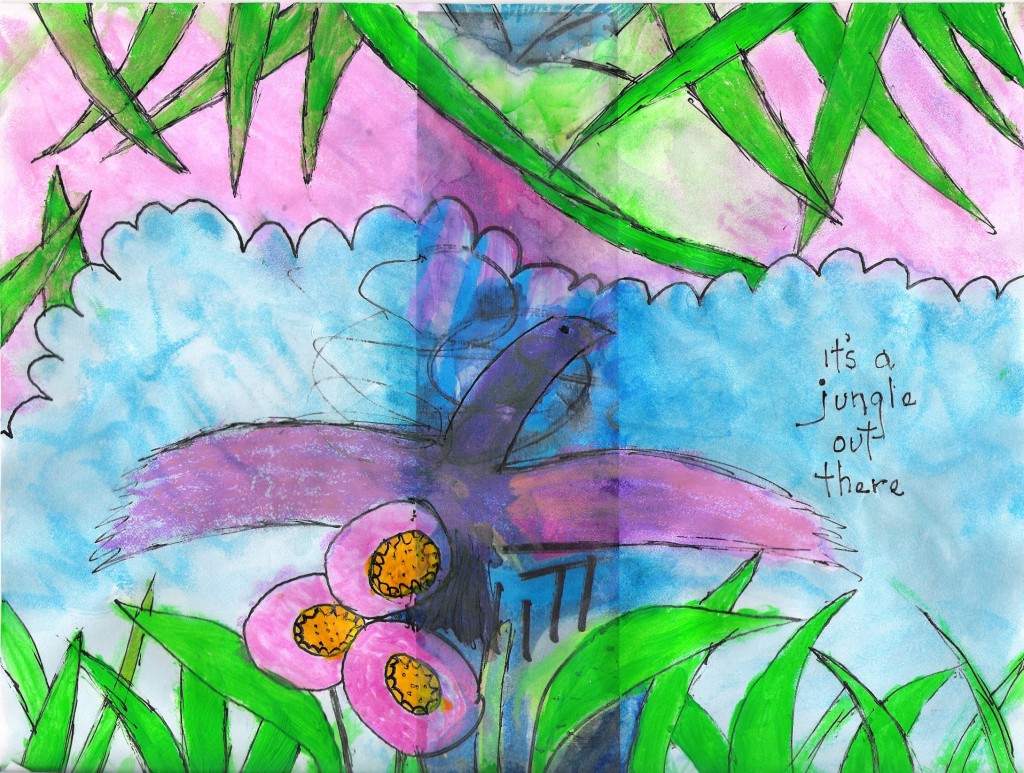 Here's what I did with the exact same spark.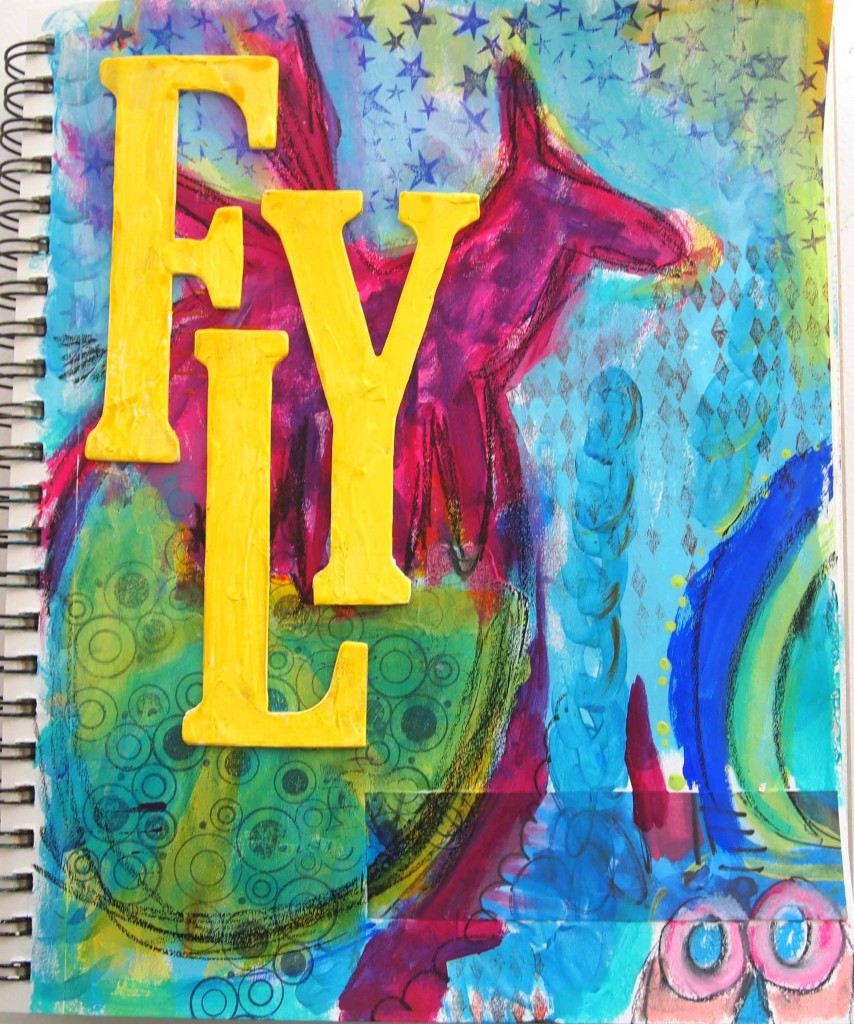 Maria McGuire brought her drawing and lettering talents to this spark and I now see a whole new world of possibilities in this spark!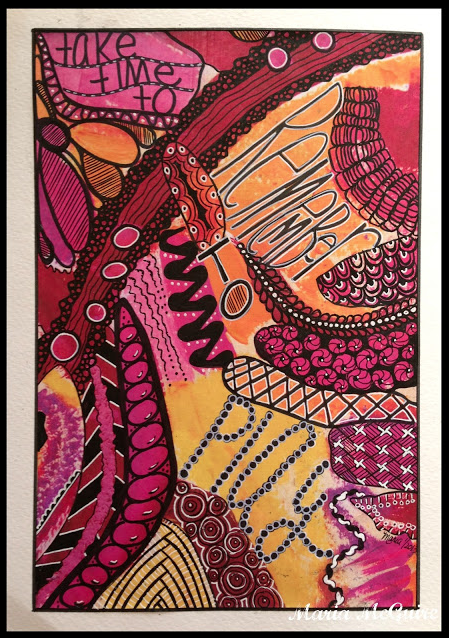 Here's what I did with the exact same spark.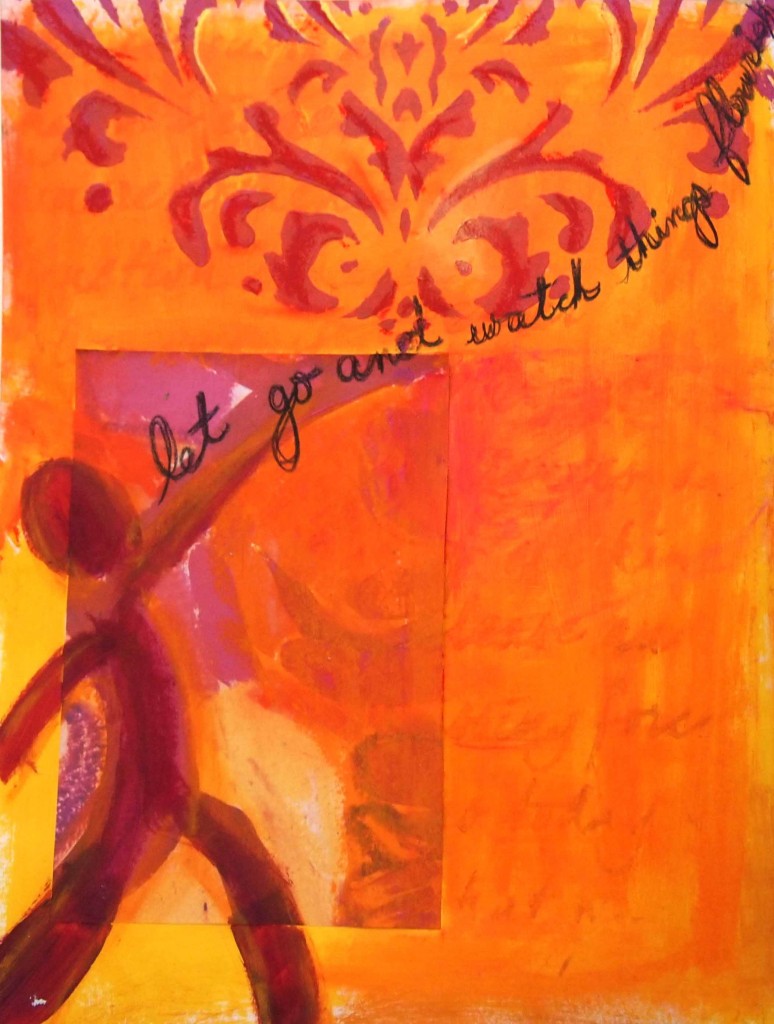 Maria opened my eyes, literately here.  It didn't even cross my mind to draw the other eye until I saw what she created!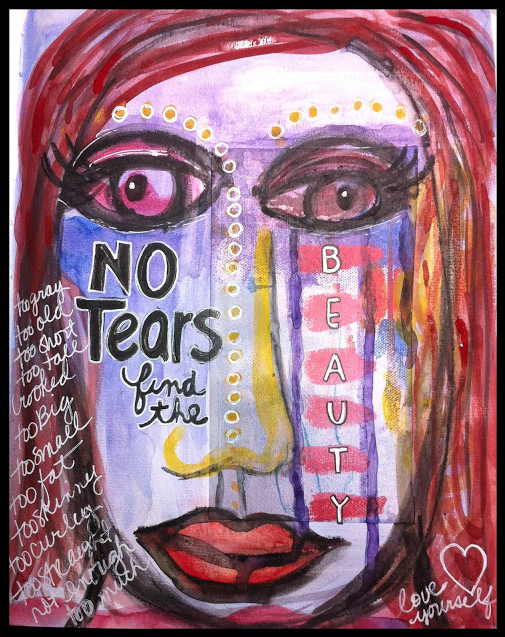 What I saw in the same spark.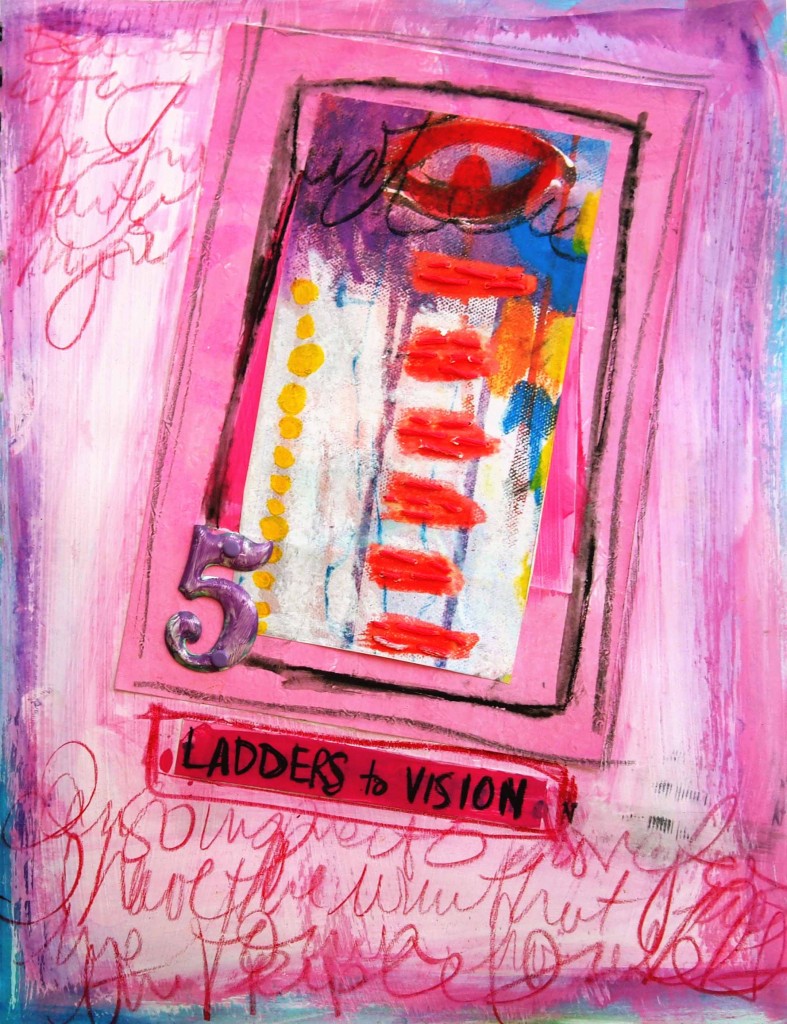 Have you created something with a Spark of Art-spiration? I'd love to see it and share it here!  Just send me an email (acolorfuljourney at gmail dot com).
On Friday it's the next A Colorful Gelli Print Party!  Be sure to stop back – I've got a great project and video for you!
Linking up to Art Journal Every Day,  Creative Inspiration,  Make It Monday, Inspire Me Monday, Creative Every Day, and Mandarin Orange Monday.