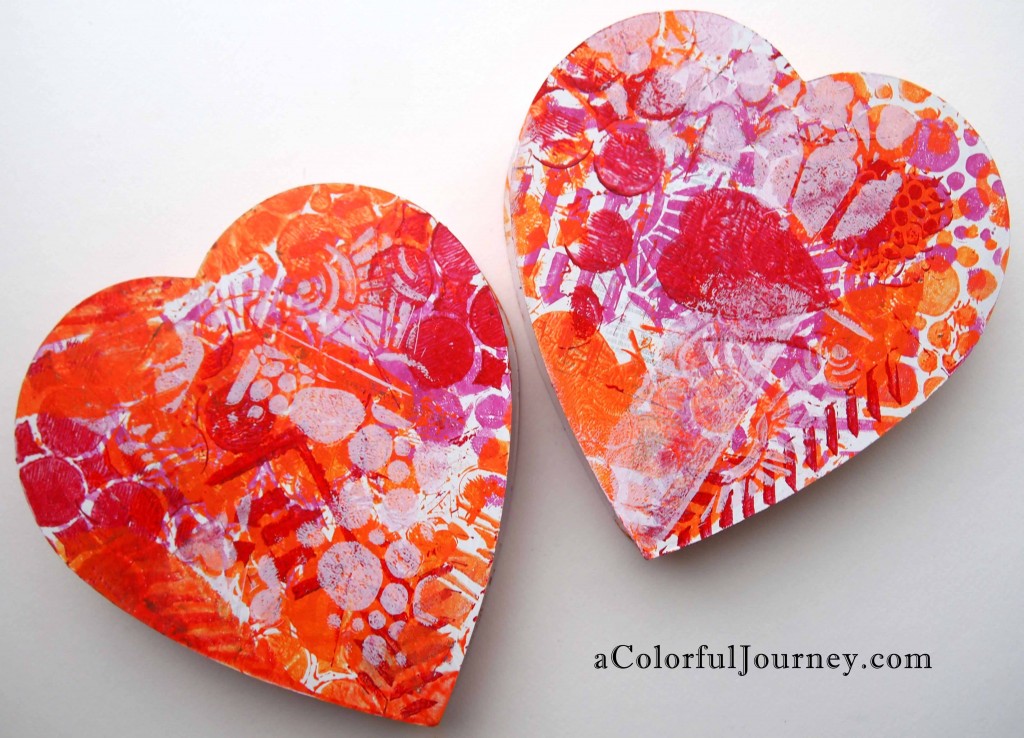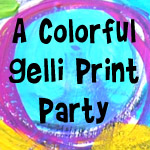 It's love, Gelli Plate style!  The cute little heart shaped candy boxes from last year were given a new life with paint and the Gelli for this month's A Colorful Gelli Print Party.  The February link party will be open all month  for you you share what you've Gelli'd and to enjoy some inspiration from others!
I so wish I could get the shimmer from Heidi Swapp's Color Shine to show up on camera for you- adding a touch of richness that only mica can do!  I think I will be using spray inks more often on my Gelli Plate!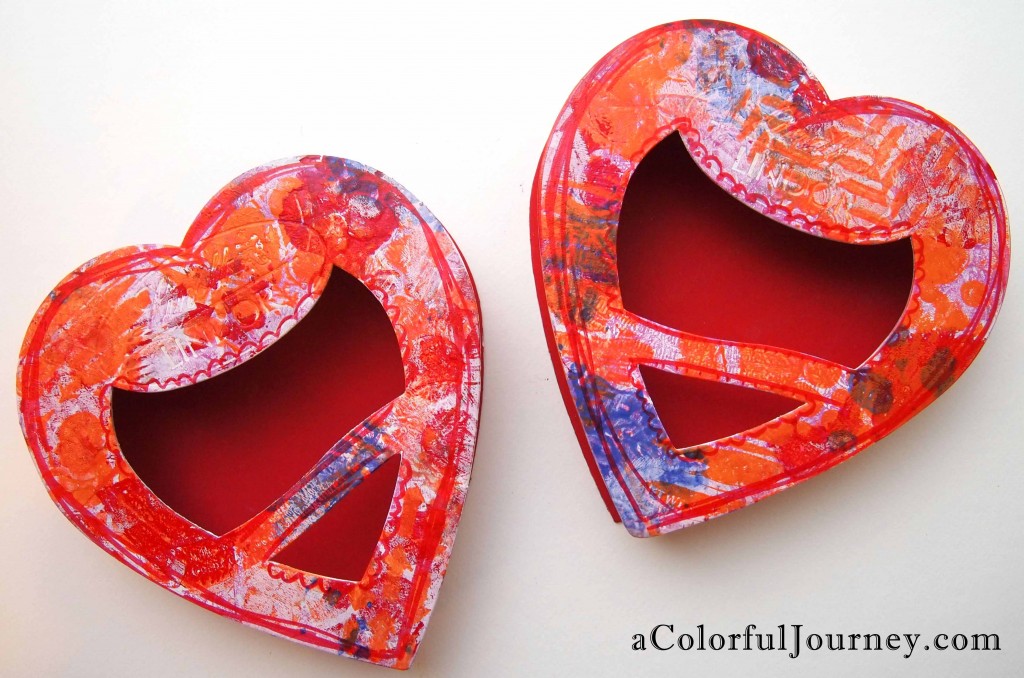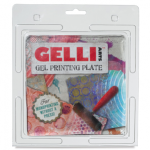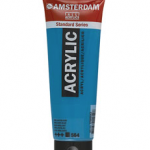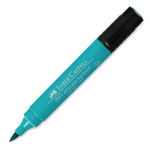 Gelli Plate               Amsterdam          Pitt pens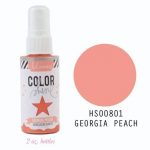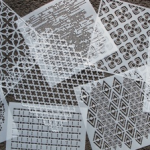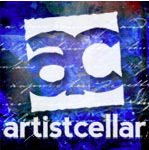 Color Shine CraftersWrkshpStencils  Artistcellar  Stencils
I have been bubbling over with excitement- the  Gelli Print party by itself is exciting but I have something else up my sleeve…it's almost ready to be revealed. Just a few finishing touches…When you stop back to check out all the great Gelli Prints at the party keep an eye out for the news.  Of course, all my wonderful newsletter subscribers (top right of this page) will find out first to learn about this.  You can read about my newsletters here.
Now it's your turn!  Share anything Gelli from prints to finished projects!  The February linky will be open all month so be sure to pop back and see what everyone is making!
Link up your Gelli Plate blog posts, flickr page, YouTube videos – it is all welcome!  New posts or recent posts are welcome!
Add a link back to the party so others can join us too!
Leave a comment on at least 2 other links from the party.  You know how wonderful kind comments encourage us creative types!
Participate as many times as you want- just be sure it relates to the Gelli Plate.  If you notice your link deleted it is because it didn't have a thing to do with the Gelli plate and that is what we're celebrating here!