How could ugly ever be a good thing? Because playing on top of something that's ugly is a very freeing way to have fun while enjoying your art supplies. You've probably got a few art supplies, so why not get them out for a bit of play!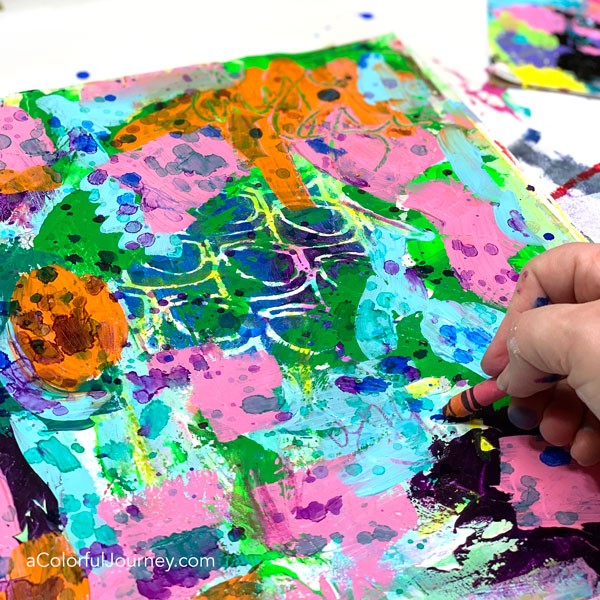 You have total freedom to use anything you want when you're playing. You can use fancy artist supplies or kids school supplies or anything in between! Whatever you've got nearby is perfect for you play.
Crayons are rough and tumble. They can take all sorts of things in stride, like wet paint. But not everything can handle writing on wet paint, especially pens. That has ruined more than 1 of my pens. So when I do want to write on wet paint, I use a fine liner. (Links to supplies at the end of the post.)
This comes as an empty tube and you fill it with whatever you like. As long as it will flow through the tip, you're good to go. I tend to use a fluid (runny) paint or ink. They also have no clog tips.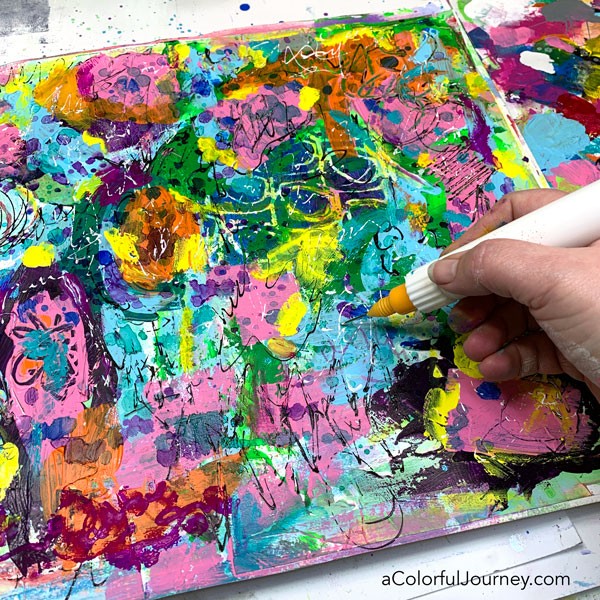 What can you do if you feel like you don't know how to play? It's more that you don't remember how to do it because when you were a kid, when we were all kids, we all knew how to play and as we became adults, bit by bit we forgot how.
There some very specific things that you can do to get back in touch with that part of yourself, to remember how to play and to help you out I've put them all into a free workshop called Permission to Play. If you want to feel that freedom of play, if you want to let loose, check it out Permission to Play.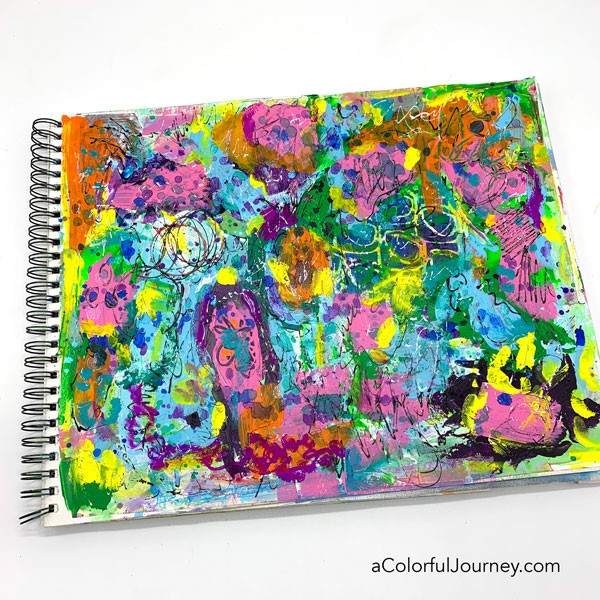 Here are the supplies used. Some of these links are affiliate links which means I get a small percentage. For example, I'm an Amazon Associate & I earn from qualifying purchases. It doesn't cost you anything extra and you get a really good feeling knowing that you are helping keep the free tutorials coming!