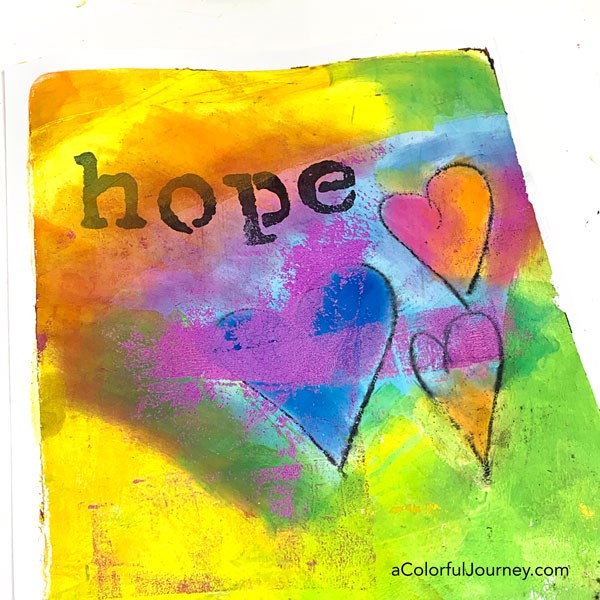 Stressed and isolated. Not a great combination and I'm guessing I'm not the only one who is feeling this way. But what if we could safely get together and spend a few minutes using our art supplies and connecting? We can thanks to technology!
Join me for some loose and casual play inside our Facebook group, Rediscovering Your Creativity, where I'll be doing a livestream every day this week.
The focus of each livestream is to just play and along the way we'll lift our spirits too. No pressure, no musts, no shoulds, no experience needed. Just play.
Bring something to art on – anything will do from the back of junk mail to an art journal to a canvas. Whatever you've got is perfect.
Next, bring 1 or 2 things to art with. Some ideas are crayons, pens, paint, colored pencils, whatever you've got that is easy to grab is perfect.
Saturday, March 21 at 11am EST
Sunday, March 22 at 2pm EST
Monday, March 23 at 7pm EST
Tuesday, March 24 at 9pm EST
Wednesday, March 25 at 2pm EST
Thursday, March 26 at 11am EST
Friday, March 27 at 8pm EST
These times are all EST (New York time zone) and the livestreams are all taking place in our Facebook group, Rediscovering Your Creativity.
The beauty of this, since we have modern technology, it'll be recorded so if you can't make it live, the replay will be there for you. No matter what your schedule, you never have to miss out on any of the fun.
Looking forward to connecting with you this week!