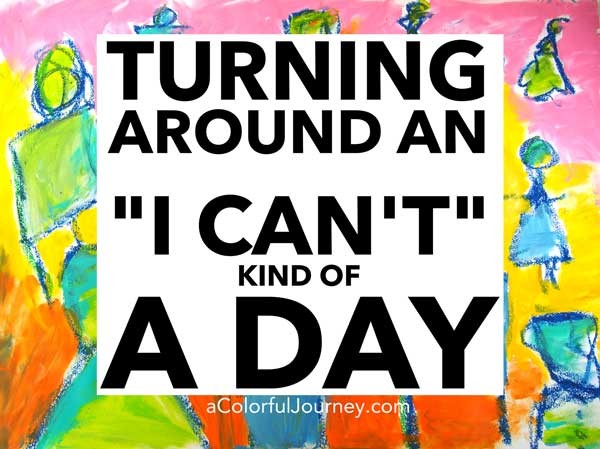 50 things to do.  Time to only do 20 and the energy to do 3.  Ever have a day like that?
It was the kind of day where I hear I can't a lot in my head thanks to a very unhelpful voice.    Hearing I can't is my signal to me that I need some art play.  I have learned that if I take a few minutes to recharge with a bit of art play, I am far better equipped to deal with the daunting to-do list.
What were some of today's I can'ts?
I can't spare the time.
I can't because I don't have the best supplies for this.
I can't because it will look terrible (various words of profanity also work well here but I'll be lady like about it).
How did I deal with it? Artful play.  Check out the video where I share going from I can't to I can.
Watch Art Play to Shake Off Stress on YouTube.
Want more ways to quiet the inner critic?  I've got a free downloadable video and pdf waiting for you as a thank you for signing up for my free newsletter.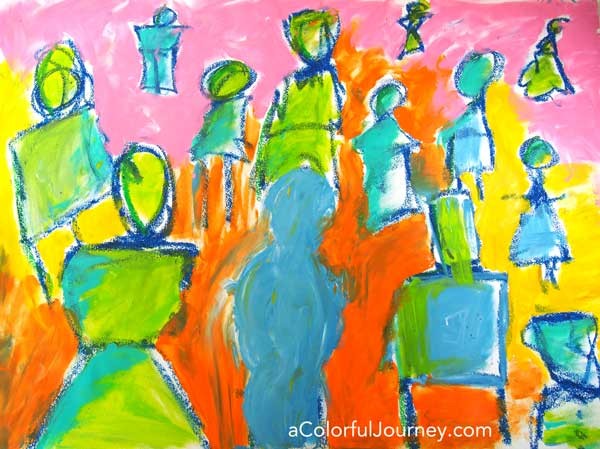 Here are the supplies I used. Some of these links are affiliate links which means I get a small percentage. It doesn't cost you anything extra and you are helping me keep this blog and my videos ad free! Thank you- I don't like ads any more than you do!