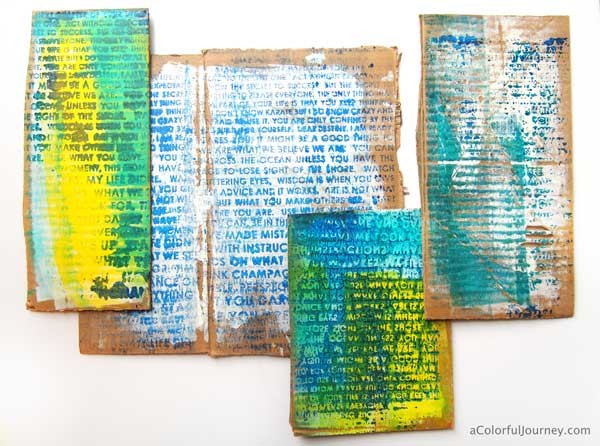 I have lots and lots of cardboard all around the studio. Why?  Because I have been using it as I prepare for an upcoming workshop.  This new free workshop has sprung out of my love of play and a conversation with an artist who didn't know how to let herself play.
If you'd like to know when the new workshop is live, I'll be sharing about it in an upcoming newsletter.  If you're not already subscribed to my free newsletter, just click here to subscribe.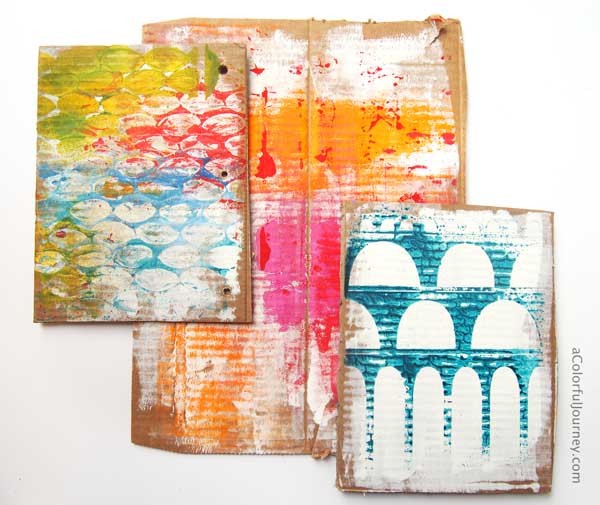 All the final technical touches going on behind the scenes meant a lot of computer work time.  I needed a break from the website work!   So…with all the cardboard around, I gave myself permission to play.  What did I grab, but stencils of course!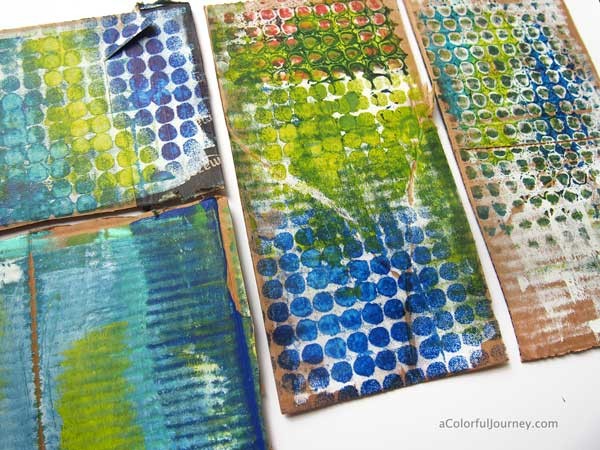 Here are the stencils, all from StencilGirl, that I used while taking a break from the computer.