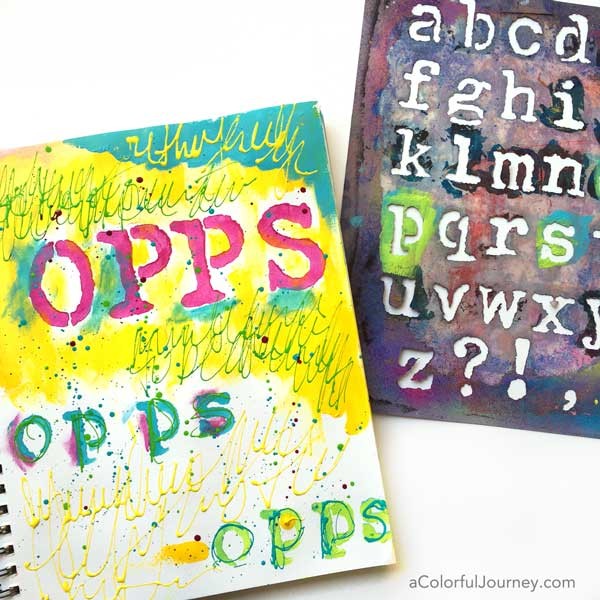 I have been relatively quiet of late…lots of very unglamorous behind the scenes things.  Things like servers, migrations, and bears oh my!  All this has been so that I can make the blog the best experience possible for you!
If you're reading this, you know my attitude about mistakes…OOPS!  A mistake is simply an Outstanding Opportunity Presenting Suddenly. That has spilled into other areas of my life.  But not everyone has that attitude…especially the tech support guy. Since this was server issues, I was not working with a customer support type person, this was a tech person who was used to talking to tech people.
I had to wait hours for the migration and I'm not patient so I decided to art out the experience.  I grabbed my vintage typewriter stencils and some paints to keep myself busy and not pestering the tech people.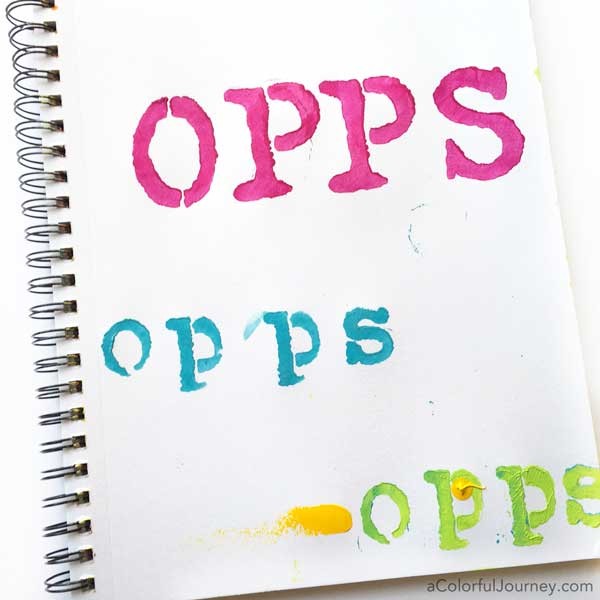 Imagine his frustration dealing with me searching for a root directory when I have no idea where that root directory is on my computer.  Then his frustration that I am not a coder so he is saying things very slowly to me so I can type it.  But then he neglected to tell me to add a space in places because it is such basic basic information.  Almost like breathing to a tech person.  I think he was having to take deep breaths to deal with me…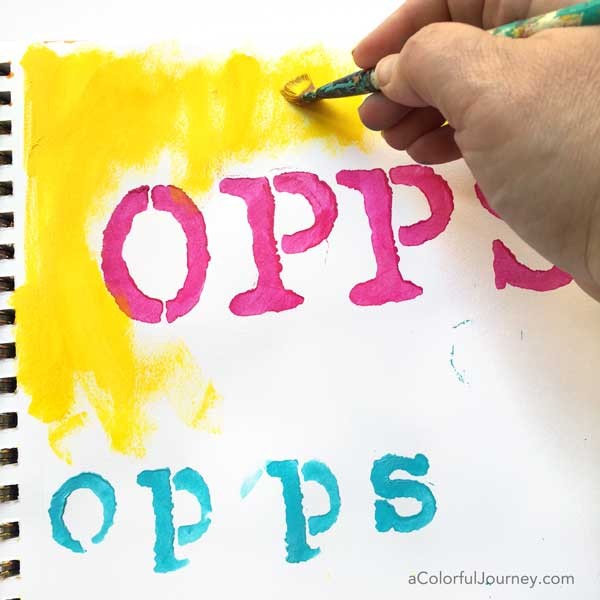 Now, let's add another level of fun for him… I don't process what I hear very well especially without a visual, so it was almost like the Abbott and Costello "Who's on First" routine.  The poor guy earned his pay dealing with me.  I actually think I frustrated him!  It was like a college professor trying to explain a complex concept to a kindergartner lol!
So how did I capture that chaos in my journal?  I let the colors fly!  Scribble journaling, splattering, just let myself loose to play and all my patience issues faded away and I was able to wait for the server migration…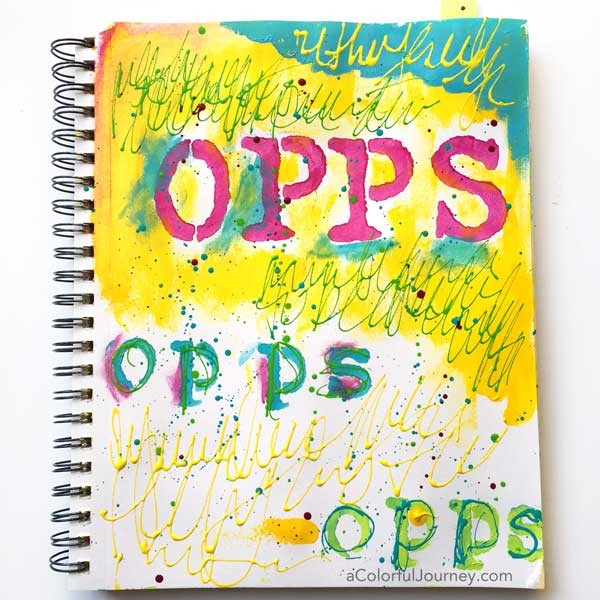 The good news is all seems well and there is more speed to handle all the traffic so it makes the blog and my workshops load even faster!  If you want early access to my newest free workshop, Permission to Play, get signed up for my newsletter.  The link goes out this Sunday afternoon.