Scooping up and tossing this pile of leftover bits from a gel print project entertained me for longer than I want to admit. And it inspired a bit of play in my art journal! I'm not a patient person, so check out how I got these all glued down the easy way.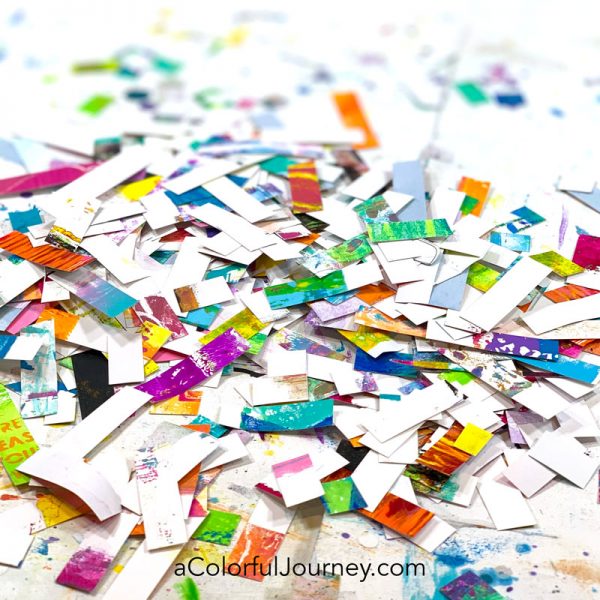 This could have been tedious to glue each piece of paper down, but I decided to go for the fast way, by slathering it with glue and the tossing the confetti on there. Words don't do it justice, so be sure to check it out in the video.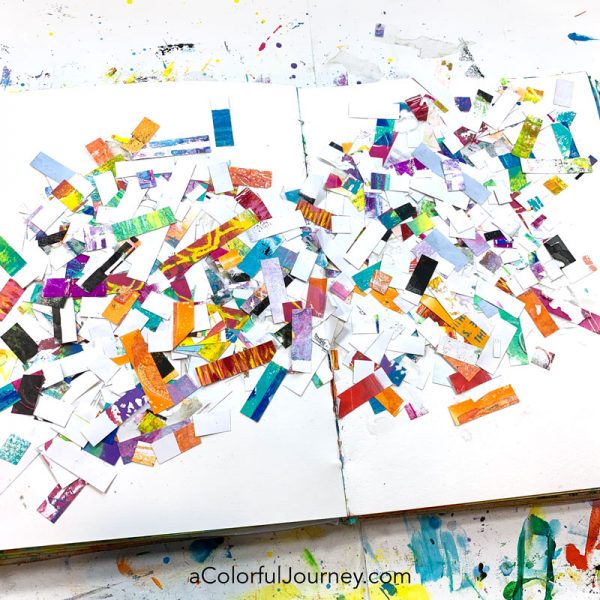 Once the glue had dried, all that white space around the edges were painted. I actually entertained the idea of carefully painting around each piece of white paper. I let that idea go quickly because I had a better idea. And I'm just not that patient.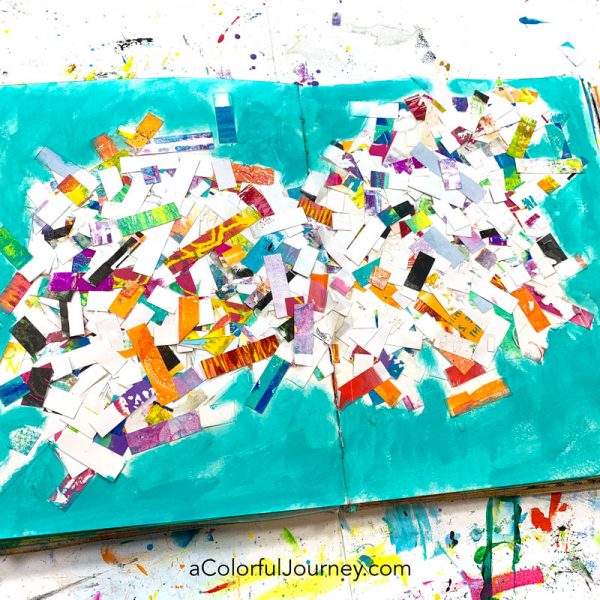 Those white areas are the backsides of the gel printed scraps. That means naked paper that is easy to journal on with any pen.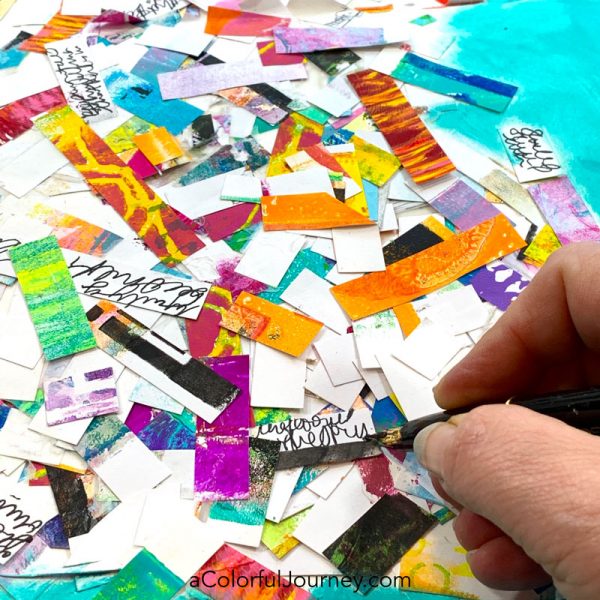 To create the title for the page, I wanted the word surprise but the stencil, Feelings and Emotions 2, had the word surprised. By simply covering up the d, I magically had the word I wanted.
I designed them this way to give you a lot of flexibility when using any of the stencils in the Feelings and Emotions collection (there are 3 of them)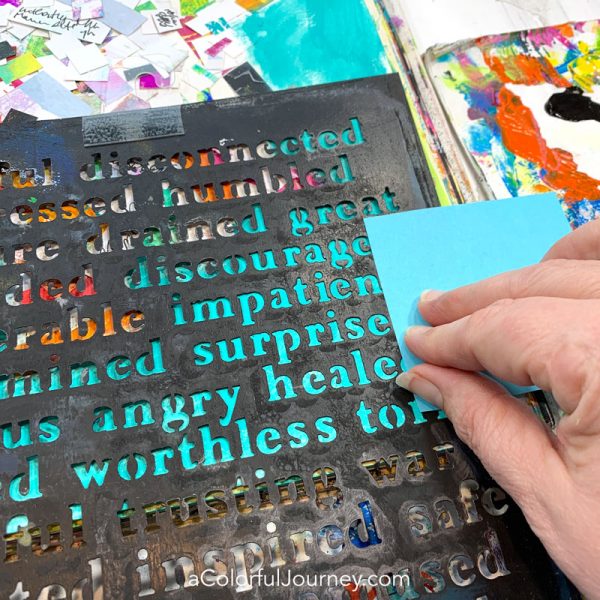 Art journals are a great place to have fun so if you've ever got a bunch of little bits of leftovers on your counter, let go and toss them onto your page!
If you want more ways to have fun and let loose in an art journal check out my free workshop, Permission to Play.