You can use household items to make tools for your Gel Press plate. Today, I'm using toothpicks to solve a problem. I love writing on colorful papers, but I need lines on there if I have any hope of keeping the writing close to straight. So a few toothpicks and cardboard but along with these prints there is also the clean up prints!
What pen did I use to write on it? An inexpensive pen that has held up extremely well to writing on paint. At the time of publishing this, it was about $3 for 8 pens!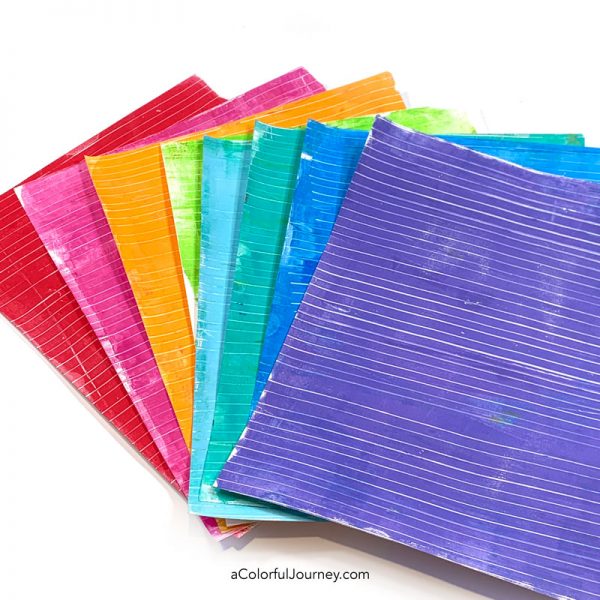 Along with the lined papers, there were also the clean up prints! So be sure to check out the video to see how these build up layer by layer!
Want to more about gel printing? I've got a page of resources to help you here!