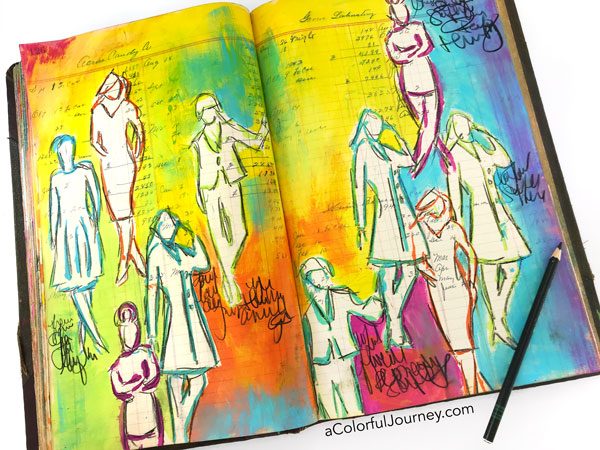 It was the end of the day and I had a ton of paint left on my palette. At this point in the day, thinking was a challenge but I couldn't waste that paint. So I grabbed a couple of stencils and started making O.O.P.S.ies…Outstanding Opportunities Presenting Suddenly! Things got sketchy in my art journal that is!
Watch Stenciling Sketchy Women on YouTube.
Stencils Used: Sketchy Women with Class and Sketchy Women with Attitude
Since my paint brushes were already loaded with paint, I used them to stencil the women.  It is not the most precise way to stencil at all!  Careful stenciling means going in an up and down motion, didn't do that….Careful stenciling means using as little paint as necessary…didn't do that either!
By the end of the play, these imperfections (or O.O.P.S.ies) became a part of the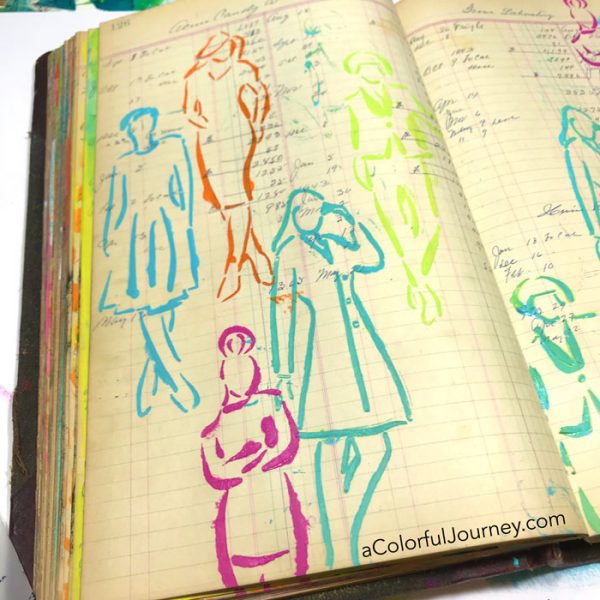 There was a lot of paint leftover that I was bound and determined to use up so I painted the background.  This felt like serious thinking to me, of course figuring out my name felt like serious thinking…it had been a long day.  I had to fill in with color but not put the a color next to a woman stenciled in that same color.
I also realized that big wide paint brushes don't do detail work precisely. O.O.P.S.  And that orange woman, she was placed in a rather awkward position.  O.O.P.S. Noticing the O.O.P.S. trend here?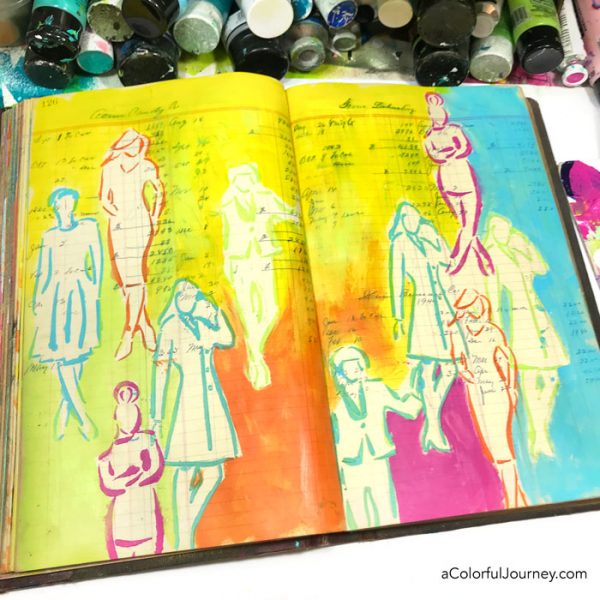 These are sketchy women, so I made them very sketchy by adding a layer of sketching to them.  I could have used one of a zillion kinds of pens to do this but since the paint was still damp, I chose the Stabilo pencil.  I didn't want to ruin a pen. With all the O.O.P.S.ies I had been having, a pen would have been in serious danger.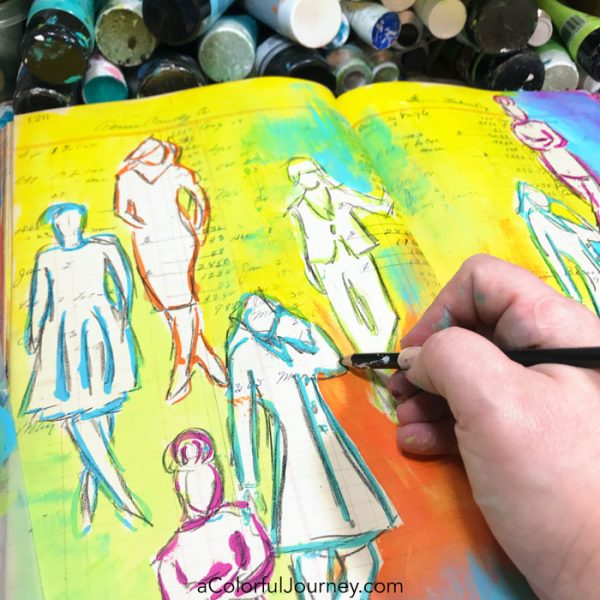 What profound thoughts did I scribble journal here? Whatever was rattling around in my scattered mind at the time.  At this point in the day, knowing my own name was a bonus.  Haven't we all had days like that?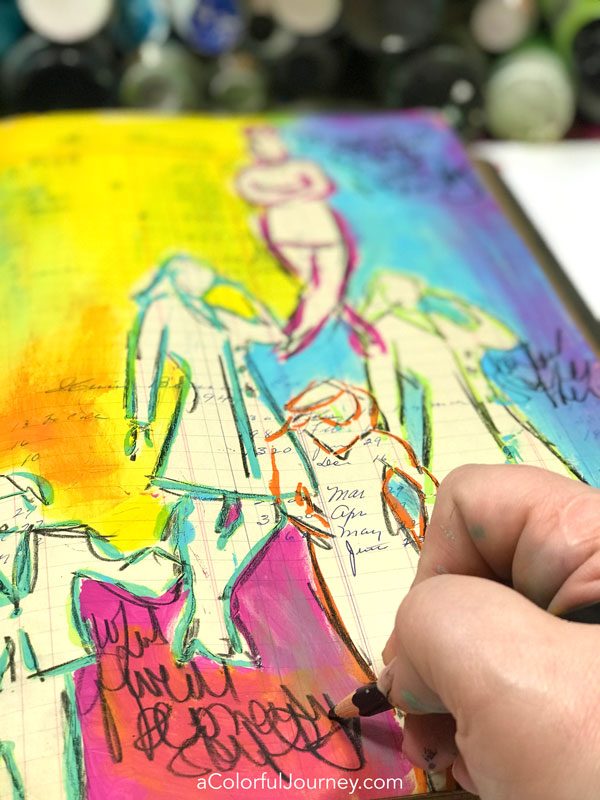 Here are the supplies I used. Some of these links are affiliate links which means I get a small percentage. It doesn't cost you anything extra and it helps keep the free tutorials coming!