Take a gel print and fuse it into fabric? You can with sublimation paint by Artesprix and a Gel Press plate! The image isn't painted onto the pencil bag, it's permanently fused into the fabric! The very fancy pattern making tool I'm using to create the print is a dryer vent from the hardware store.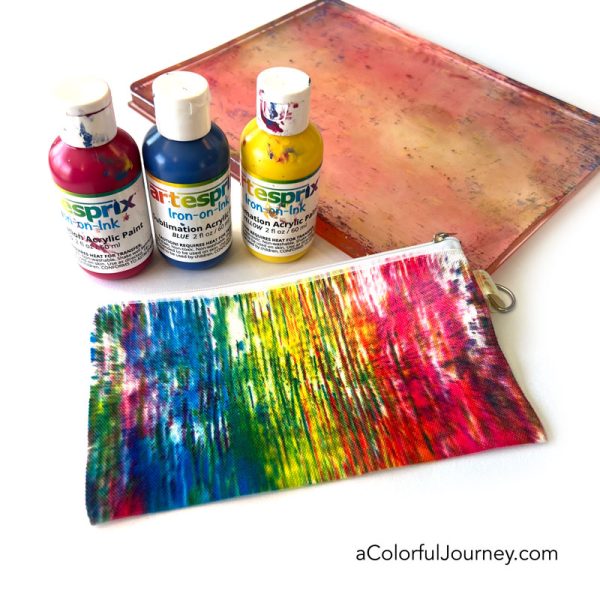 The red paint did stain my gel plate but it is just cosmetic. It has zero impact on how the plate works and the red staining doesn't show up in future prints.
Once the heat is applied, the paint becomes wonderfully vibrant, as you can see below. BUT before the heat, the paint looks dull.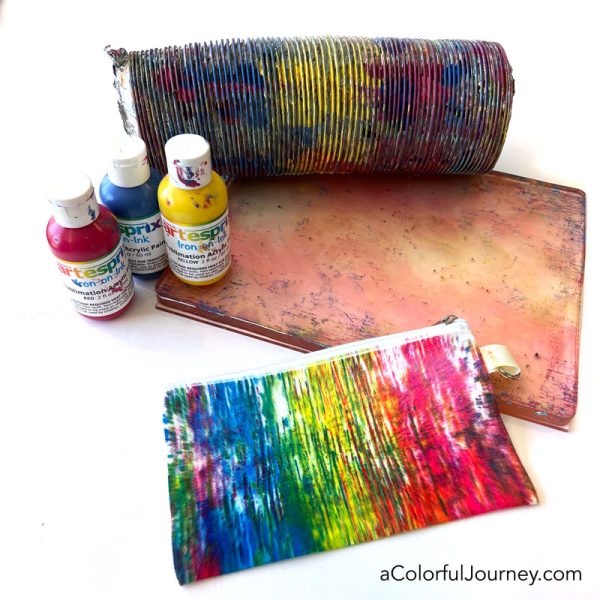 I've also go another video using a gel plate for sublimation making metal magnets so you can see a different way that I use a Gel Press plate with the paints!
Here are the supplies used. Some of these links may be affiliate links which means I get a small percentage and it doesn't cost you anything extra! And you get a really good feeling knowing that you are helping keep the free tutorials coming!