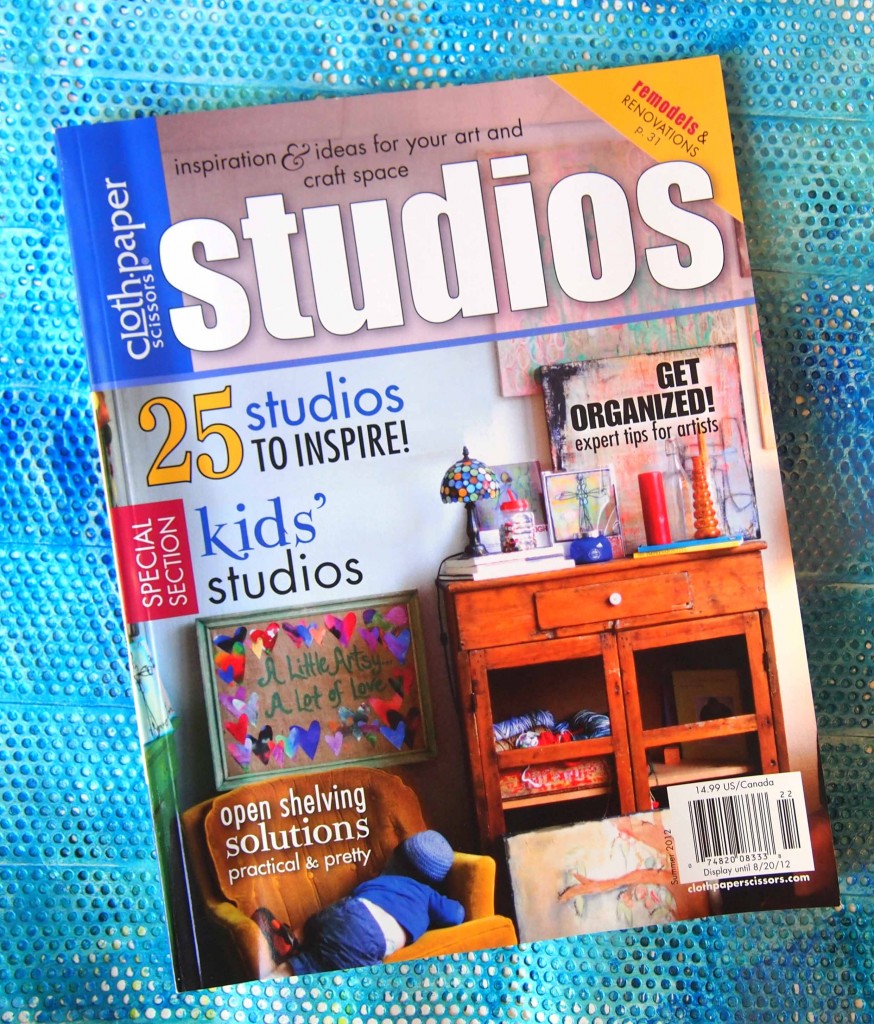 I am a bit biased but page 120 is my favorite in the summer 2012 issue of Studios. Why? Because it is my studio!
But I have a confession- I must unburden my soul to all my friends from  Creative Every Day and Inspire Me Monday.  My studio never looks that clean unless it is being photographed for Studios.  Right now there are little bits of paper on the floor, spray ink on the counters, 15 tubes of paint are out, there is a stack of paper I am being inspired by,  stamps,  stencils, Portfolio crayons, well, I could keep going but I think you get the idea- it's a mess.  The kind of mess that makes me happy.
Giveaways make me happy too!  Have you entered my giveaway yet?   I've got 3 vintage stencils ready to be covered in paint and ink.  Just click here and leave a comment by Friday to be entered!