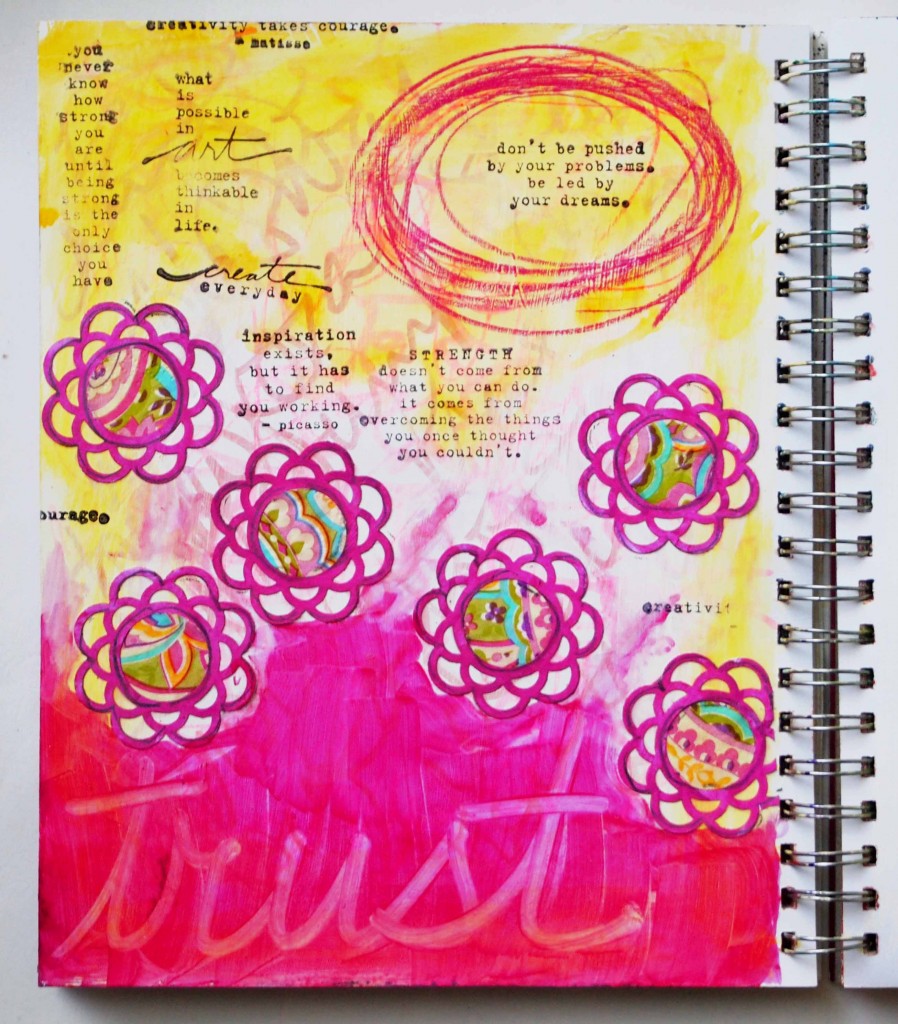 Strawberry and lemonade ice cream was the inspiration behind this week's Summer of Color fun!  Yet again this week I was stumped as to what to do so I turned off my brain and let the colors take me on a journey.
About half way through the process I picked up my new stamps from Donna Downey and I couldn't just pick one to stamp on my page- so I picked many.  I had been stuck and just reading the quotes moved me forward.  Thanks Donna!
This page is how I keep from being frozen by a blank page- when I colored my punched shapes with paint I did it on another journal page. When I stamped the word stamps to make sure I had them facing the correct way or to clean off the stamp I added it randomly around.  No idea where this will go but why waste paint or ink.  It will probably be buried under many layers but now I have a place to start on that journal page.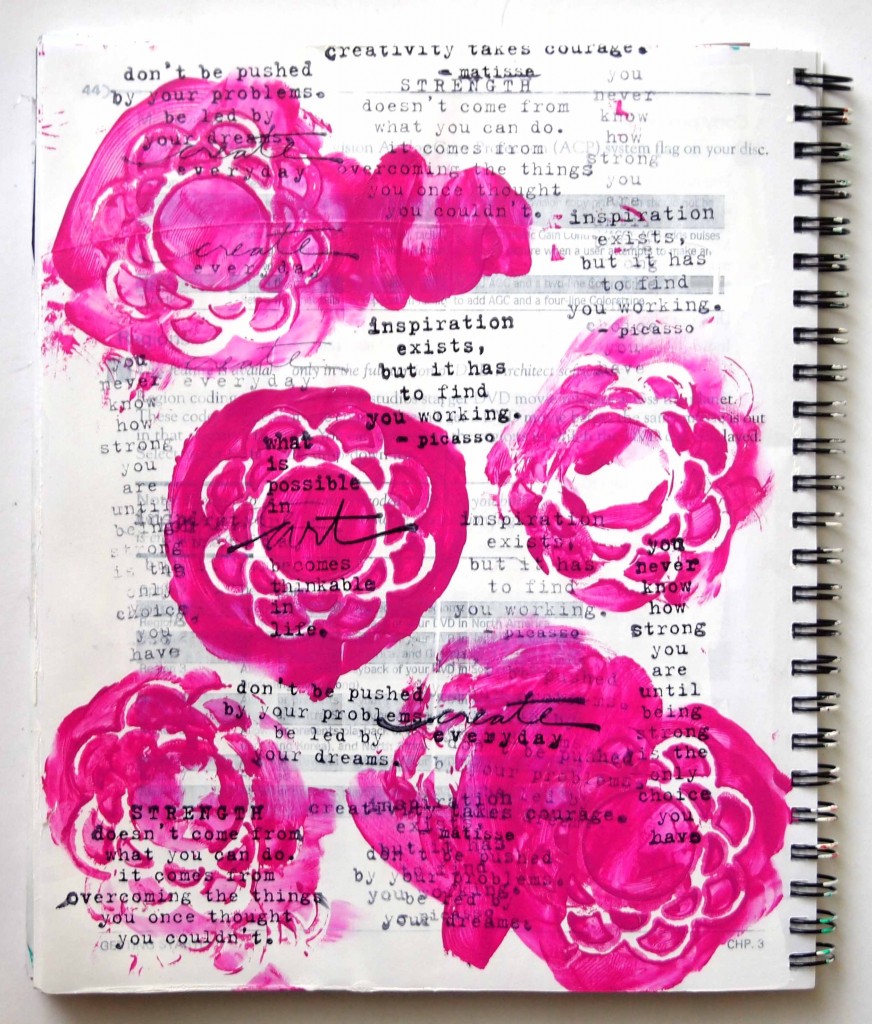 There is such an abundance of ways to start the week with creativity on the web!  Stop on by Creative Every Day, Inspire Me Monday, Art Journal Every Day, and The Summer of Color for loads of artistic goodness!