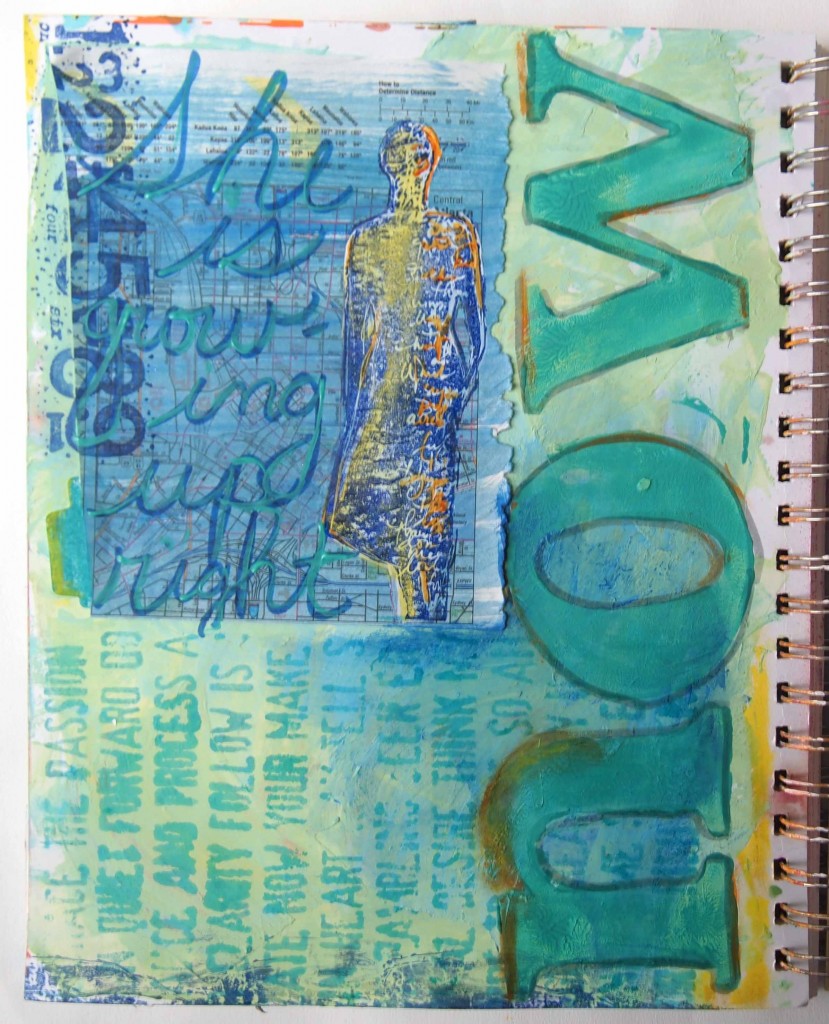 I looked at my girls today and realized that they are growing up and I like who they are becoming.  They are growing up right and right now.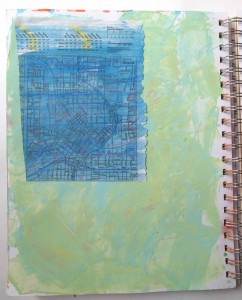 A background made of paint &   a scrap of inked map glued on long ago.  This was a forgotten background until I was sparked today to use it.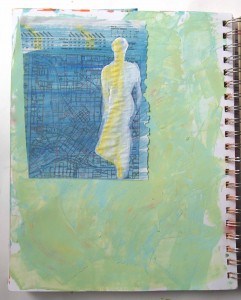 I wanted to use Dina Wakely's stamp but the base was too dark- no problem- just a bit of gesso and yellow paint to lighten it up.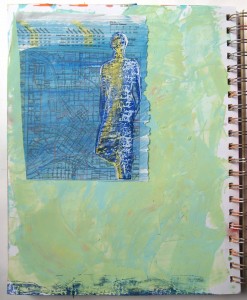 Dina's stamp in blue Brilliance ink.  The touch of blue at the bottom of the page is where I cleaned the stamp off.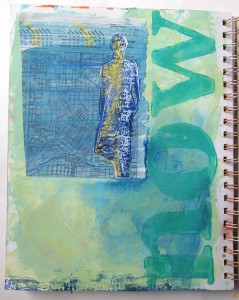 Giant foam letter stamps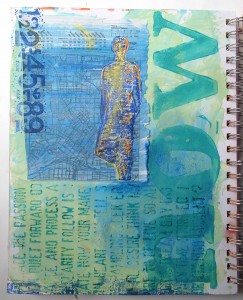 The text is a full sheet of rubber by Invoke Arts called Collage Words.  I used Distress ink so that I could easily rub it off the n in now with a wet q tip.  The numbers are a stamp by Stampers Anonymous.
I painted with a bit of orange inks to highlight the writing on the stamped image.
Grey Pitt pen to outline the letters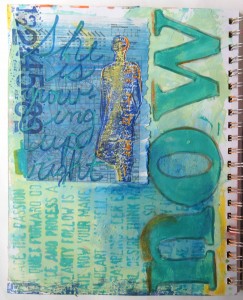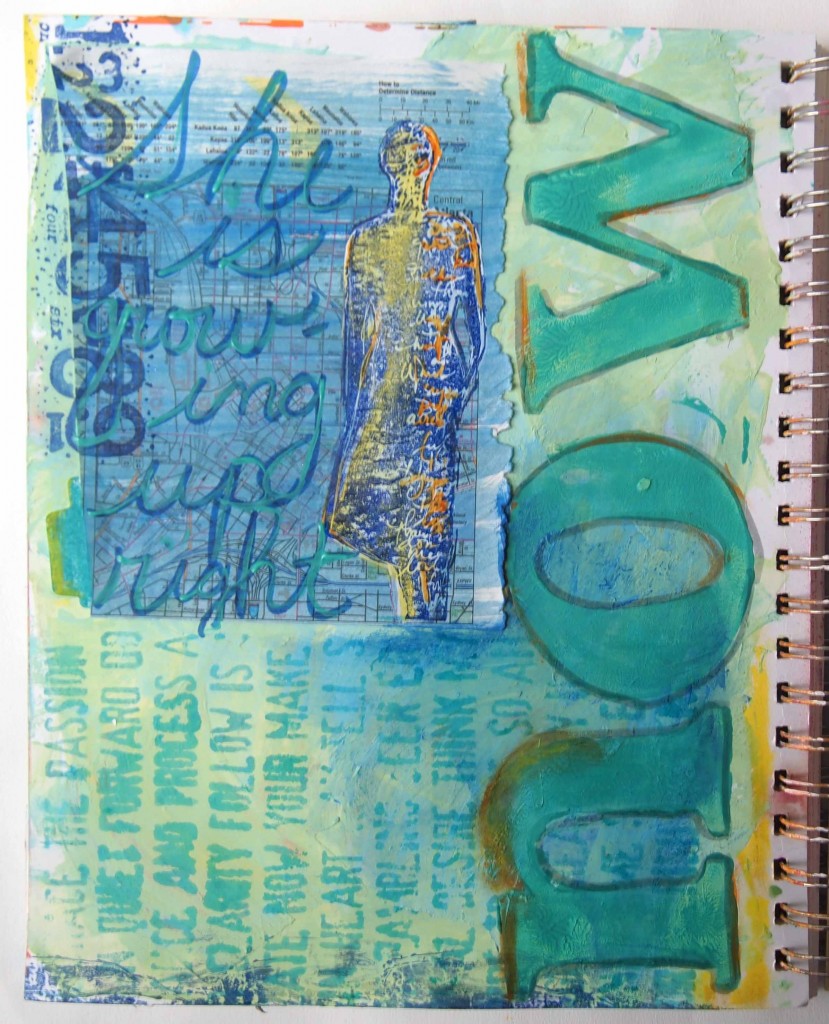 2 colors of paint for the journaling (this helped me get over my dislike of my handwriting)
There is lots of great art over at Paint Party Friday!  Stop by if you get a chance!