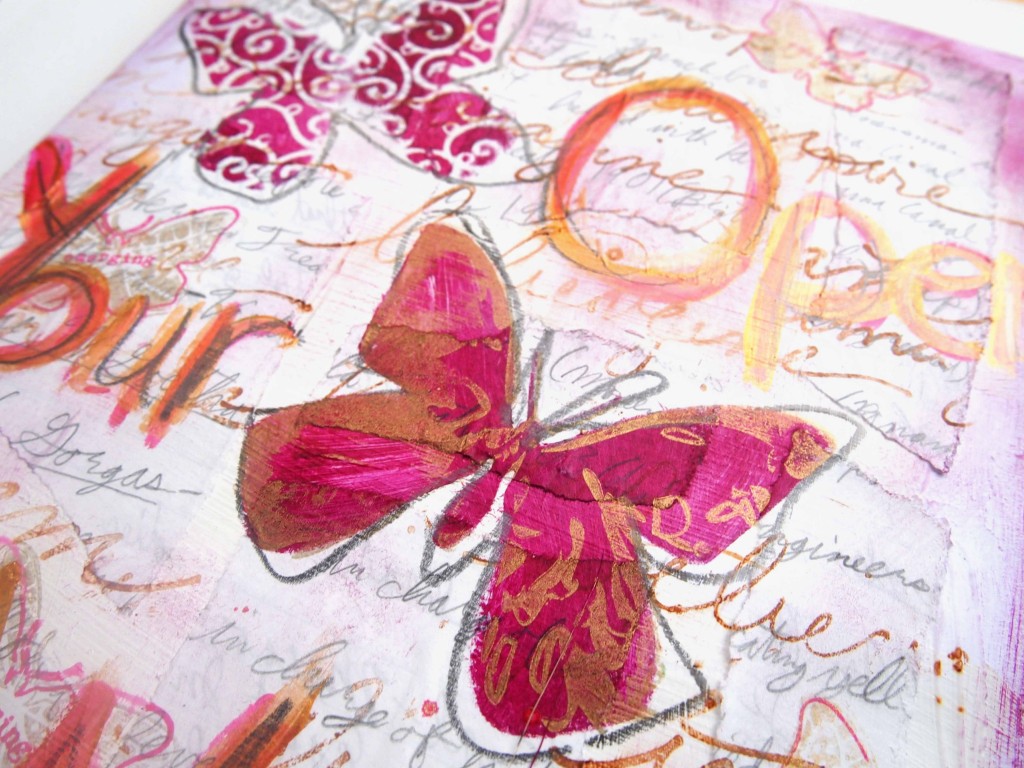 The colors this week for the Summer of Color threw me for a loop.  I don't use browns very often so baseball nut colors of  raspberry and brown stumped me.
To get moving on it I decided to stop thinking and just do.  I wish I could tell you that I carefully planned out using my daughter's homework, the butterflies, and the word stamps but no.   The truth is I just bought the word stamps from Donna Downey and I wanted to play with them.  I had the butterfly stencil and coordinating stamps from Julie Balzer still on my counter from when I was playing with them on another journal page.  It was serendipity and I even managed to make brown a bit more my style by using golds for the cashew color!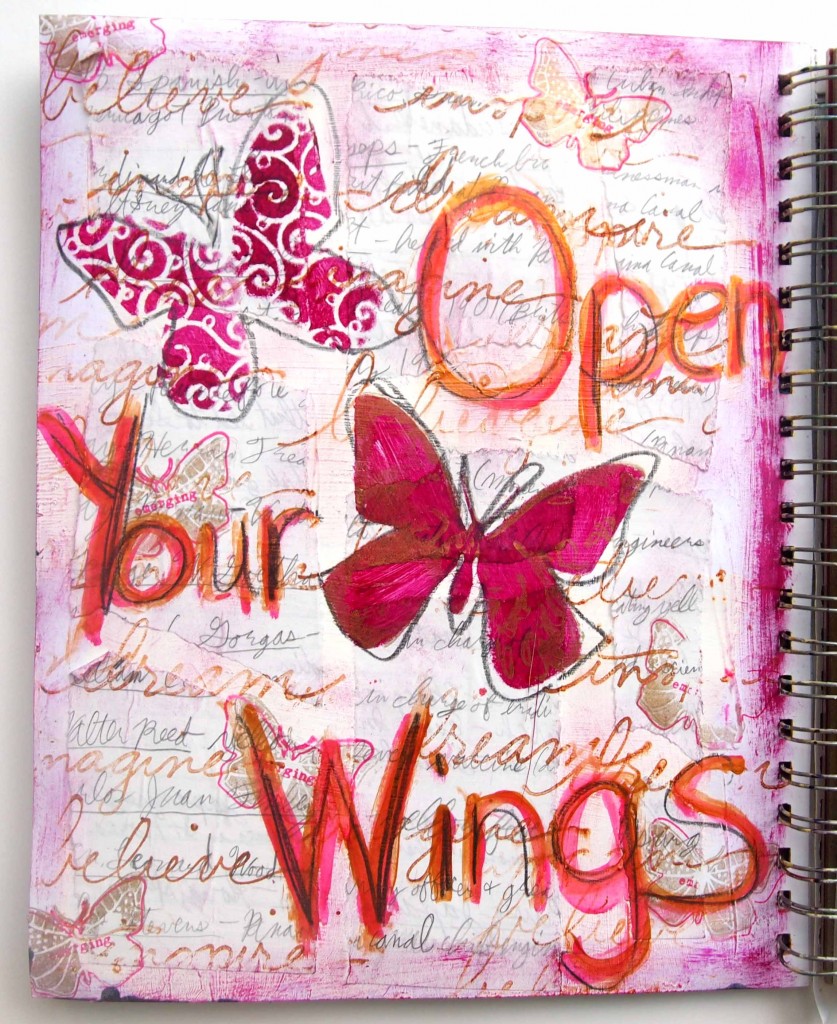 My world is so full of wonderful art right now!  There are great posts over at Creative Every Day, Inspire Me Monday, Art Journal Every Day, and the Summer of Color!  When you have a moment, stop on by!