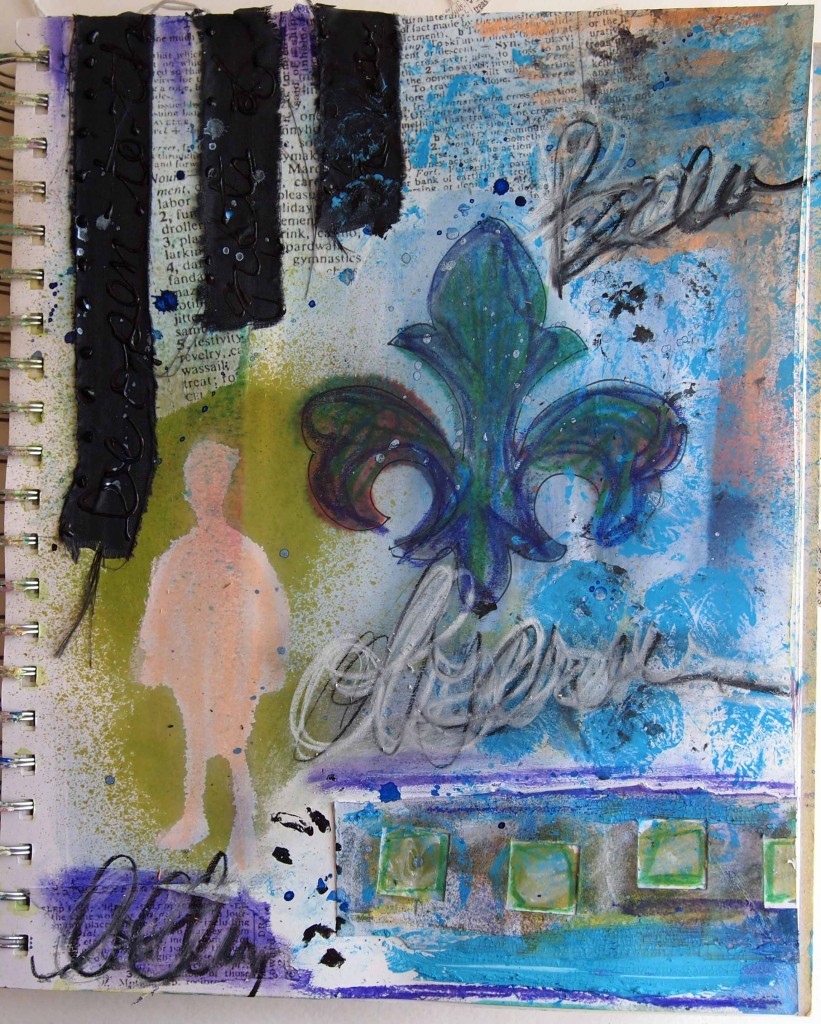 The little person, looking all befuddled to me, jumped out at me when I was flipping through my journal looking for a spark to start a page.   I am usually a type A kind of person (which serves me well in many many areas of my life), but in my art I find my type A-ness does not serve me well so  I am learning to be led by the moment instead of a "plan". While letting the moment guide me I learned a valuable lesson…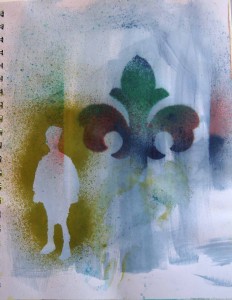 When I am using stencils I often have ample ink left on a stencil so I use it randomly in another journal.  After a few of these I have the beginnings of a journal page. I love the serendipity of it.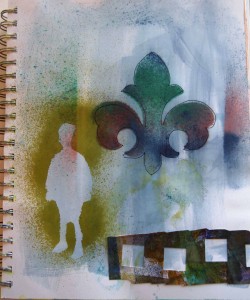 Added a leftover bit with squares punched into it- just looking at general composition at this point.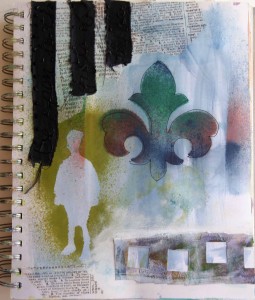 Added some Tim Holtz tissue wrap and strips of black fabric.  Put white over the paper strip to lighten it up a bit.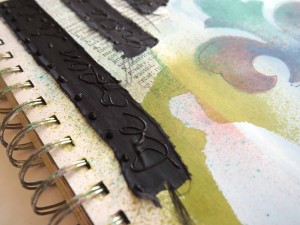 Wrote on the fabric with black dimensional fabric paint.  It added great texture but didn't show up well in most of the photos.
Paint and splatters added here and there with a touch of scribbling on the fleur de lis.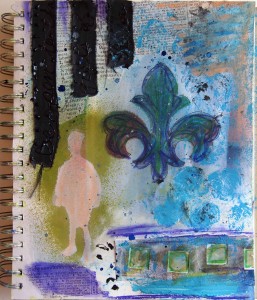 Peach and purple – I just had to add more colors! But it still needed something….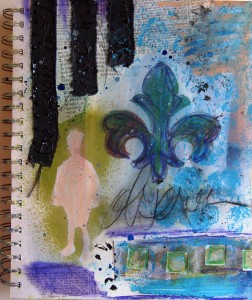 Text! It needed writing of some kind.  I tried messy writing and DID NOT LIKE IT. Oops!  (Foreshadowing of the lesson I learned…)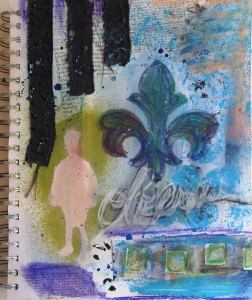 I used white to trace over it.  Actually like it now. Layers can fix anything!  The lesson – don't give up on it if you don't like it- simply  add more.  Just the black was yuck to me, but once I added another layer to it- it liked it!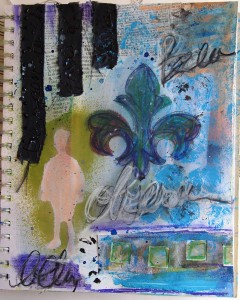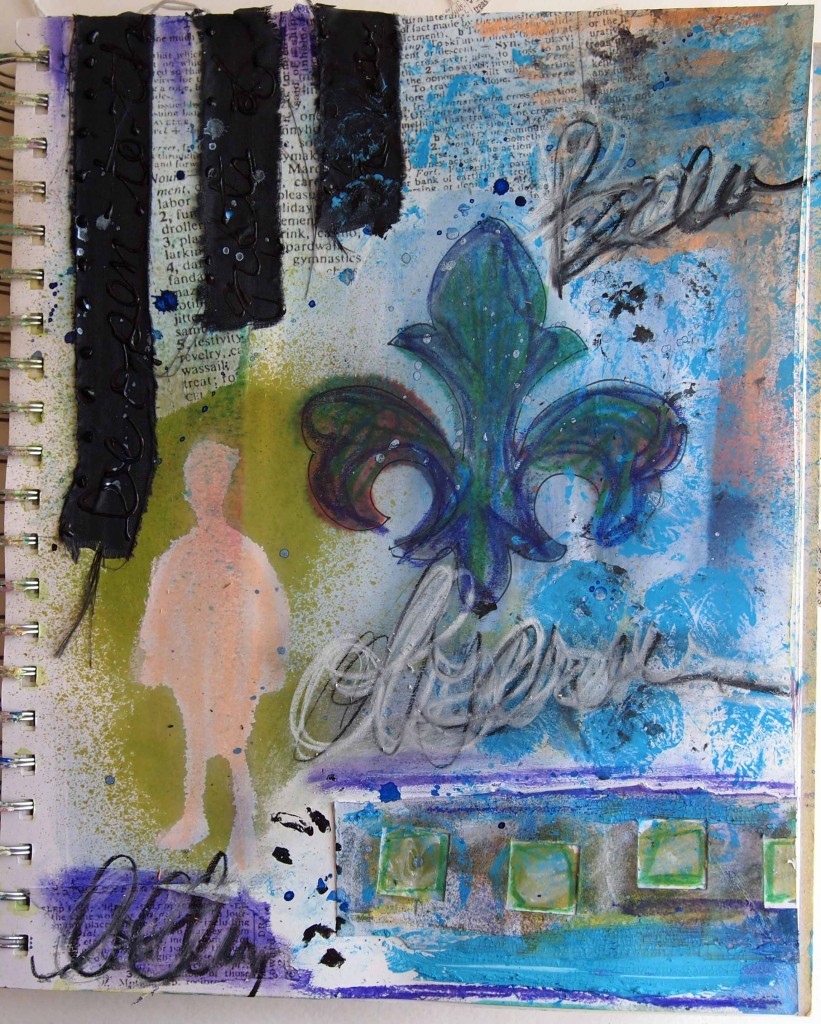 I liked it so much I added more writing in layers.  I must confess I don't know what the words were supposed to be and even when I do know the word I often misspell it by accident, so who knows what it really meant at the time…
Linking up to all my painty friends at Paint Party Friday & Art Journal Every Day.  If you have  a moment check out all the great posts- they are full of amazing art and creativity!