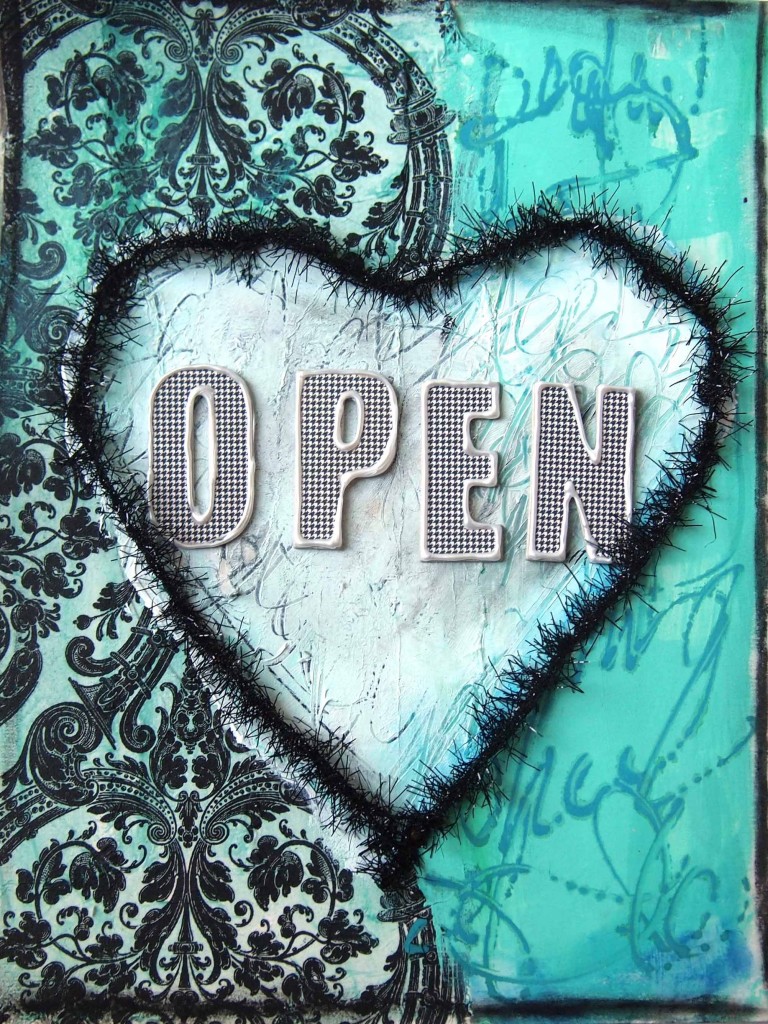 I have been making all sorts of changes in my life and change can be a bit intimidating and exhilarating all at the same time!  This was on my mind as I was making a journal page for this week's mint chocolate chip Summer of Color challenge.  A huge reminder to me to keep my heart open to where these changes are taking me!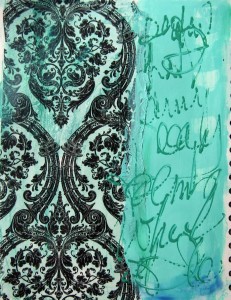 Leftover napkin remnants glued on part of the page and paint/glaze added to the whole thing.
Scribble writing with old reinkers.  It made it messy and runny without trying!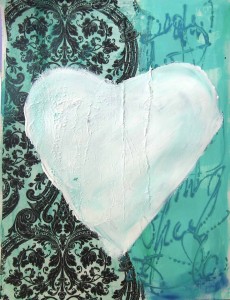 Acrylic paint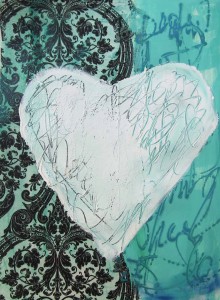 Scratching in the wet paint for added texture.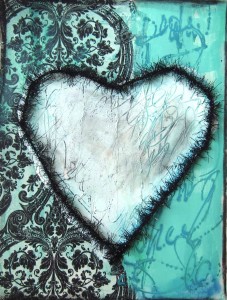 Tinsel edging the heart (I stitched it down because it resisted the glue idea).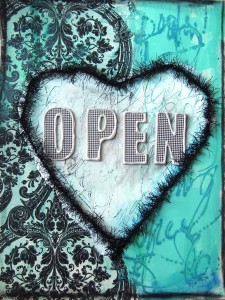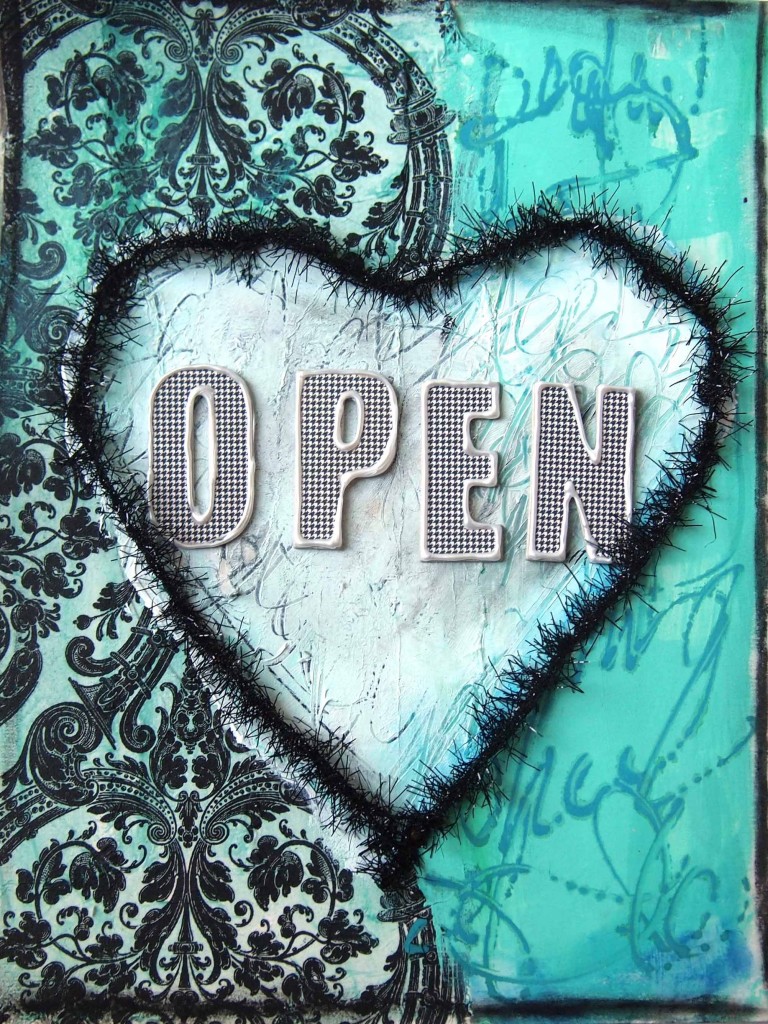 The letters were cream colored on the edge so a bit of liquid pearls to the rescue!  It fixed the color and added more texture.  I am on a serious texture kick right now!