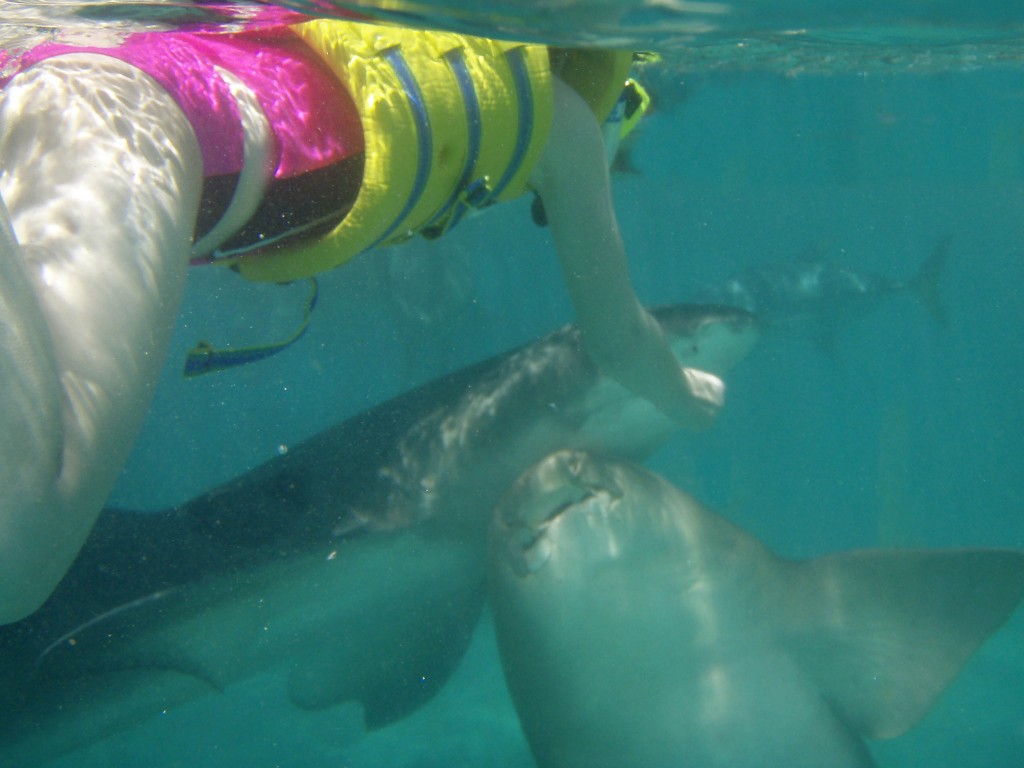 How often do you get to hand feed sharks with teeth while swimming with your 9 year old? My oldest refused to get in the water.   She never regretted that decision!
Granted these aren't Great Whites, but when you are in the water with them they look a lot bigger…They were very interested in eating the fish in our hands.  So were the stingrays, but they are much more polite and gentle…I was bitten and blood was drawn while we were feeding the sharks. Not too much blood, but enough to make me fuss.  Oh, you probably think the shark bit me.  No, it was a pelican who thought my shiny water camera was a fish.  It really hurt- but I kept my camera!
I've finished my virtual vacation and now it's time for the giveaway!  I was thrilled to have so  many friends join me on vacation!  Congratulations to       Paula from Buenos Aires- just send me your address acolorfuljourney at gmail dot com).
Confession time- there was a plexiglass wall between the sharks and us.  We fed them through the holes and we were very careful not to put any fingers in those holes!