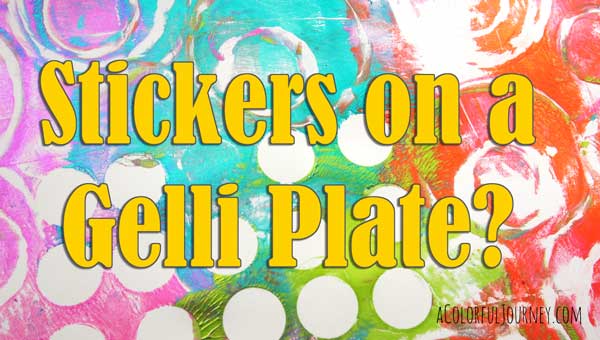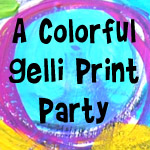 Did you know you can put stickers on a Gelli Plate?  For this month's Colorful Gelli Print Party it's all about stickers, shimmering paints, and circles!
I don't waste a drop of paint- especially this incredible paint (can you tell I am in love?).  In the video, you'll see how I add some layers to an art journal page as I'm playing too.
Watch Stickers on a Gelli Plate on YouTube.
Here's the Colorful Gelli Print Party where I create and play with the glue topped lids I mention in the video.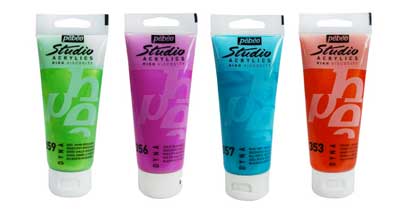 Here are the Pebeo colors I used, available on Amazon, but they are cheaper here.   I used colors 353, 356, 357, and 359 in the video.  A big thanks to Maria McGuire who introduced me to these amazing tubes of vibrant  iridescent goodness!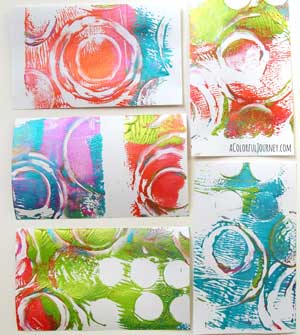 Grabbing random bits of the pattern creates a great place to start doodling.  Can you guess what I did with these…well, no need to guess because I've shared them over in the Colorful Playground community on Google+.  Check out my Gelli print play as well as the prints shared by other creatives!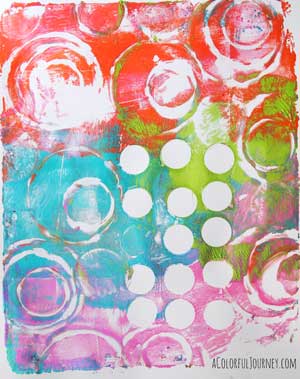 Love the contrast of the shimmering paints against the matte of the cardstock.
If you're new to the Gelli Plate and want to confidently make Gelli Prints check out my latest workshop, One Pull Wonders!