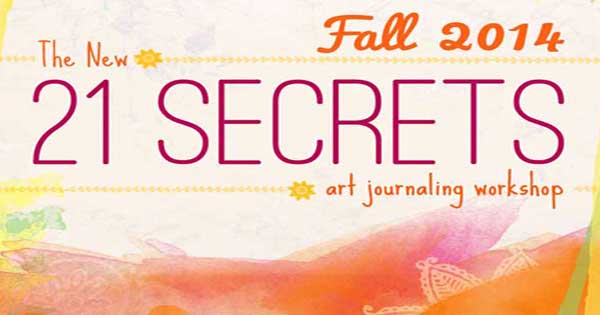 Jumping up and down with excitement because of 21 Secrets.   On this Wednesday, 21 Secrets Fall will be hitting inboxes all over the world!
And I'm giving 2 spots away today!  One spots goes to Jenn Henrichs ,a randomly chosen commenter from this blog post.  Another spot is going to a randomly chosen newsletter subscriber! That name will be picked right before my newsletter goes out this afternoon!  So, keep your eyes out for the newsletter to see if you've won!
Want to know more about 21 Secrets?  All the details are here!
Wednesday isn't that far away for the start of 21 Secrets Fall, but if you are like me, you don't like to wait.  And thanks to Connie Hozvicka you don't! She's got a free art journaling workshop live right now on her blog!
*There is still time to get in on the giveaways from Play Dates!  But hurry – you only have until Oct. 2nd!