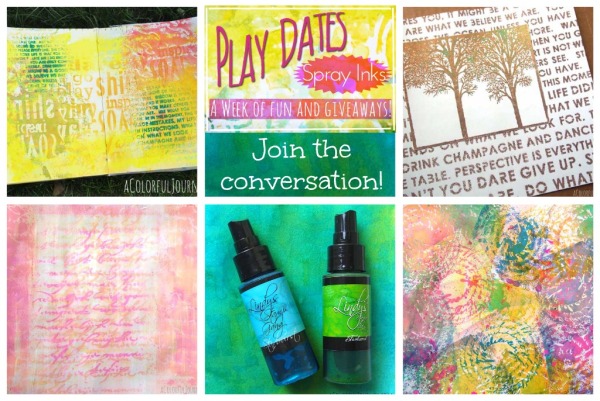 Hope you have enjoyed this week's play dates!  If you've missed any there is still time to join in!
There's a different giveaway on each day.  Be entered by the end of the day on Oct. 2nd to win. I'll announce the winners here on the blog on Oct. 3rd.
Play Dates are all about the conversation and it doesn't have to stop here!  Share your spray ink play over in the Google+ community.  Here are just some of my favorite comments from the week.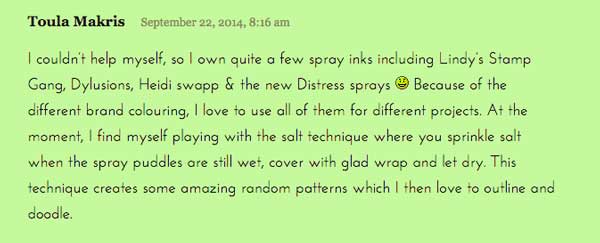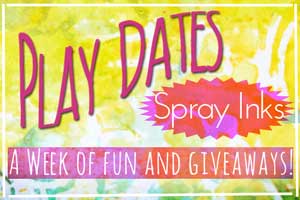 What supply would you like to have a conversation about for the next Play Date?  Let me know in the comments!