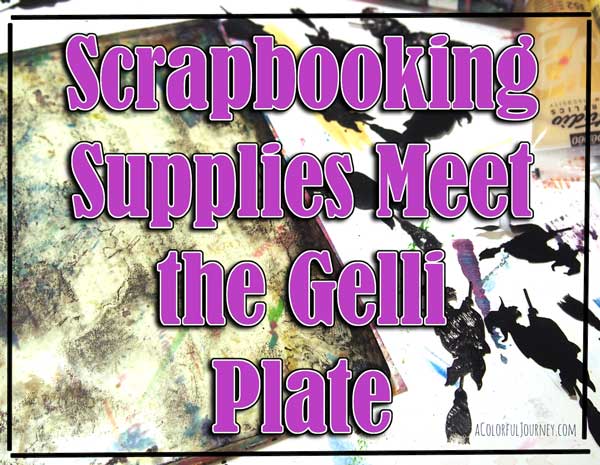 This isn't my brightest logic.  I've got a huge box of Mrs. Grossman stickers that I love from my avid scrapbooking days.  Love them so much I don't use them.  That is all changing thanks to this month's Colorful Gelli Print Party!   I am facing that not so logical logic and getting those stickers to use on the Gelli Plate!
Be sure to watch the very last ghost print that I get.  You  might be able to relate the feeling that I had…and it's not what you expect.
Watch  Using up old scrapbooking stickers on the Gelli Plate on YouTube.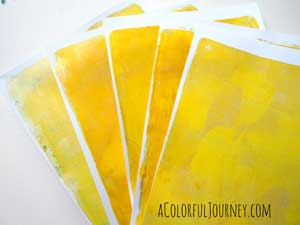 The prints started with yellow Gelli printed papers  from another play session.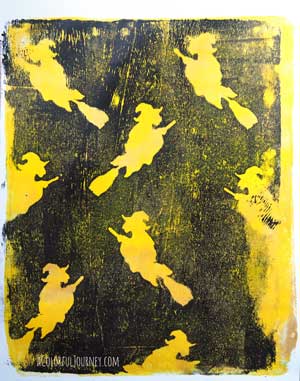 I had plenty of these witches so I was free to experiment with them.  This is my favorite favorite print of them all!
After seeing the prints, I am feeling the urge to make a Halloween card.  Come back next week to see what it becomes!
Supplies Used:
Gelli Plate
Mrs. Grossman stickers