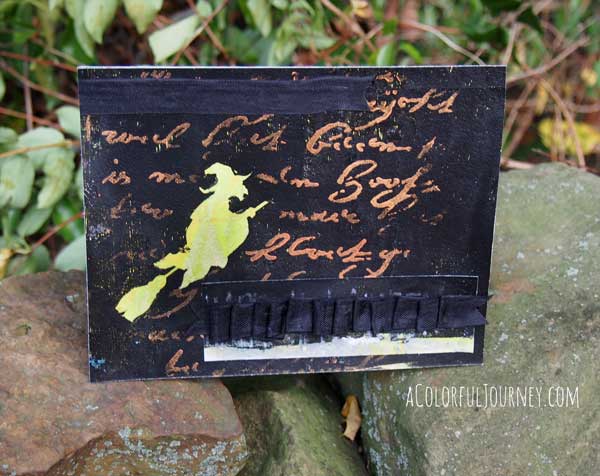 Turning this  Gelli print in to a card was supposed to be a quick and easy.  Then there was an Oops thanks to my handwriting.  Then another.
That probably doesn't surprise you one bit.  I make all sorts of mistakes, I mean Oopsies, as I play.  It didn't go as planned but every Oops was a opportunity that led me here.
Fair warning about this video:  I use some ribbon and I have not been certified as a bow and ribbon specialist so I just wing it and add more glue!
Watch Oops after Oops on a Gelli Printed Halloween Card  on YouTube.
You can see how I made the Gelli prints that I turned into this card in this video.
Mrs. Grossman's witch stickers from long long ago
double sided tape
glue stick