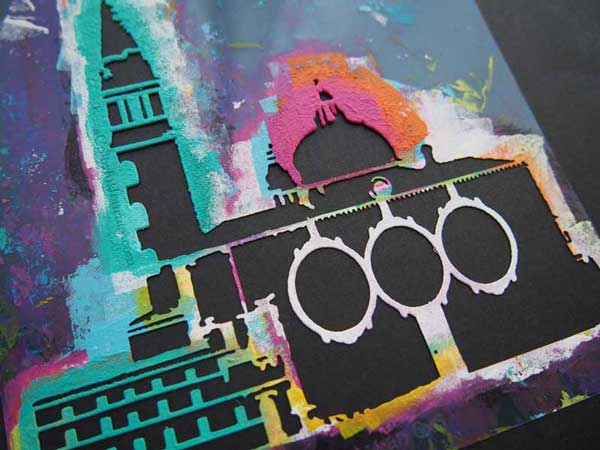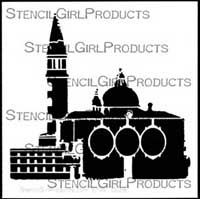 That Venetian stencil can do more than what you see!   Of course, it is awesome just as it is but it can be so much more than that!   There are wonderful elements inside these buildings that can be customized and transformed to fit your play.  Check out the video and I'll show you how!
Watch Using parts of stencil inspired by Venice  on YouTube.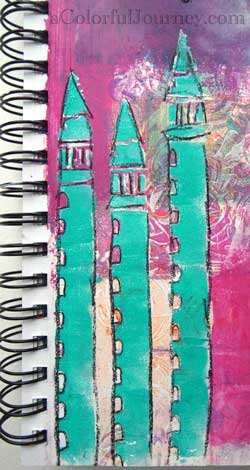 Make the towers as tall as you want.
Make as many towers as you want.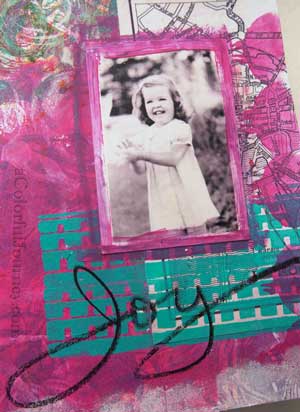 Add a stripe of color and pattern anywhere you want.
It most certainly can be as long as you want and as wide as you want!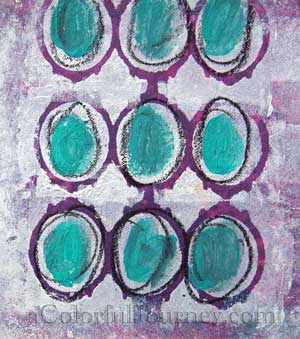 Stack the ovals on the stencil together for a whole new look!
And yes, there is no limit to how many ovals you can stencil so it can be whatever you need!
 Supplies Used
Marbles stencil (in making the Gelli print background of the art journal page)
Stabilo Pencil
Heavy bodied white acrylic paint
Click on the link to see Mary Beth Shaw's awesome free webinar that was mentioned in the video.