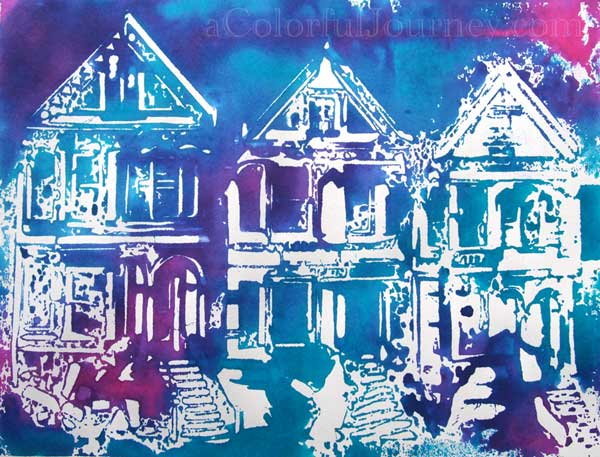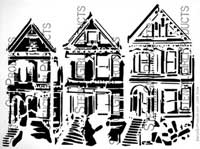 Spray inks have a mind of their own so I can never control exactly what will happen.  Letting go of that control allows me to get out of my own way and just play!
All the juicy spray inks run where they want to run, letting colors mix and mingle giving me a happy surprise every time I lift the stencil.
Stenciling and Spray Ink Technique Video
This quick video shows how I used the Trio of Houses stencil and Dylusion's spray inks along with a very special secret ingredient to get this look.  Okay, not a secret if I put it in a video…and if it comes right out of the sink….
Watch  Letting Go of Control with Spray Inks and a Stencil on YouTube.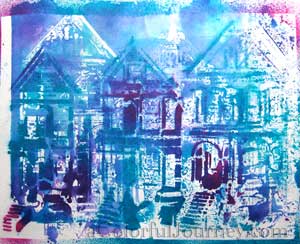 As a bonus, using up every last drop of ink gave me this wonderful mess that will become the background of an art journal page.
Supplies Used
Jumbo pad of paper (14×17)
Sharing with my friends at Paint Party Friday, Creative Every Day, and Art Journal Every Day.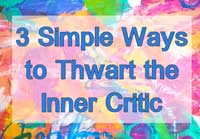 My newsletter is heading out in a few days to everyone signed up.  Not signed up yet?  Just click here to get signed up and get access to a free downloadable video and pdf showing you 3 simple ways to thwart that inner critic.