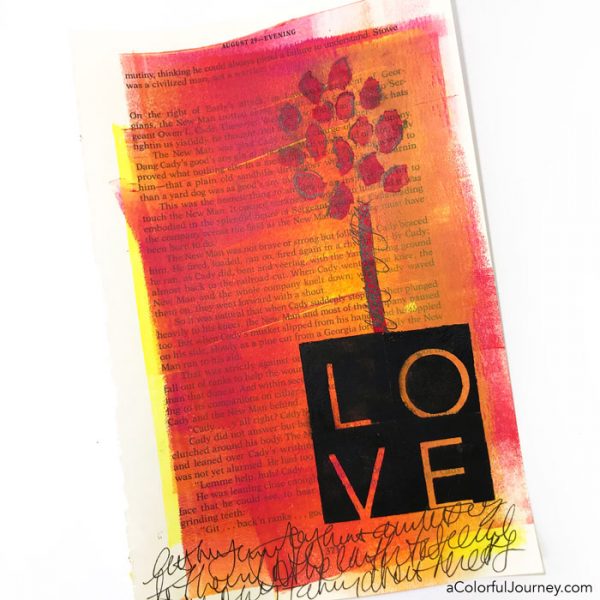 This stencil solved 2 problems for me.  One, how to get a word to perfectly coordinate with any background and my impatience when stenciling words when I want them precisely lined up.
***If you'd like to win this stencil (and 9 others) check out the giveaway***
Watch This stencil solved 2 problems for me on YouTube.
The play started with a paper from my gel printing stash.  This one happened to be book text used for cleaning my brayer.
After stenciling one letter, I use the painted edge to line up the next letter.  Words can go any way you want, in the traditional way or you can stack the letters, or wind them around to your heart's content.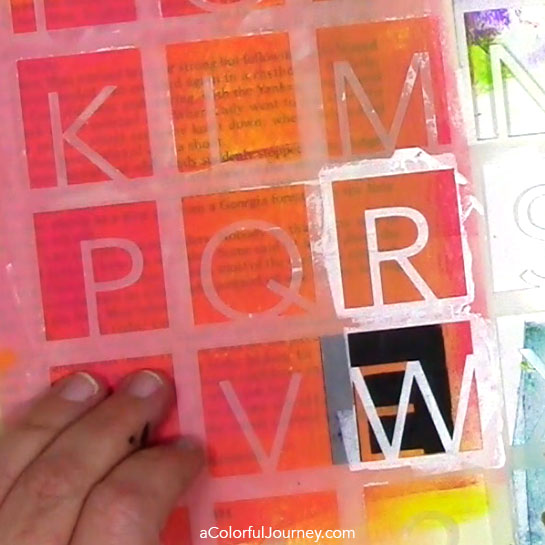 Love grows…trees apparently!  I added one of the trees from my Kandinksy's Garden stencil as if it was growing out of the word.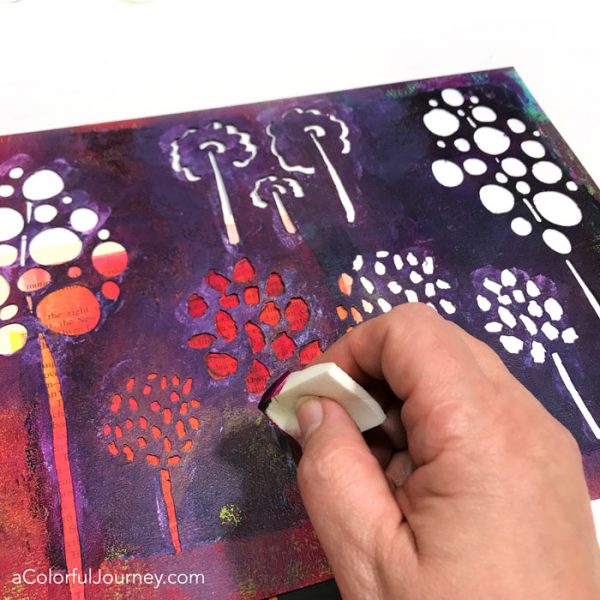 I often get asked if am I writing read words when I scribble journal or just scribbling.  They are actual words that I am thinking as I write but spelling, punctuation and penmanship are not important to me here.  What is important is that the feelings and thoughts get processed and embedded into the page.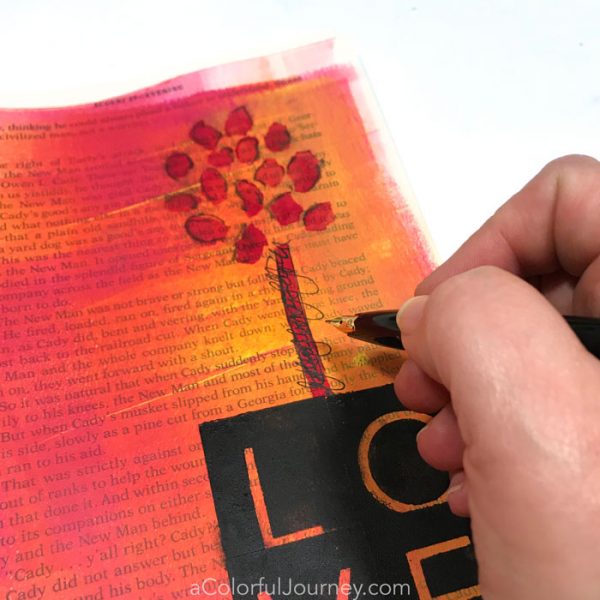 Here's another piece of art journaling using the stencil, but this time it was in a straight line.  The word emerge looks like I took my time to line up the letters.  I didn't. If you've seen much of my play, then you know how I am not a patient or precise person when I play.
The text also matches the background perfectly.  After all, it is the background showing through so zero searching for just the right color or pen.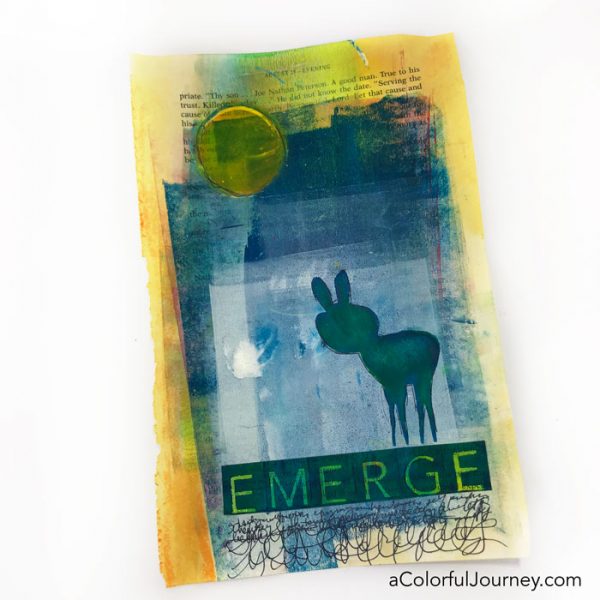 Here are the supplies I used. Some of these links are affiliate links which means I get a small percentage. It doesn't cost you anything extra and it helps keep the free tutorials coming!