These colorful creatures emerged from my rainbow play. It might look like I thought a lot about the pattern and the color, but I didn't.  I had a bit of help, thanks to using both the stencil and mask. How did that make it easy?  Check out the video!
***If you'd like to win this stencil (and 9 others) check out the giveaway***
Watch on How I use a stencil and mask on a colorful background YouTube.
Grabbing whatever color was nearby, I let myself play. No rules, no rights or wrongs, just color painted on with Dylusions paints, followed by dimensional lines and patterns with the Pico Embellishers.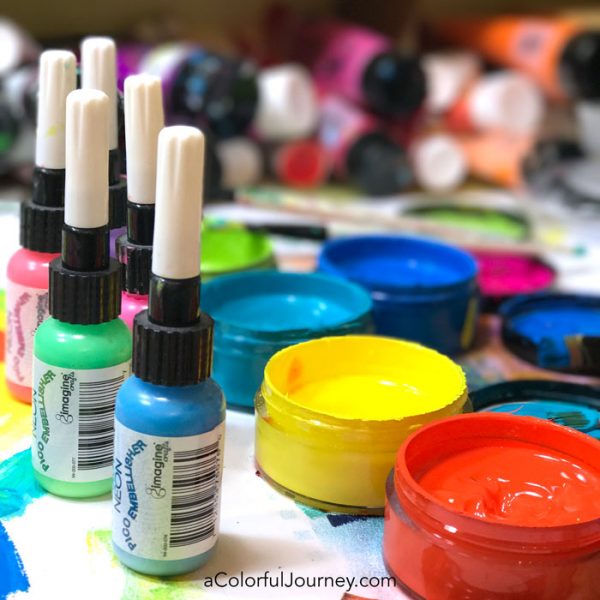 There was no planning as I added color, I was simply enjoying the process.  A fun piece of paper ready to reveal the silliness waiting within it.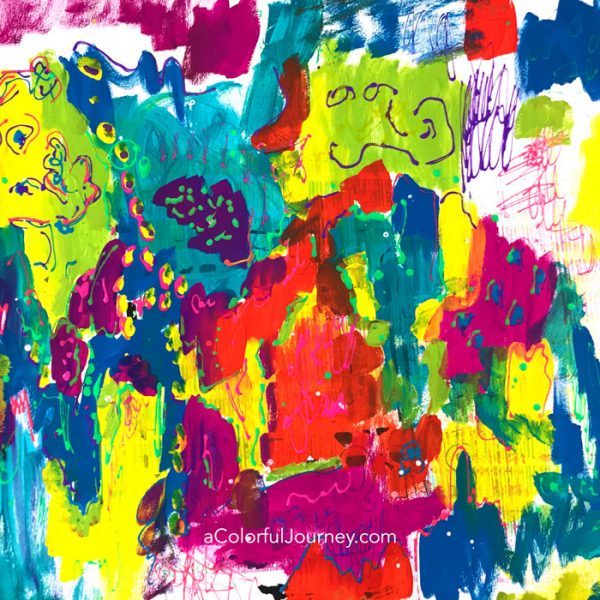 By using the stencil portion of Figments of Imagination (it comes with both the stencil and 7 masks), I was able to find interesting areas of color that fit each silly creature. This is what allowed me to get the eye in just the right place on this one.
Once I had found the spot, then I brought in the mask, with just a touch of tape on the back to hold it in place.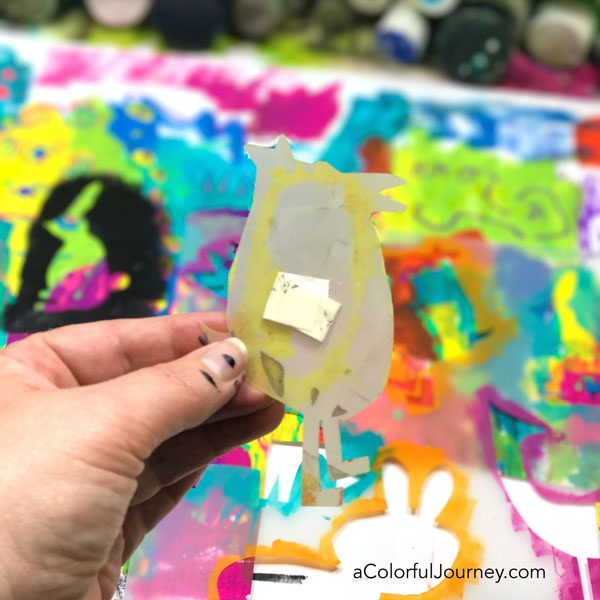 With a cosmetic sponge, black paint went all around the mask.  When stenciling, if you go in an up and down motion and use a small amount of paint or a thick paint, you won't have paint run under the stencil.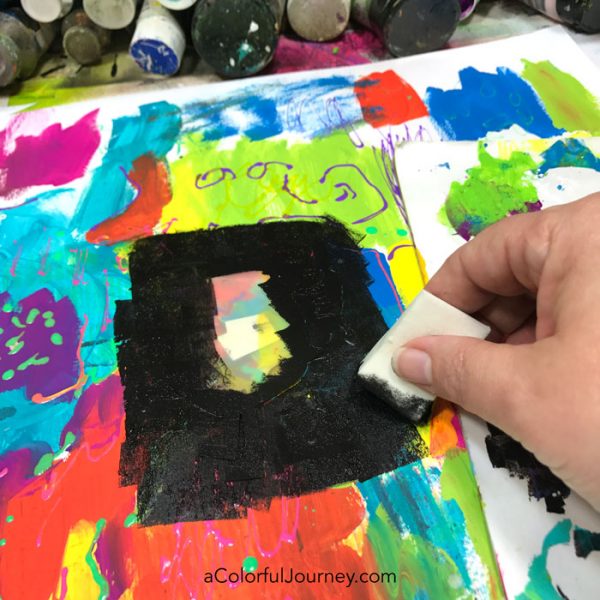 See the little green eye?  That detail adds so much to this silly thing and the only way I was able to get that in the right spot was by using the stencil to audition parts of the colorful background.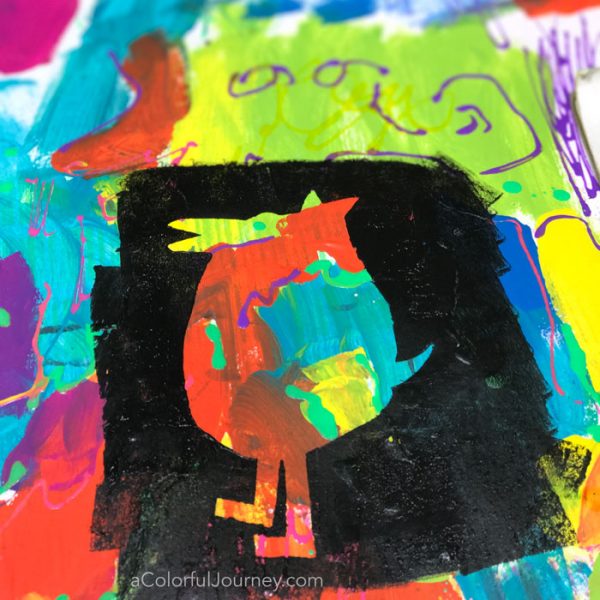 So here's the entire collection of imaginary friends.  The details like the yellow beak, the orange and green ears, the dot of yellow on the bunny's tail, the blue Batman type ears, and more were not due to careful planning.  They were because I was able to find those spots with the stencil and put the mask in that exact spot.
But nobody needs to know that secret but you and me…my non art friends think that I added each detail intentionally!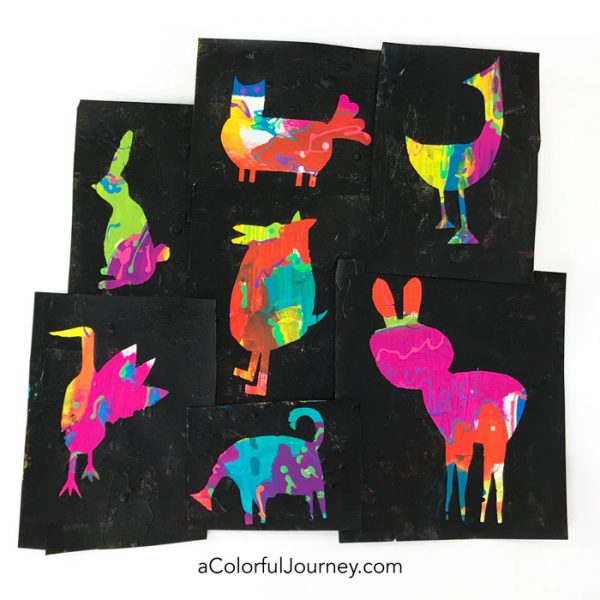 Here are the supplies I used. Some of these links are affiliate links which means I get a small percentage. It doesn't cost you anything extra and it helps keep the free tutorials coming!