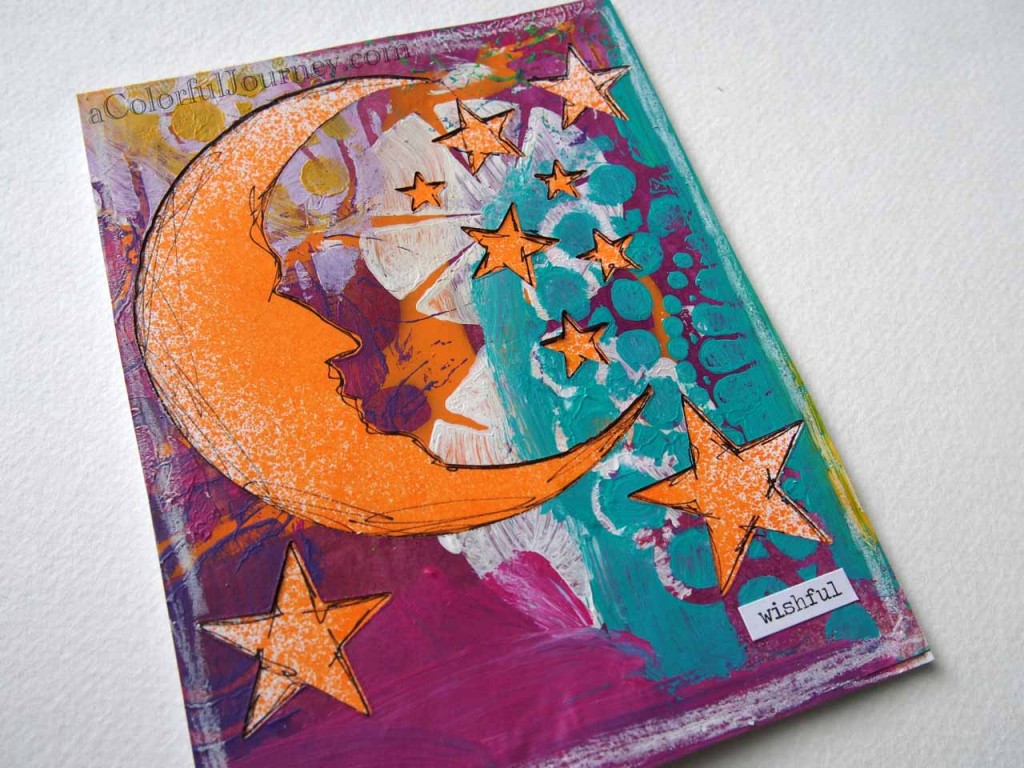 I had a piece of messy playful stencil paper that I had just made that was calling to me. Before you ask, yes, the paper did talk to me. When the paint and paper talk I have learned to listen!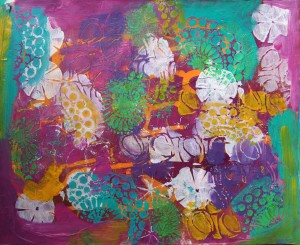 I captured how I made this paper and how I used it to get out of my head and into my creative mind/heart for a bonus video for my workshop Stencil Play.
The stencils used are Stitch a Doily, Spinners, and Wonky Eyeballs.
Class officially starts on Monday but I'm not a calendar kind of person it seems.  I posted a bonus lesson on Saturday (could't wait until Monday)  and the class is yours forever so it can start whenever you want it to start.   And to think I taught calendar time for 10 years to 2nd graders….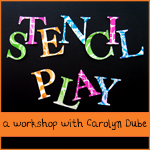 And as long as I am having calendar issues I thought I would extend the early bird price another week.  I have had so many people ask me to extend it due to paydays  (which I understand all too well) that I am extending it for everyone.   You can find all the details about Stencil Play here. 
In this quick video you can see how I built this card with the Crescent Moon and Stars die from Sizzix and Tim Holtz and used my Xyron 850 (it's still going strong all these years later!) to make a mixed media card.
You can watch Using stencil paper with a sizzix die on YouTube here.
And the winner of a free spot in my workshop, Stencil Play is  Cindy Barriga!  If you have already purchased the workshop I'll refund it to you or you can give it to a friend!  Be on the lookout for my email Cindy!

Sharing with Inspire Me Monday, Creative Every Day, Glue It Tuesday, Make It Monday, The Cheerful Stamp Pad and Mandarin Orange Monday.
Like this post? Love it if you'd share it!