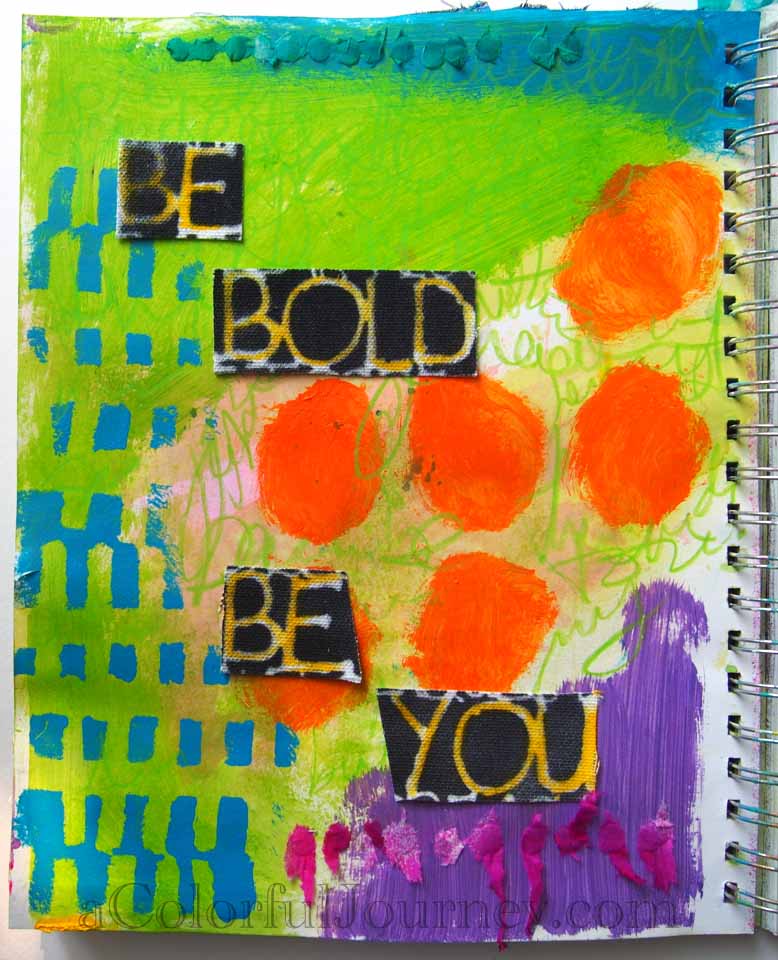 StencilGirl Products and Xyron are playing together with a hop filled to brim with ideas for both stencils and adhesives!  While playing around in my art journal with Xyron's adhesive dots I found Kleenex gave me just the look I wanted.

You can watch Xyron Adhesives and Kleenex on YouTube here.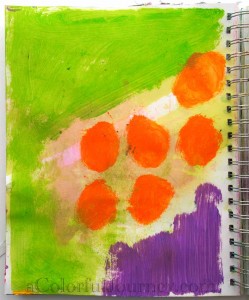 Here's the art journal page that came from the leftover paint on my palette.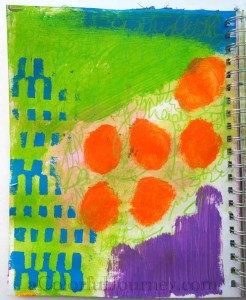 I had to add a bit more color with Picket Fences, the whole rainbow wasn't here yet….a bit of hidden journaling with a colored pencil in the background…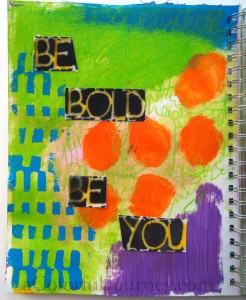 The canvas words were cut from a larger stencil called Words to Live By.  It's no surprise that a stencil I designed has words in it…
The canvas words were adhered with Xyron's double sided high tack tape.  It held the canvas extremely well!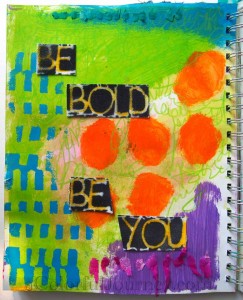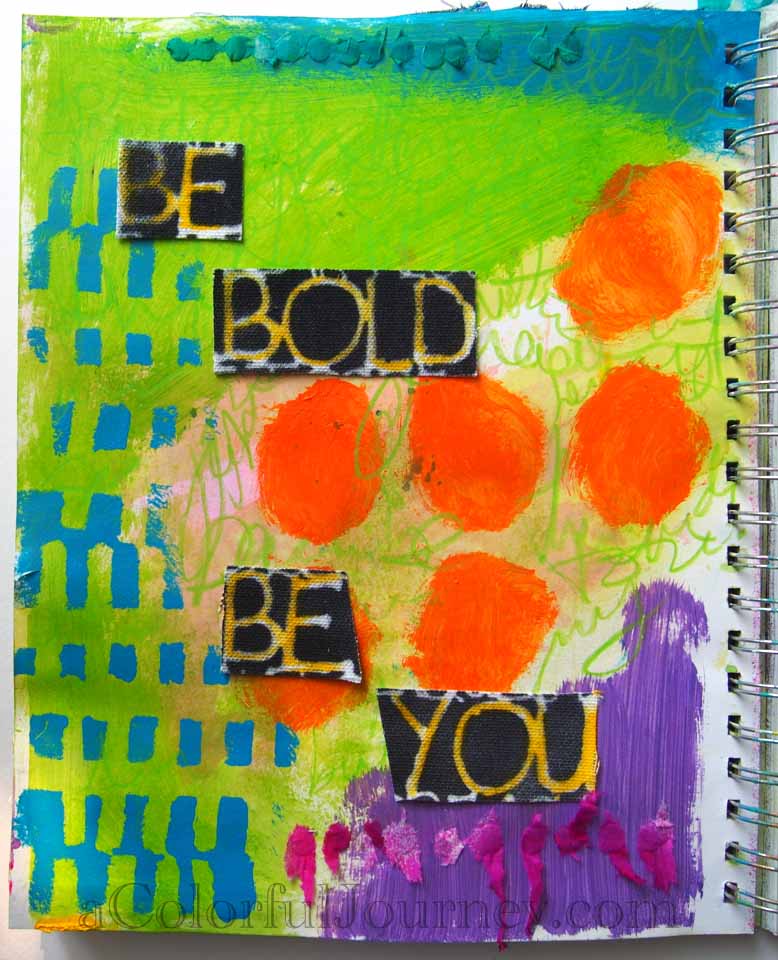 There are colorful pieces of Kleenex attached to Xyron's high tack adhesive dots- yes Kleenex.
Thanks Xyron for such a great adhesive to play with!
Sharing with Paint Party Friday, Creative Every Day, and Art Journal Every Day.
Like this post? Love it if you shared it!