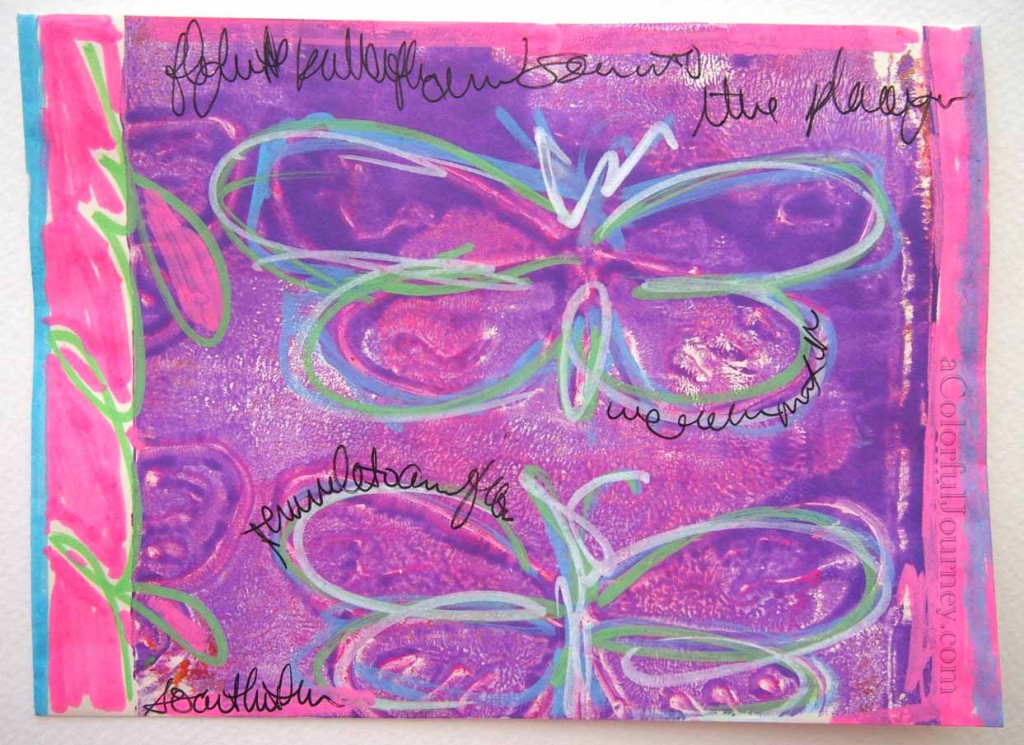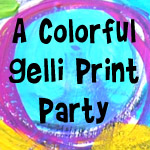 Teaser alert!  I have something very very special in store for November's party- a giveaway that made me squeal with delight because it is a – oh wait, I'm not revealing that until Nov. 1st!    I hate to tease you so I  just keep "going round and round" with this in my head…should I tell or not?  Oh, there's a hint for you…
Remember those envelopes I made in the video for October's Colorful Gelli Print Party?  Well I've added a bit of Posca Marker
to it to embellish it and now it is ready to fly out the door to the mailman.
While you're waiting for November's fun (and it has me jumping up and down – the teenager is a bit concerned with how much joy it brings me!) here are just some of the inspiration that has linked up to October's party!  You can also check out the Gelli Arts blog for more inspiration!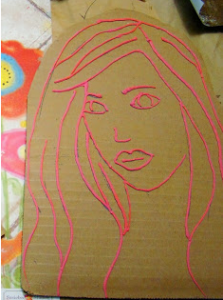 Sandee rocked this!  Love how she adapted the video from this month's party!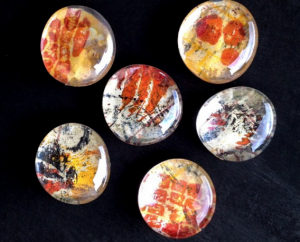 Yolanda made some great magnets with her prints she made in Mary Nasser's class!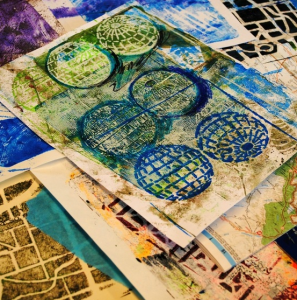 Look at these prints happening in Mary Nasser's Gelli workshop!  That Latitude and Longitude stencil is one of my favorites!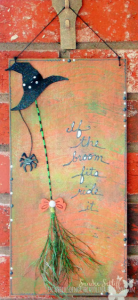 Sandee made a great wall hanging as she experimented with different kinds of paints on the Gelli Plate!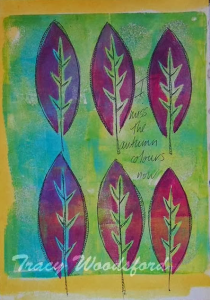 Tracy is making magic with her Gelli Plate- love the pen work around the leaves!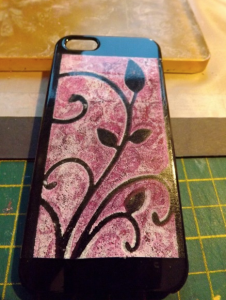 Mary Anne is Gelli-ing her cell phone cover! Now the Gelli fun goes where ever she goes!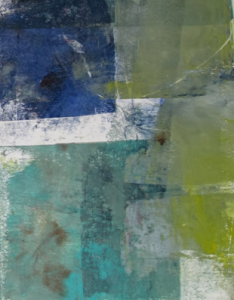 Debbie shares her process with her print through collage.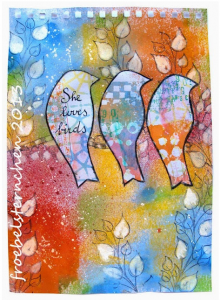 Such great pattern and colors froebelsternchen has got here for her page for the Art Journal Journey challenge.  This monthly challenge is a great place to share and be inspired!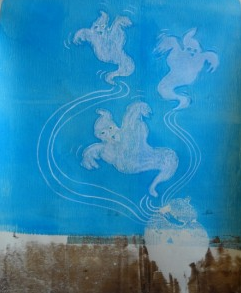 Anja is using a Gelly on the Gelli- and she found it on clearance!  What detailed prints she created!
There's still time to link up to October's party because it is open all month long!
Link up your Gelli Plate blog posts, flickr photos, YouTube videos , any online media you're using to share your work– it is all welcome!  New posts or recent posts are welcome!
Link to a specific blog post or flickr page or YouTube video or other source that way people can easily find your Gelli goodness.
Add a link back to the party so others can join us too!
Leave a comment on at least 2 other links from the party.  You know how  comments encourage  creative types!
Participate as many times as you want- just be sure it relates to the Gelli Plate.