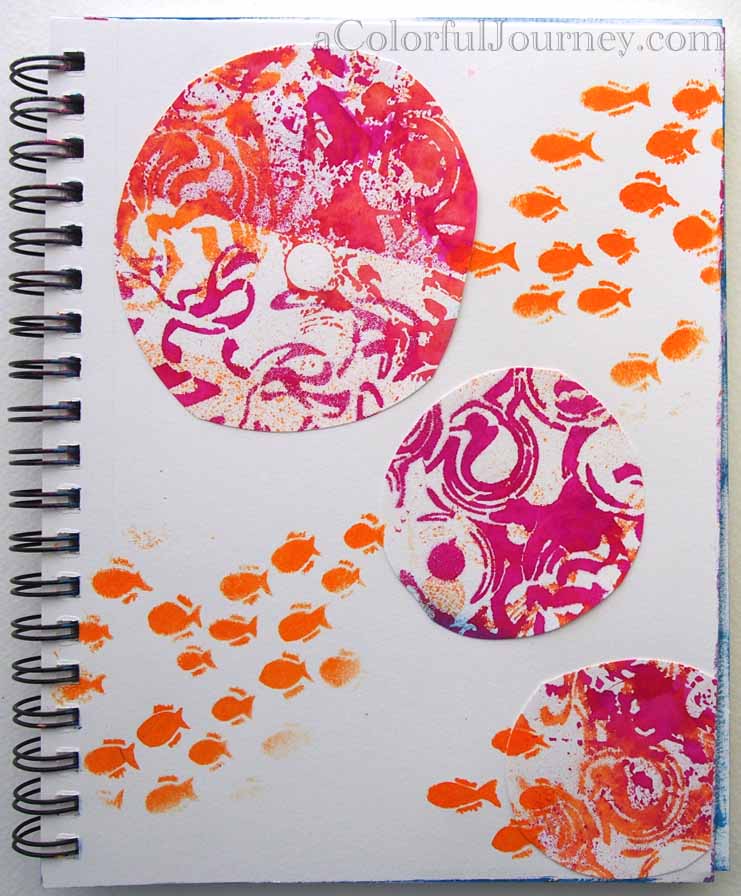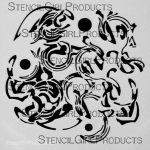 Not everything that is created has to take lots of time because there isn't always lot of time available in a busy day.  I'm sure I am not the only person who wishes there were 48 hours in a day!
This was a quick art journal page made while playing around with Cecilia Swatton's Marbles 6 stencil from StencilGirl Products.  I'm not the only one playing with Cecilia's stencils- it's a hop!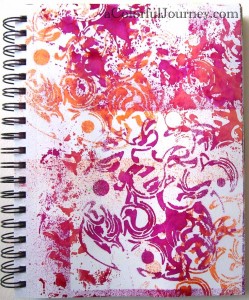 I used Dylusions spray inks with Cecilia Swatton's Marbles 6 stencil  to fill the page.  Thought it was going to be a background but nope- the muse took me a different way…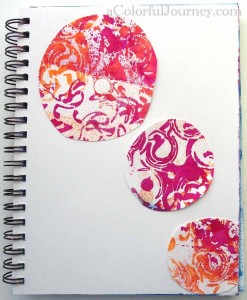 I cut the page into circles and I instantly saw bubbles rising up from deep in the sea.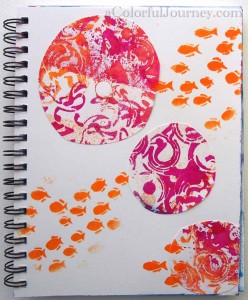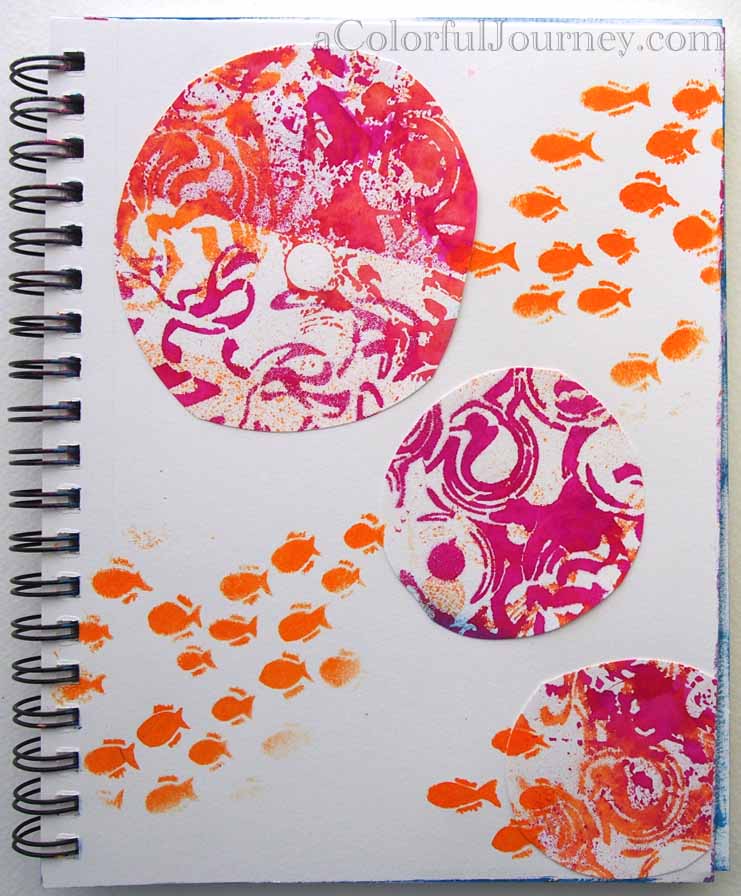 There had to be little fish swimming around the giant bubbles so out came Aidan's School Stencil  with some acrylic paint.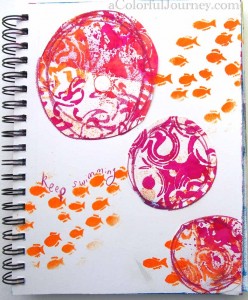 A bit of colored pencil around the circles and a bit of handwriting to finish it off.
Not only is there lots of great inspiration in the blog hop but also 2 chances to win a stencil!    Leave a comment here for a chance to win and if you want more chances to win- leave  a comment on every blog  – but hurry!  The giveaway closes Sunday, October 27th at 11:59PM Central Time.
Carolyn Dube You're here
Corrine Gilman
Like this post? Love it if you'd share it!
Linking up with Paint Party Friday, Creative Every Day, Glue It Tuesday,and Art Journal Every Day.