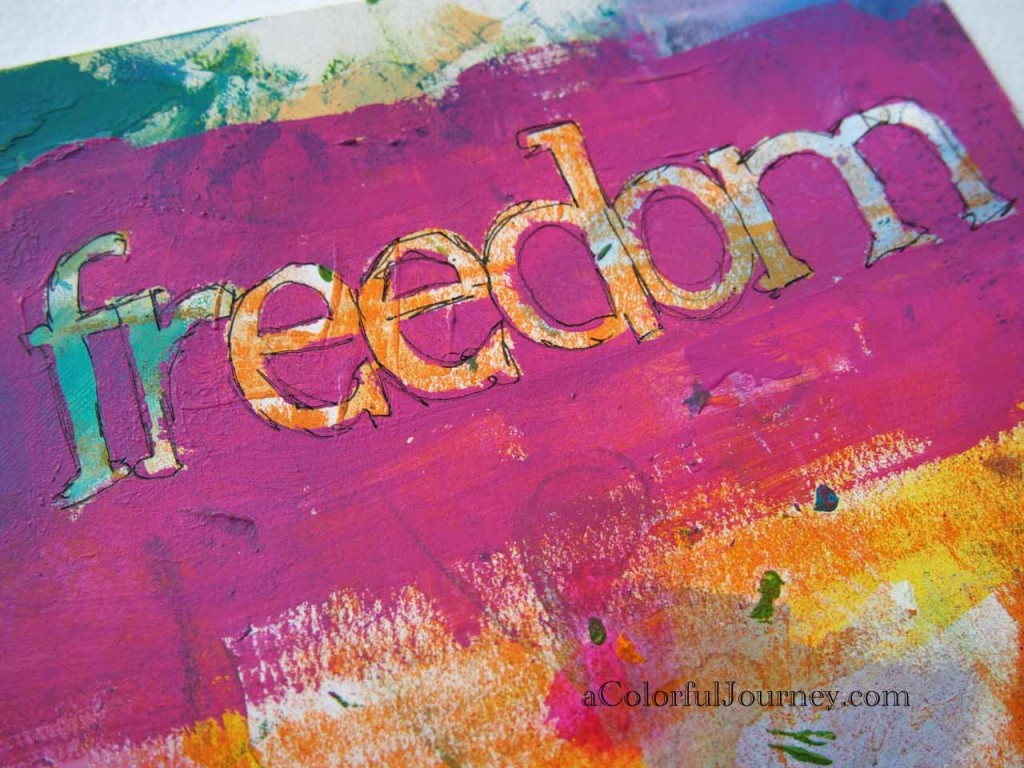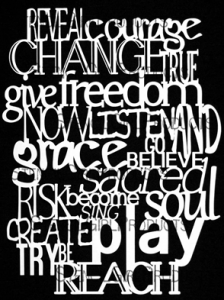 I adore using words in my art and art journaling so it is no surprise I designed Use Your Words for StencilGirl Products.
This is not one stencil but really many stencils that can be used alone or together. I use this as one big stencil in my play but I also use just parts of it.  Today's video shows you how I use just one or 2 words.
You can watch Playing with only part of the Use Your Words stencil on YouTube here.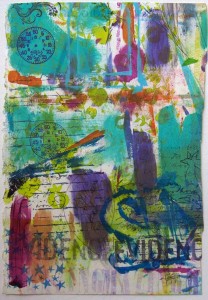 I keep a big piece of paper on my counter to catch the messes.  After a while, I begin to really like the blotter paper as it fills up with spills, splatters, and other colorful messes.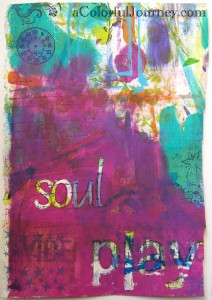 Here's what it looks like with 2 of the words from Use Your Words and acrylic paint.  I used a bit of white Stabilo pencil to lighten up the dark purple parts of the letters.
Painting this one word at a time allows me to put the words in any order I want or combine any words I want.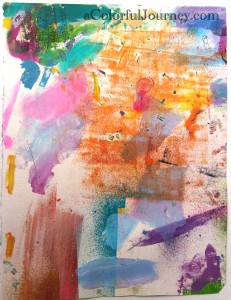 Not quite as messy a section of the blotter paper, but still plenty of color and mess happening here!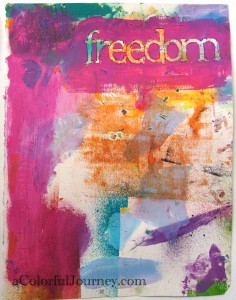 Here it is with the black pen sketching around it.  It is a Signo micro pen of some kind from the office store.
I love the way the bits of color peek through the letters in freedom!
So what you do you think I should do with these?  Art journal page? Altered Postcards? ATC's? or something else?
Sharing with Inspire Me Monday, Creative Every Day, Make It Monday, and Mandarin Orange Monday.