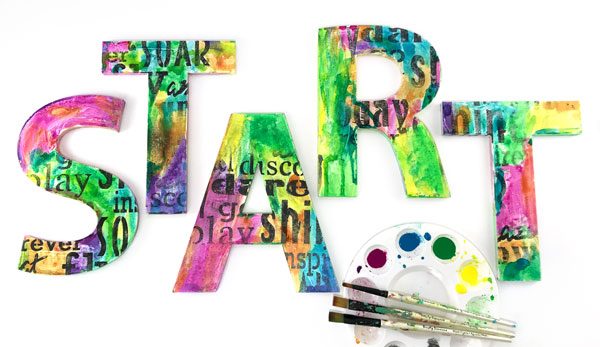 Just because spray inks come with a nozzle for spraying, doesn't mean you can only spray them. They can be used with a paint brush too.  In the video you'll see an OOPS as well as some color mixing.
Watch Spray Inks Aren't Just for Spraying on YouTube.
Why the word "start"? It is the most important part of creating.  After all, if you don't take that first step, how can you take the 2nd or 3rd or 4th?  By the way, this doesn't mean that it has to be a "great" first step, a "good" first step, or the "right" first step.  It just needs to be a first step.
Starting, that first step, is important and also the toughest step so I created a free workshop to help you, Permission to Play.  The 5 lesson workshop is all about giving yourself permission to play as well as 3 strategies for how to playfully create.  You might have noticed the theme of play in there.  Join Permission to Play and be a part of the fun.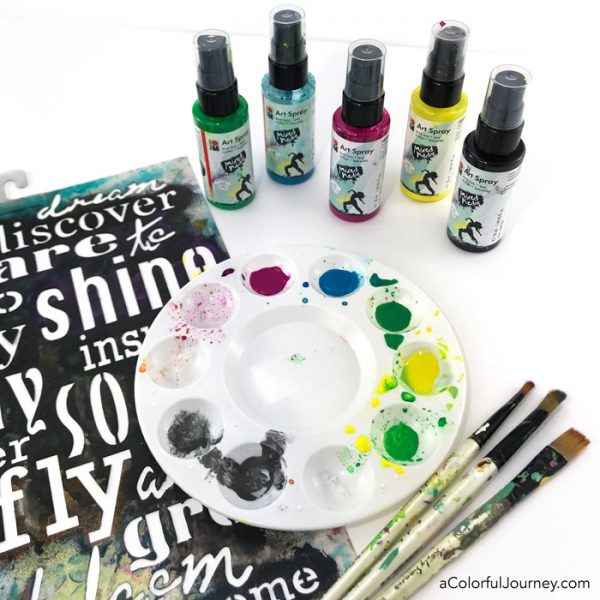 Using the black Art Spray, I randomly added words from my  Now is the Time stencil.  In the video, you can see how I cleaned off the ink from the stencil and added a layer to an art journal page.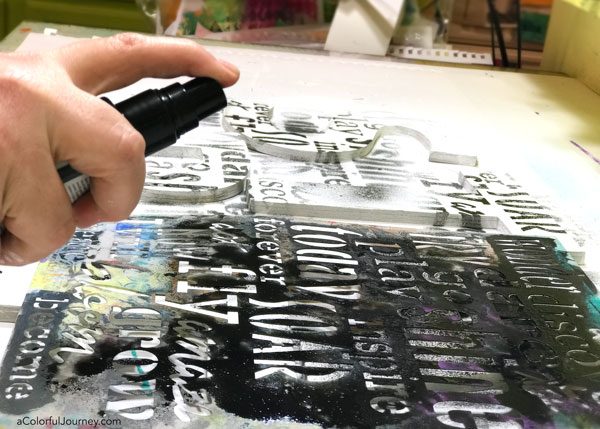 OOPS, you do need to wait for the black to dry before adding colors if you don't want it to overpower colors like the bright yellow.  Happily, it blotted right up.
The only colors I used were a red, a yellow, a blue, and a green so how did I get the purple and orange? It was a breeze to custom mix colors with such fluid colors. Red and blue made purple.  Red and yellow made orange.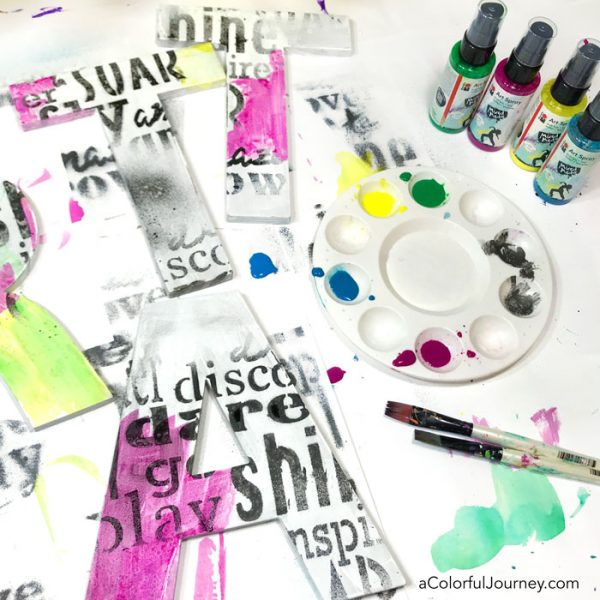 Clogging spray bottles was a reality I had accepted until Marabu gave me some fantastic advice.  Since doing this one thing, I haven't had a single clog.
After using the black Art Spray, I turned it upside down and sprayed to keep the nozzle clear. I've got a video about this and how to not waste a drop of color here.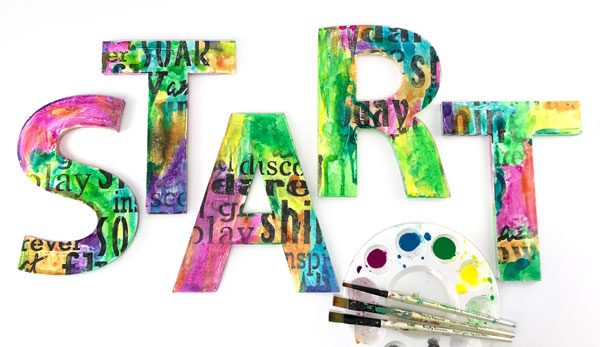 Some of these links are affiliate links which means I get a small percentage. It doesn't cost you anything extra and it helps keep the free tutorials coming!
The chipboard letters are from long long ago, something I found buried in my studio so the exact ones aren't available currently but letters can be found at most craft stores.