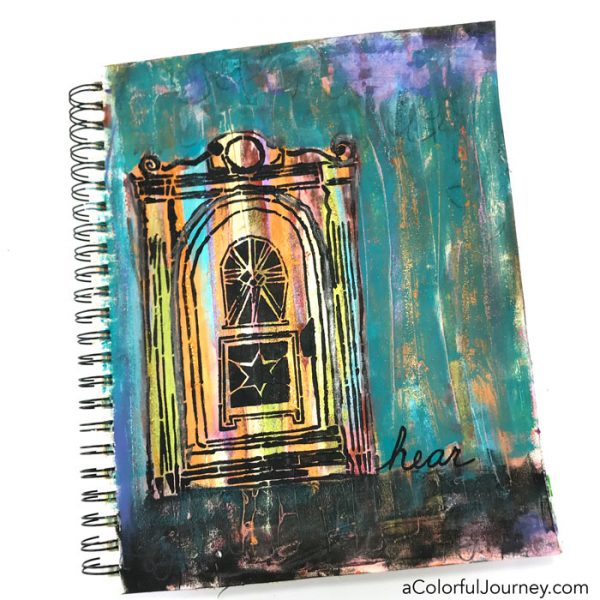 Ever have a background you don't like very much…that you just ignore and hope that one day you'll like it – but never do?  There is still hope for those pages, after all this is mixed media art journaling and you just need another layer.
I'm going to the dark side, of color that is, as I build this page.  You'll also see how I use dried out Inka Gold and yes, plenty of OOPSies in here too.
Watch Starting with an Ugly Layer was an Opportunity in my Art Journal on YouTube.
The page that started this was ugly to me.  And it has been for a very long time. Adding Inka Gold would brighten it up but O.O.P.S. some of mine has dried out.  Can it still be used? Absolutely, it is more like a pencil or crayon instead of a cream.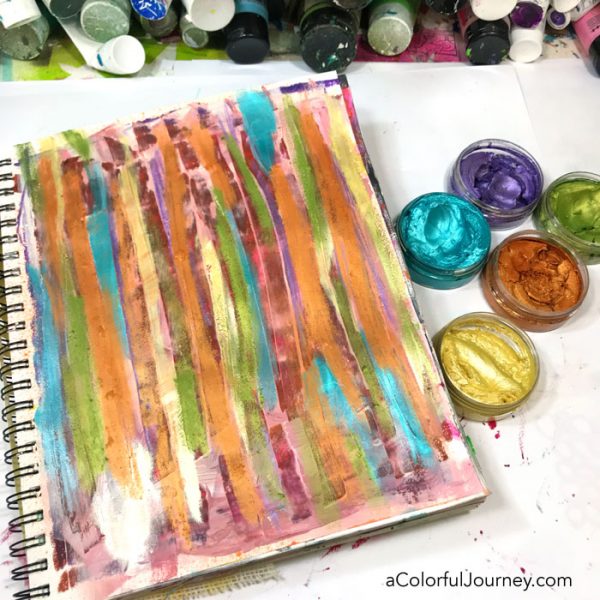 This doorway stencil, by Angela Cartwright, called to me.  The muse had a plan but  she wouldn't tell me until near the end of the page.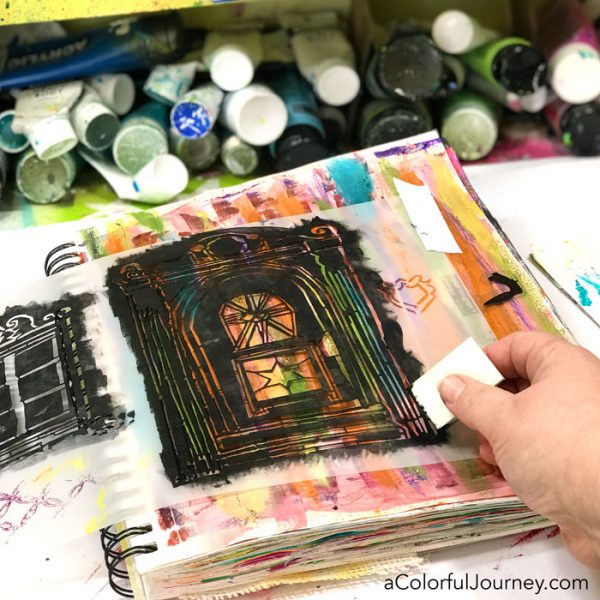 What's my scientific method for picking which paint color to use when I am stuck on 2 of them?  One jumped out of my hand as I was trying to decide, so I went with that color.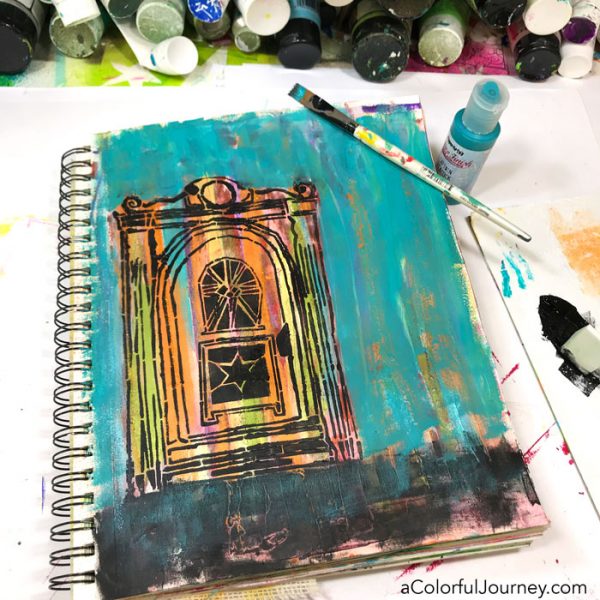 The more touches of black that I added, the darker the feel to the page.  No surprise there but I didn't want it that dark. Using a wet baby wipe simply made it even darker.  A dry one would have been better. OOPS again.
What was the Outstanding Opportunity Presenting Suddenly?  All that smeared black paint led to the wiping off and revealing of the paint below which led me to adding the purple.
Opportunity was knocking and I answered that knock by adding more layers to that ugly page.  Are there any opportunities knocking in your art journal?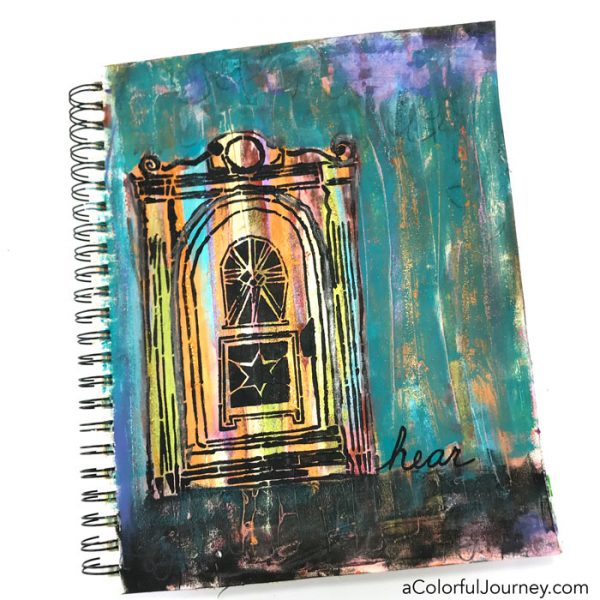 Here are the supplies used. Some of these links are affiliate links which means I get a small percentage. It doesn't cost you anything extra and it helps keep the free tutorials coming!