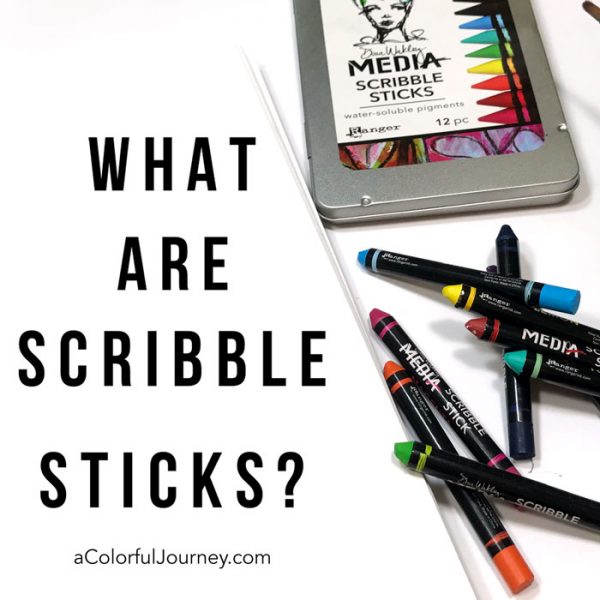 What are Scribble Sticks? Inquiring minds want to know! Are they like a crayon or a colored pencil or a watercolor  or an oil pastel?  Will they work on dark colors?  Will they react to water? Will they bleed through paint?  This is what I set out to learn as I played around with Scribble Sticks in my art journal.
Watch What are Dina Wakley's Scribble Sticks? on YouTube.
Can they work with stencils?  Yes indeed they can!  There is a trick to making sure words are lined up on the edge, start at the end and work backwards, as I did here with my Ransom Alphabet stencil.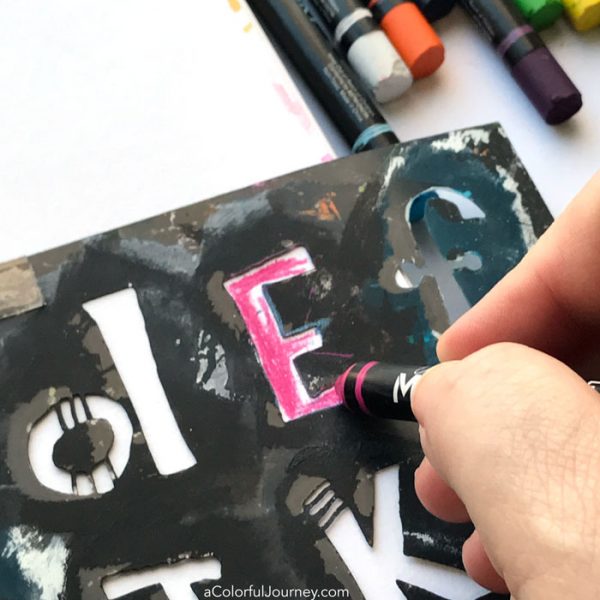 The color reacts to water so a cup of plain water and brush easily turned what looked like colored pencil into vibrant watercolors, even on a regular art journal page.  No gesso involved.  The Scribble Sticks also could do a crisp lines and details.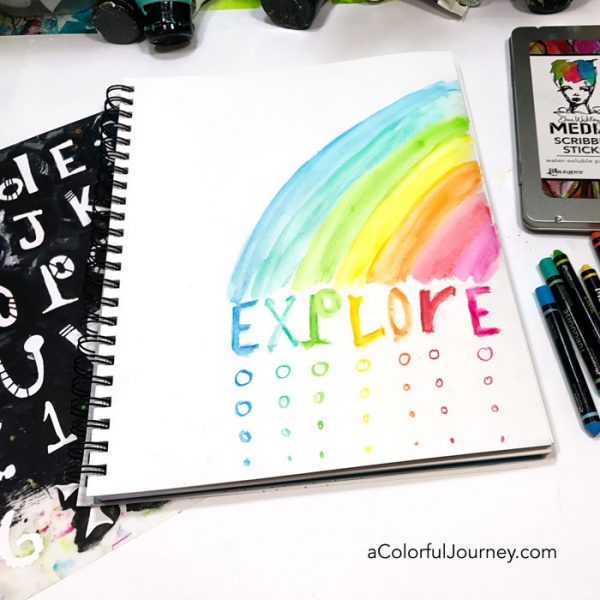 What about over dark colors?  This clean up print from gel printing with my Wall of Words stencil was just the right scrap to test this out.  All the colors stood out on black, including white.  Something white that writes over paint…be still my heart.  But this paint was very matte, would these write on a glossier paint?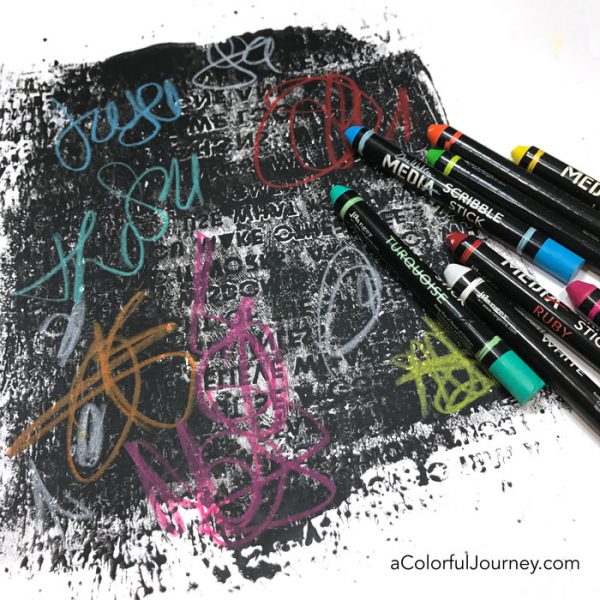 So I had to try that out on another gel printing scrap.  They wrote just as well on the slicker, more glossy paint.  But what about bleeding? A thick coat of white paint was added on top of some of the colors.  The pink bled through big time but the other colors not much.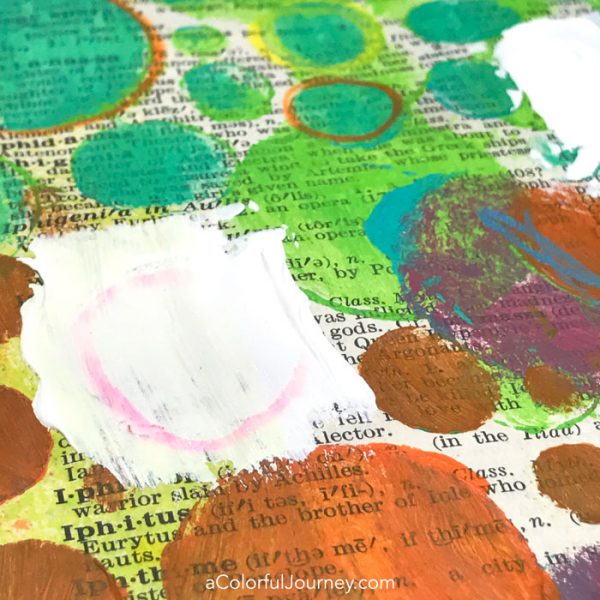 All the white space on this art journal page couldn't stay totally white.  A touch of scribble journaling finished it off.  Since Scribble Sticks don't smear unless wet, my hand did not smear what I had written, which a great feature for art journalers!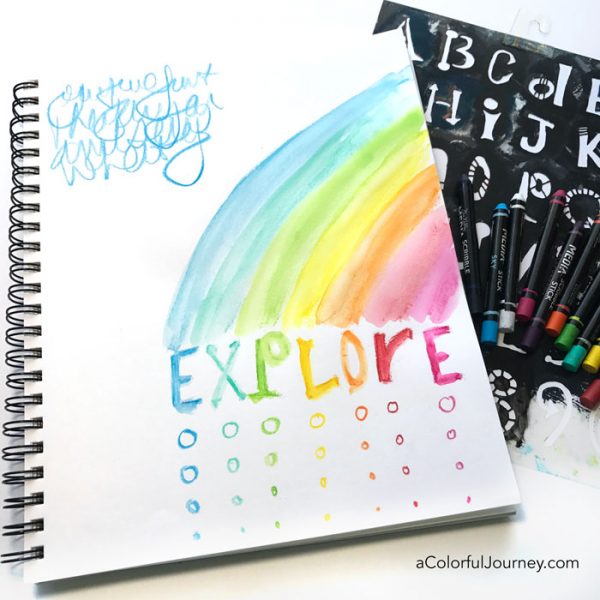 Here's what I learned from my play with Scribble Sticks:
They write easily over paint.
All the colors write over black, including white.
They react quickly and completely with water to be a vibrant watercolor.
They write like a colored pencil and won't smear if you keep them dry.
Some of the colors bleed through paint.
They work nicely with stencils.
Here are the supplies I used. Some of these links are affiliate links which means I get a small percentage. It doesn't cost you anything extra and it helps keep the free tutorials coming!