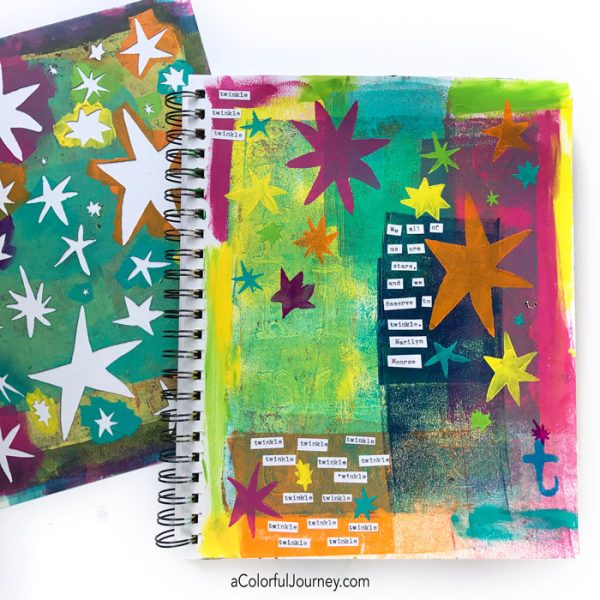 How do I find the meaning in my art journaling?  It isn't always logical.  That random "t" on the bottom of the page would lead me to Marilyn Monroe when I expected to use a Henri Matisse quote.  Along the way for bonus fun, I was able to annoy that logical left brain of mine and that makes everything even more fun!
Watch on Art journal play inspired by Matisse's stars  YouTube.
Backgrounds are often the result of cleaning up my supplies.  This page came about when I was gel printing and instead of using a scrap of paper to clean the brayer off or take the last ghost pull, I did it directly into my journal.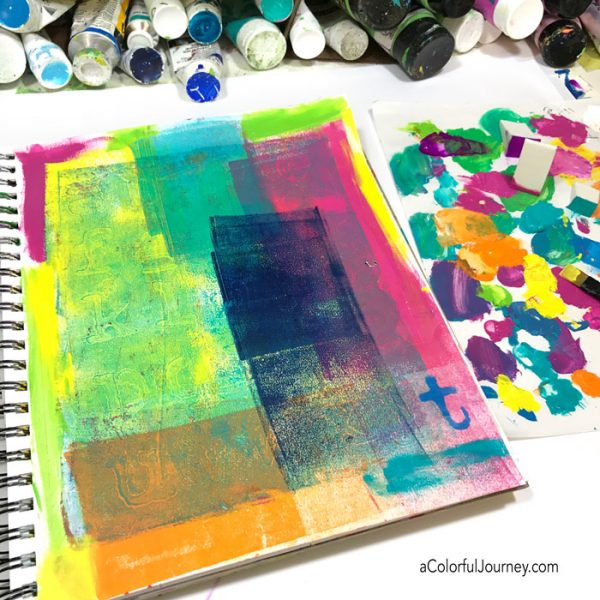 As I stenciled Stars Inspired by Matisse on the page with the rainbow, the logical left part of my brain had a bit of fit.  I was using lots of paint and not being very careful about it.
Logical leftie was sure it was going to be a runny mess.  But since I was using heavy body paints, which are wonderfully opaque and help colors pop on a background, it turned out just fine.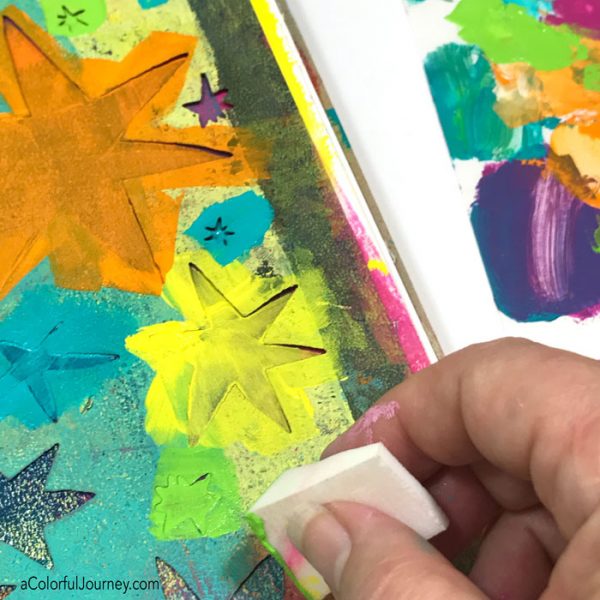 That random "t" at the bottom along with stars had me singing Twinkle Twinkle Little Star as I looked for just the right quote to put on here.  I expected it would be a Matisse quote, but nope.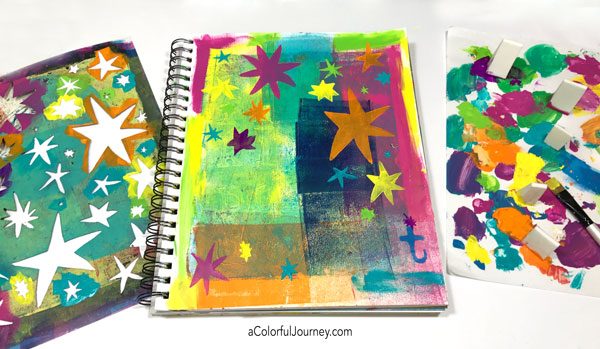 It was Marilyn Monroe's, "We all of use are stars, and we deserve to twinkle."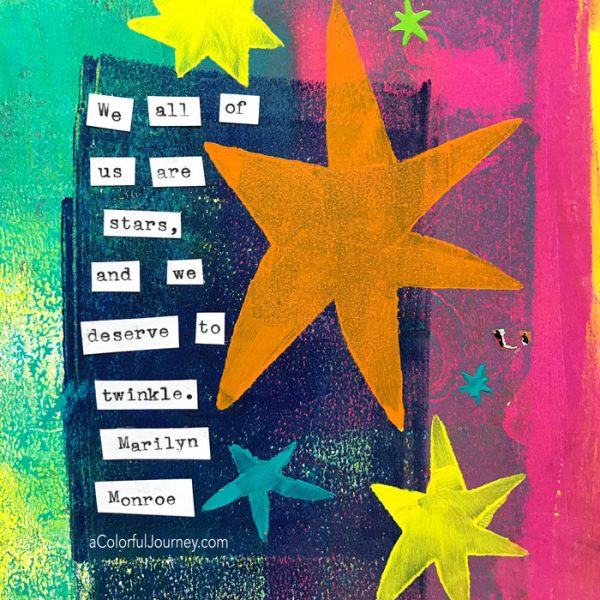 If some twinkle is good, then more is better, so I added the word twinkle all over the bottom and a few at the very top.  Marilyn is right, we all do deserve to twinkle!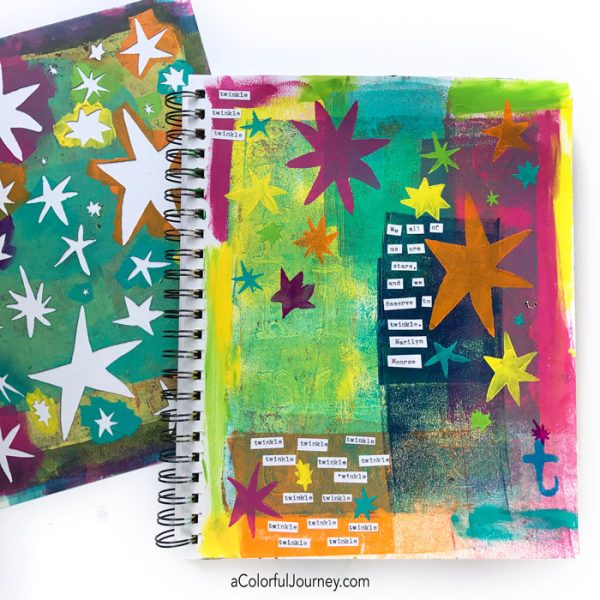 Here are the supplies I used. Some of these links are affiliate links which means I get a small percentage. It doesn't cost you anything extra and it helps keep the free tutorials coming!