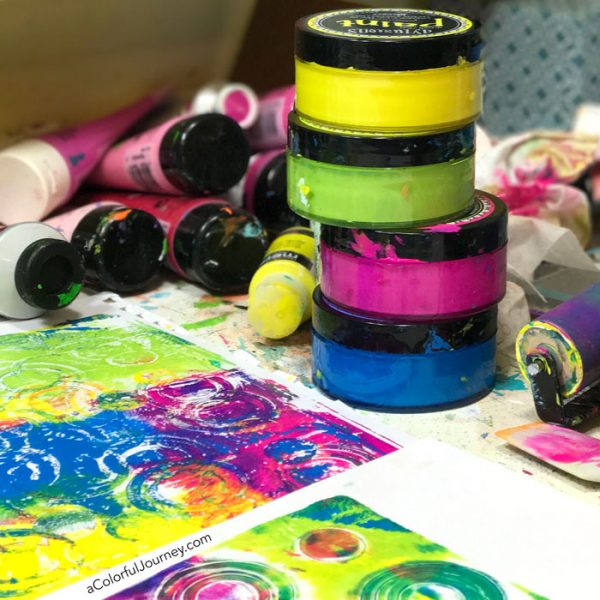 What happens when a few colors are added to an Impressable Gel Press plate?  FUN!  Jen Starr Studio's design, Repeat Circles, with Dylusions paints created a stack of rainbowed circle prints!  And yes, rainbow should be a verb!
Watch Making rainbow circles with the Impressable Gel Press Plate on YouTube.
The Impressables Gel Press plate has a raised pattern on it.  Since it is entirely made of that magical gel it has all the properties and characteristics of a gel plate.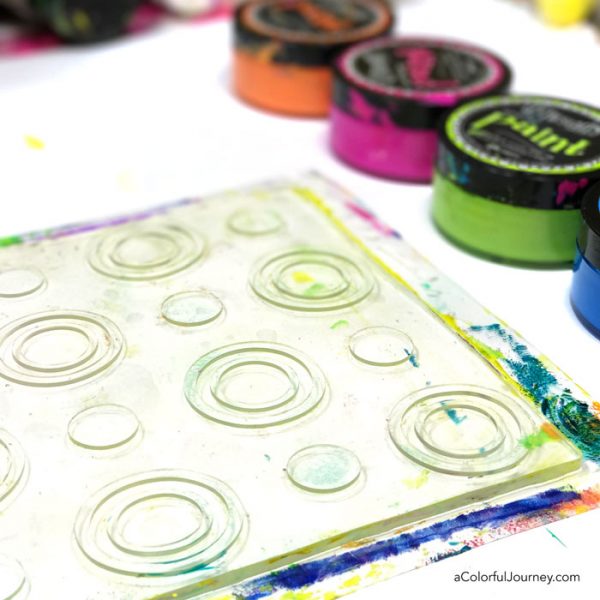 I used an 8×10 plate as my palette and from here applied Dylusions paints to the Impressable plate.  Poor orange, it thought it was going to be used in the play but at the last minute, I decided it would be sidelined.  Loved these 4 colors all by themselves.  I promise I'll make it up to you later orange!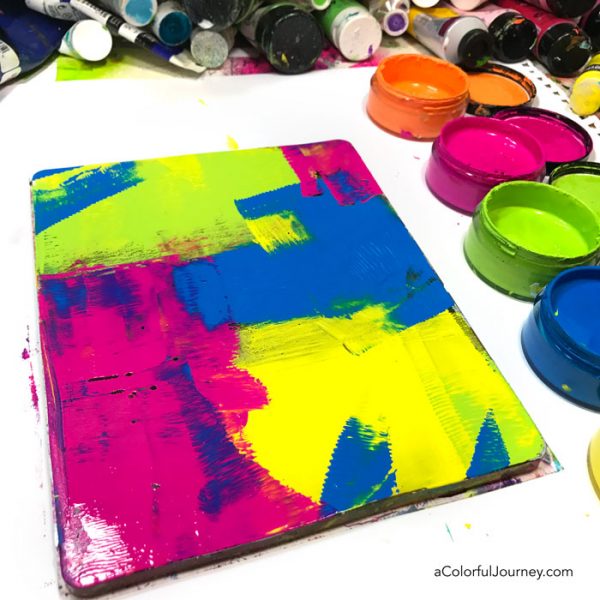 In the video, you see how I made a careful and precise print or a color blended rainbow print.  Bet you know which is my favorite kind to make!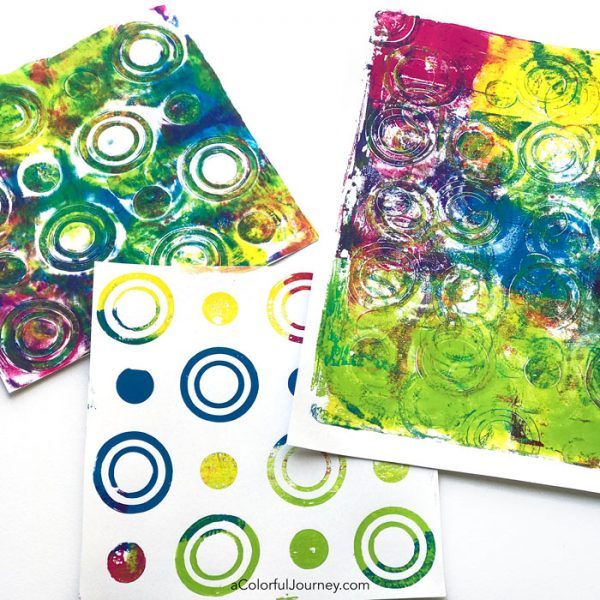 There are other patterns of the Impressables too.  Below is a video of the Rose Mandala in action.
New to gel printing?  I've got a getting started video series and printable guides here.