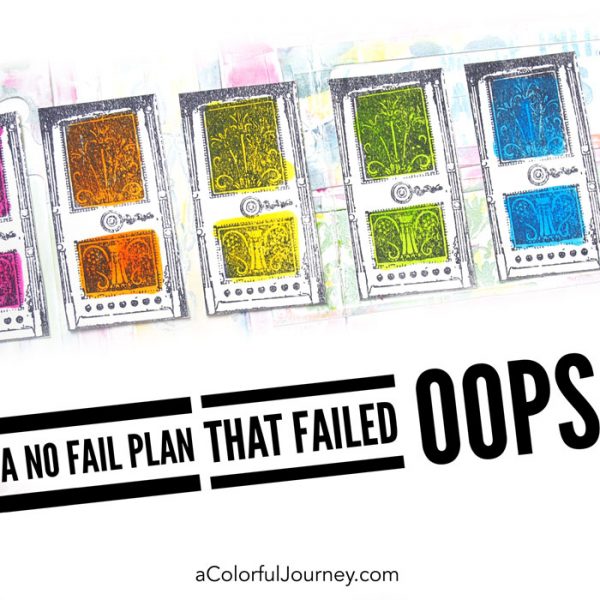 O.O.P.S…This just wasn't coming together.  The no fail plan I had in my head to use up the scraps from die cutting in my art journal flopped.  It failed big time compared to what was in my head.  But did it really fail?
When things don't come together, it is just an Outstanding Opportunity Presenting Suddenly. So even "failures" are not failures, however, they can use more layers.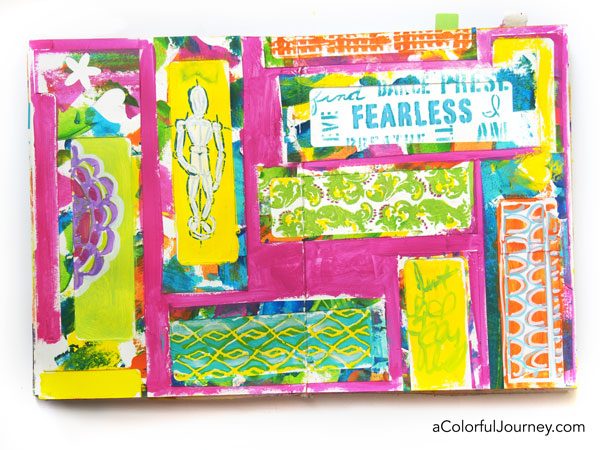 The stenciled word, fearless, guided the next step to completely change the direction of this page. There is a sort of rush that comes over me when I do something there is no taking back like painting it all white.  Not a solid back-to-the-beginning all white, but the kind where the previous layers peek out.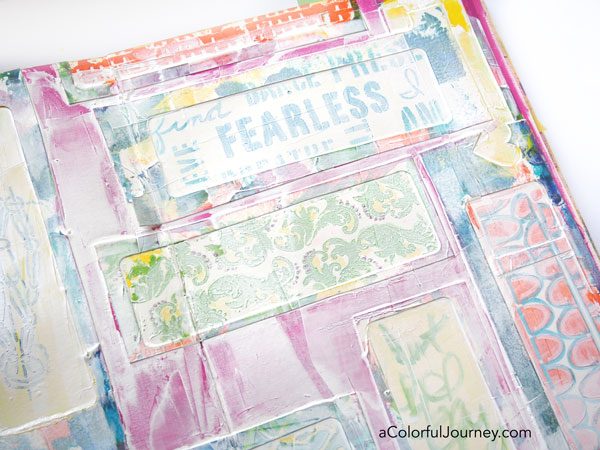 All those earlier layers, and yes, even my no-fail-plan-that-failed, were all doorways to the next step. Or should I say stamp.  Usually I don't like cutting rubber stamped images out, but a shape like this isn't fussy cutting at all.  Easy enough to make a full rainbow of doors.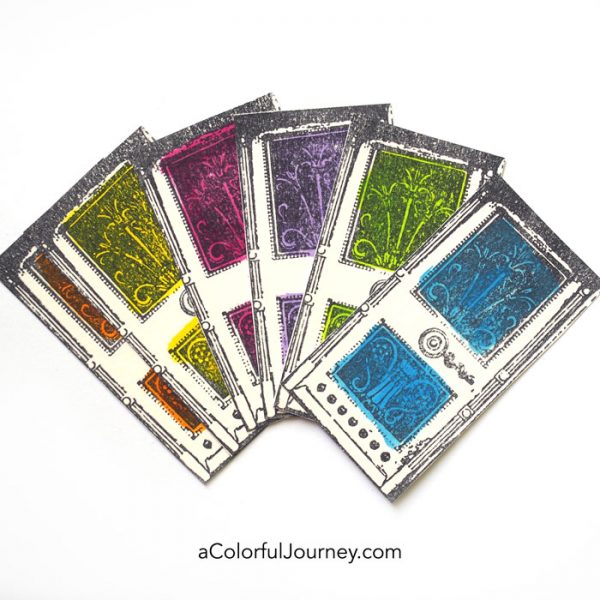 Stenciling across the bottom of the page with my Vintage Typewriter alphabet stencil added the title.  The trick to getting it lined up?  Start in the middle.  I stenciled the letters r and w first, then worked my way out from there.  It looks like there was perhaps measuring or precision about it but nope, just eyeballing.

Was my original plan, that "couldn't fail", a failure since I couldn't create what was in my head or was it to just a ruse to get me started and let the OOPSies take me where it was meant to go?