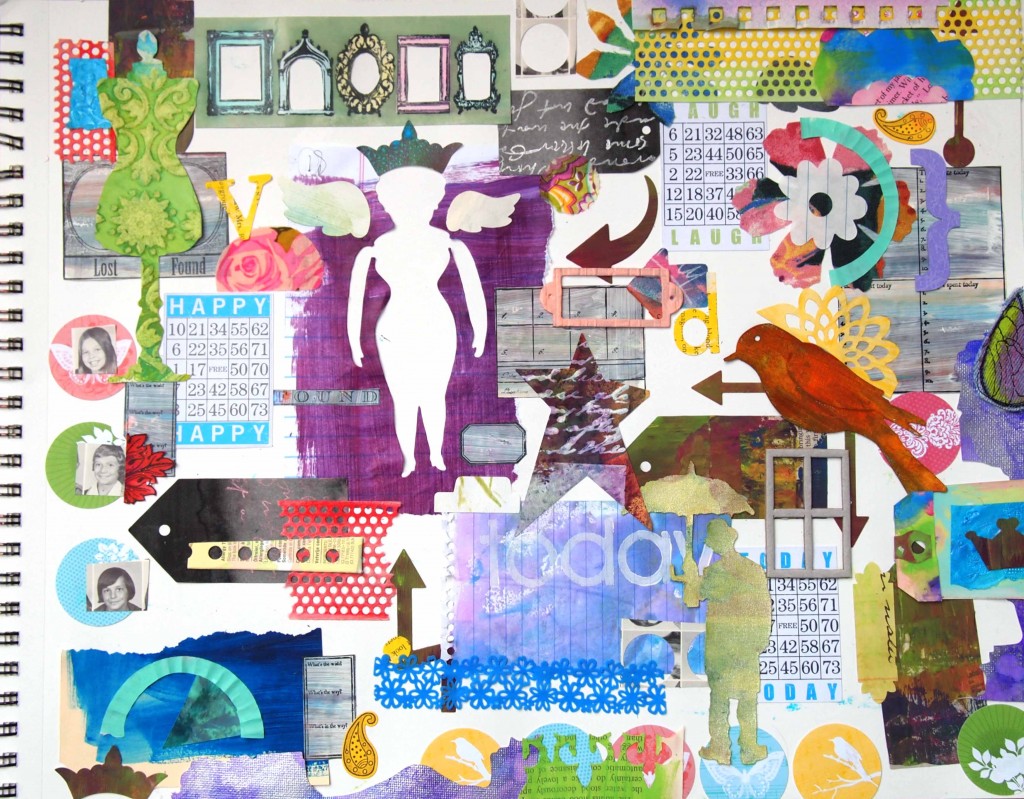 I had all sorts of leftovers.  Pretty bits, punched shapes, die cuts, digital goodies I've printed out, well, you get the idea.  The box of goodies was getting a bit full so it was time to use them.  I just started randomly gluing the parts down.  This was also incredibly therapeutic!  No intention, no pressure, no rules.  Just the fun of gluing junk down and being surprised by how pieces worked together.
I have no idea what I am going to do with this but it felt good to get glue on my fingers. And pull it off when it dried.  Took me right back to elementary school.
Some parts just call to me to be cut out and used in another project and some parts beg me to be gesso'd over & slathered in paint.  I am once again amazed at how isolating part of a collage changes it immensely!  Have you ever noticed that in your art?