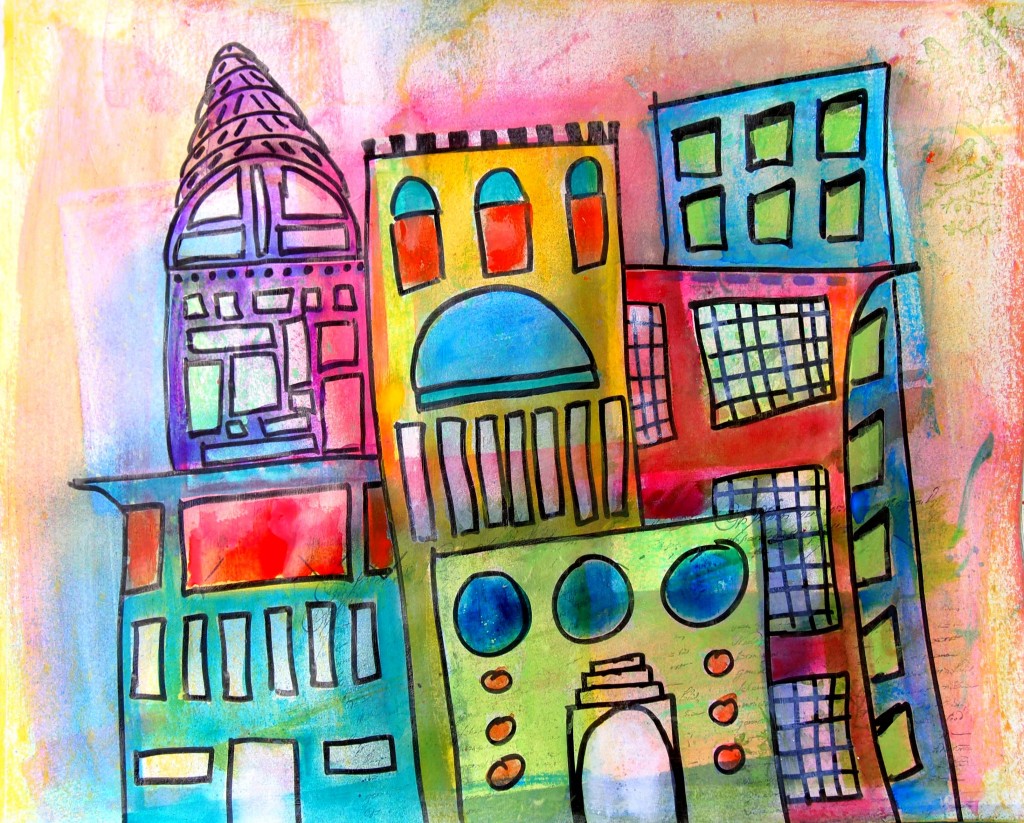 One of my favorite ways to start a journal page is by using the leftovers from another journal page.  The 14×17 page below was used to protect my counter while spray inking pieces of paper.  There are a few stamps that were cleaned off too.  I rubbed a few colored pencil stix (basically a colored pencil without the wood) for a gentle bit of color.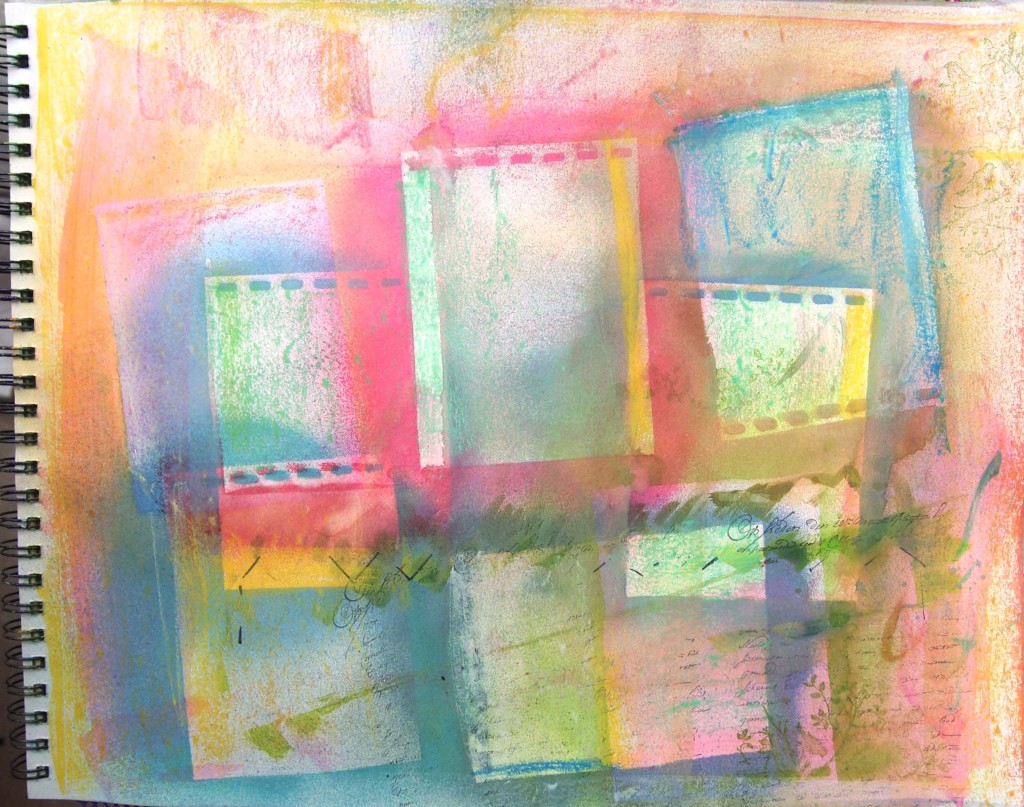 I saw buildings in this.  Out came my trusty Sharpie marker. Most of my spray inks react to water and I wanted to keep my options open at this point so I sealed it with polymer gloss.  I think any sealer would work.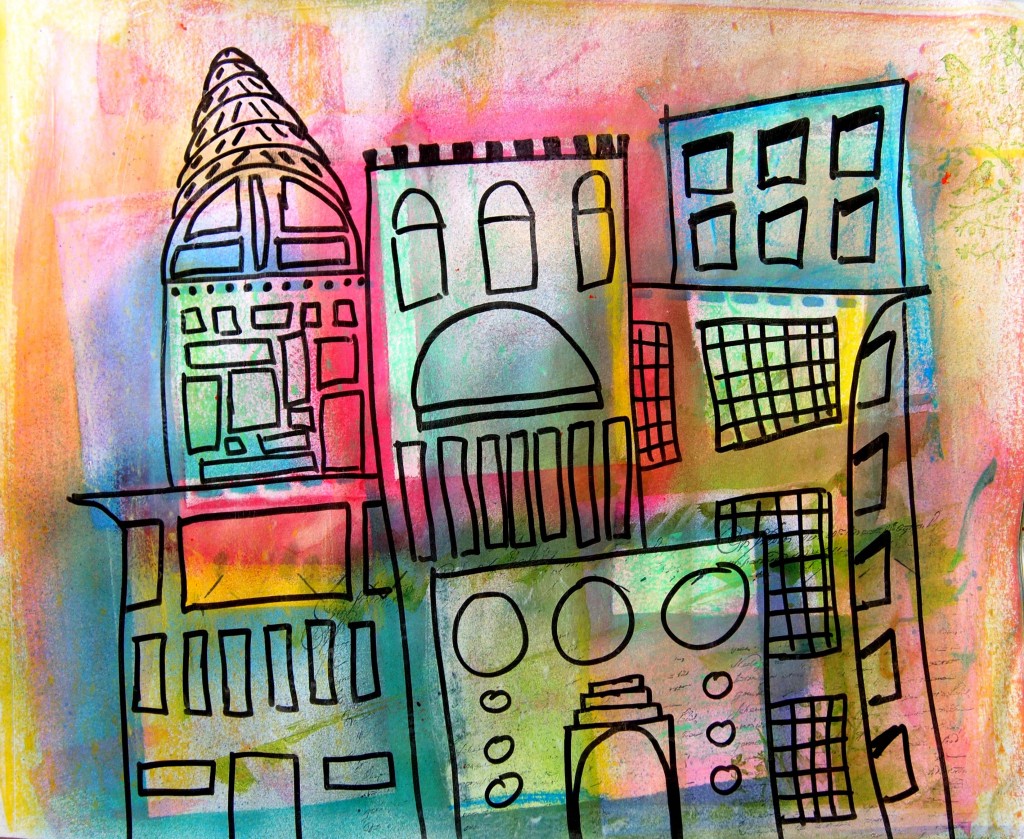 Noticed the tilt after I was finished…perhaps too many visits to the leaning tower of Pisa has affected me.
I wanted more color. I know shocking that I want more color. Watercolors to the rescue.  Now my buildings stood out from the background.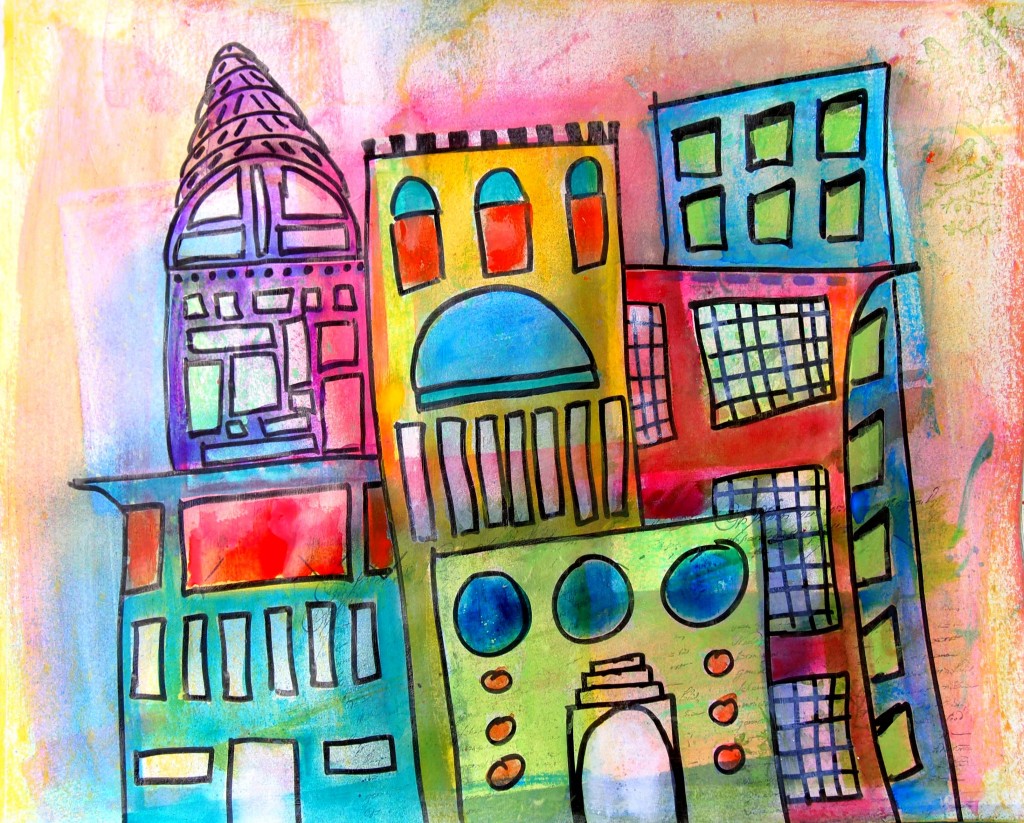 Thought about adding some journaling but changed my mind at the last minute.  I like this just the way it is.
Linking up with Paint Party Friday ,  Art Journal Every Day and Creative Every Day. If you have a few minutes these are great places to find inspiration and creativity!