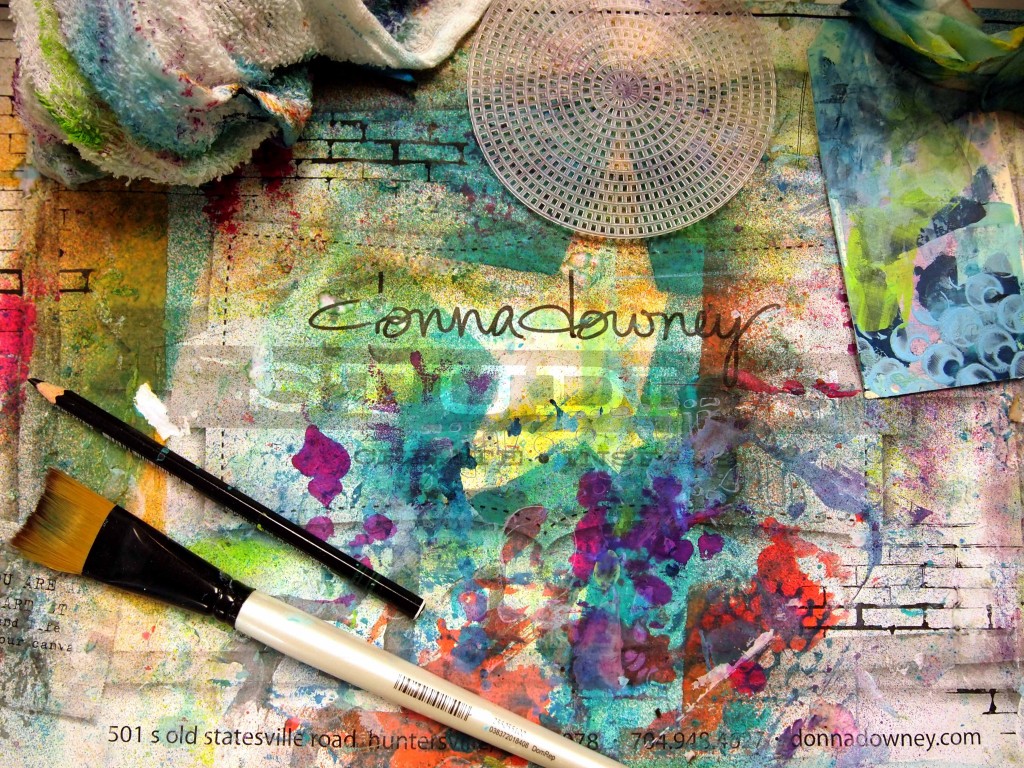 I was blessed to be able to go to Dina Wakley's weekend class at Donna Downey's studio a while ago.   I was blown away by what it offered me- a sense of home.  Not my home but Donna's home.  We were in her studio and it was Southern hospitality at its finest!  I made quite a happy mess while creating- as my table protector above shows!
Donna's mother prepared our welcome dinner and brought our lunches.  I'm allergic to dairy so I never know how that is going to go when I travel.  Usually a hotel or restaurant sees me as a nuisance who is just being a pest.  Those of you with food allergies know what I mean.  Not here.  It was beyond anything I could have dreamed about.  Since her mom cooked the food she just left out the diary in mine & put a cute dairy free label on it.
Then she went a step further!  She packaged our lunches in the cutest containers. No plain brown paper bags here.  The cute wooden fork, the twine, the newsprint sandwich wrap.  This lunch just screamed, "Welcome, I am glad you are here!"  I could go on and on about the details that made this weekend extra special but I need to get to the art part too!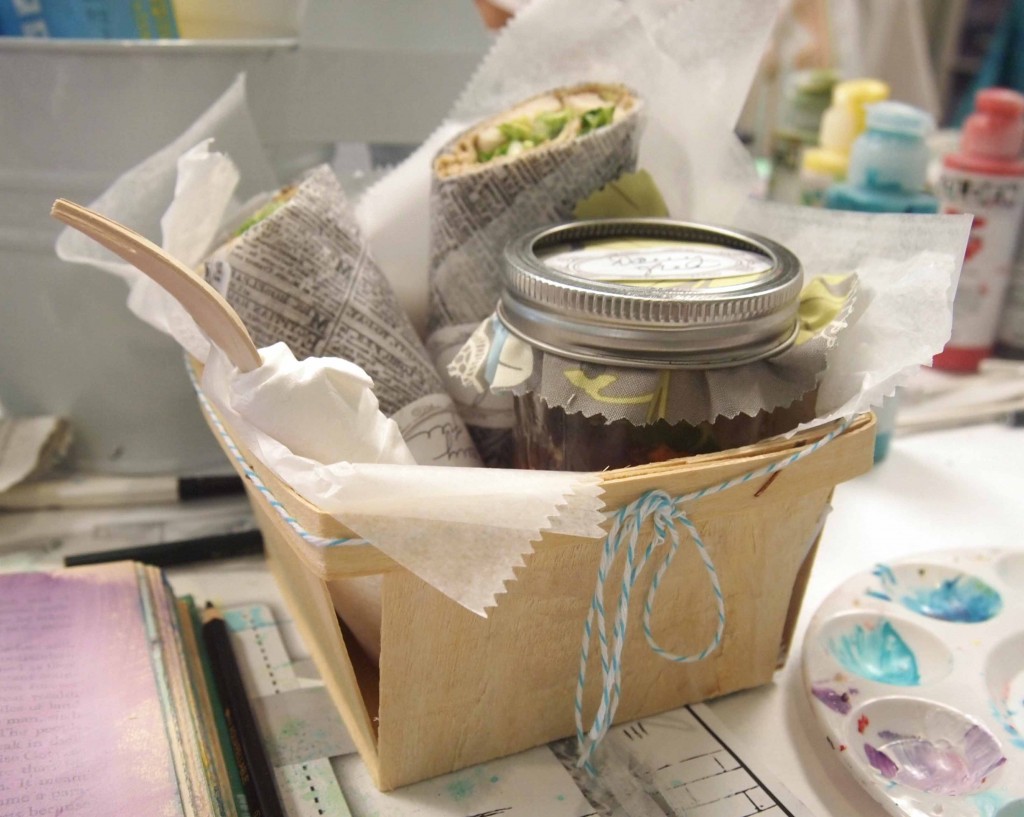 Donna was our hostess and Dina Wakley was our talented, relaxed, and nurturing teacher.  Over the course of the weekend we did several projects.  This post is already getting long so I'll share just one of the projects today, a book.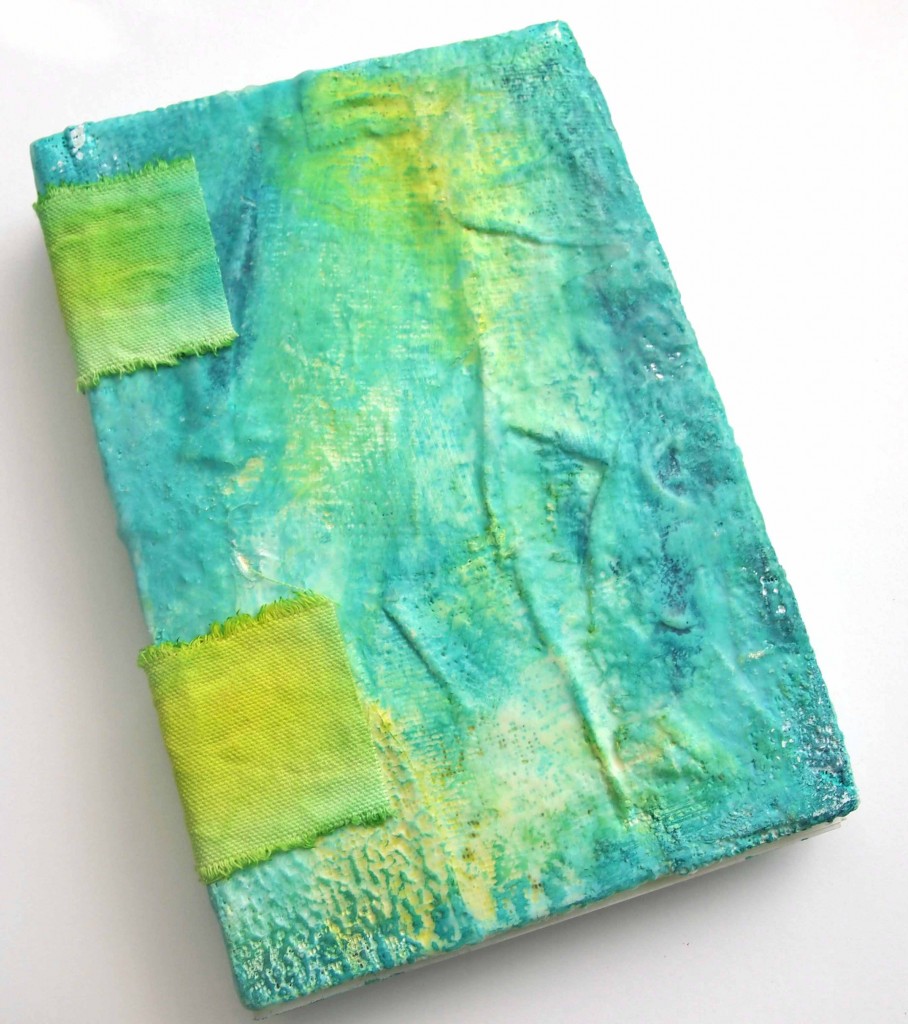 One of the great things about going to an Inspired event at Donna Downey's Studio is that you don't bring any supplies.  It is all included.  That means I didn't have to spend the time gathering materials and the hours it seems to put it all away when I get home.  It also allowed me to experiment with new supplies before I bought them.
Dina had a rule that you didn't have to do it her way.  You could.  But you didn't have to.  That meant freedom.  It meant experimentation.  It meant messy hands. It meant creative joy.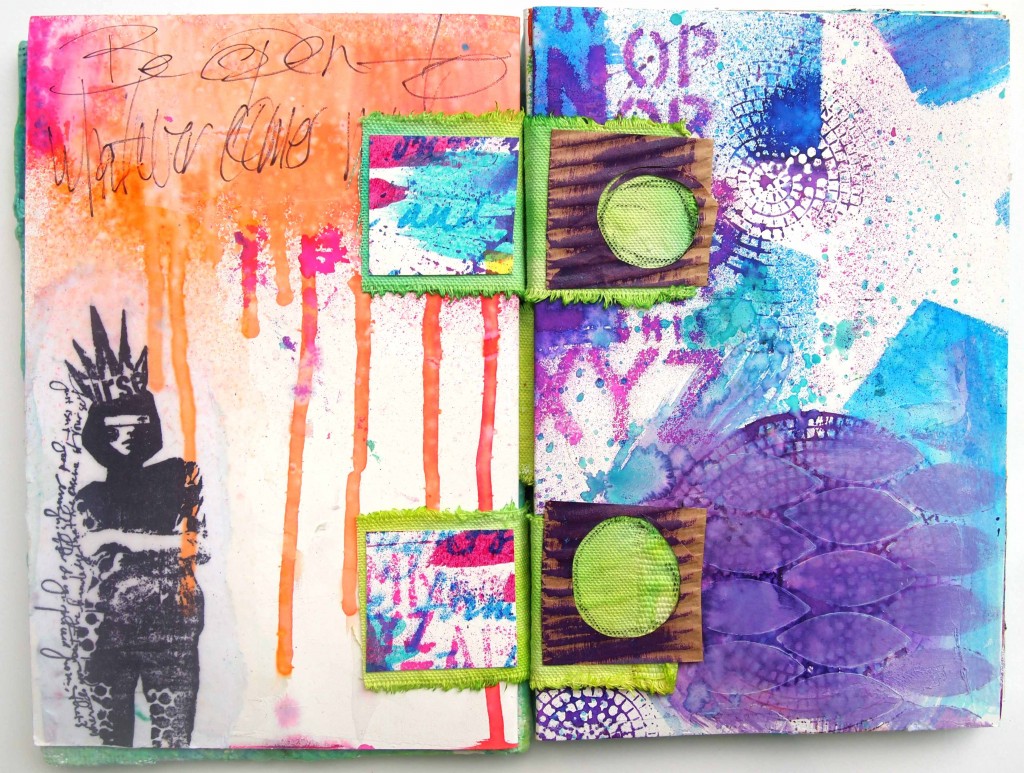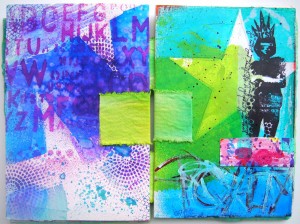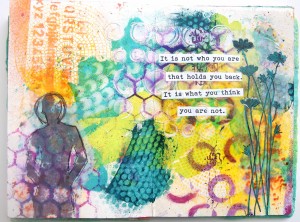 She had some of her new stencils from Crafters Workshop with her.  The paint lids stencil was pure fun to play with.  Can't wait for them to hit the stores!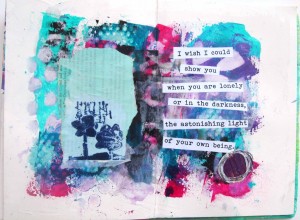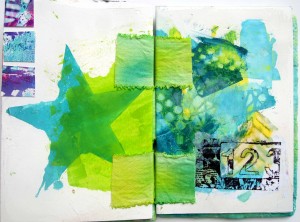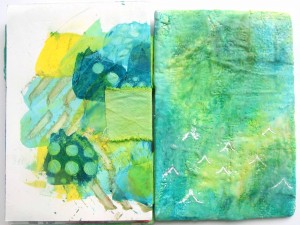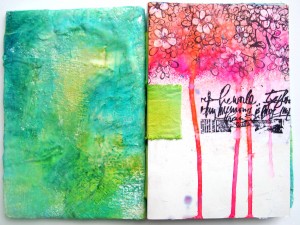 The top of the pink page was stamped with Donna Downey's new wild geranium stamp.  I had fun playing with that one!
Have a few minutes?  Stop by   Creative Every Day , Inspire Me Monday and Art Journal Every Day!